Comprehensive and relevant information on the Bayrampasa region of Istanbul
Comprehensive information on the Bayrampasa district in Istanbul, get to know the best places to own, live and invest in the Bayrampasa region and its most important features. 2021-01-26
Last update
2022-01-13
Comprehensive and relevant information on the Bayrampasa region of Istanbul
Information on the Bayrampasa region in Istanbul
Many of the titles are held by the region of Bayrampasa, some describe it as the beating heart of Istanbul, the old neighborhood of civilization, or the quiet area of housing, which has a special place in the Turks, make you feel like you live in an integrated city.
Location of Bayrampasa in Istanbul
The region of Bayrampasa has a distinctive geographical location in the center of the European section of Istanbul, making it an area of lasting vitality, and exasperating those who want to settle in an area that combines housing features, high infrastructure, and advanced urban infrastructure, close to the most important areas of Istanbul.
Housing features of Bayrampasa Istanbul
The Bayrampasa area gives you close proximity to the most important areas of Istanbul such as Euypsultan, Gaziosmanpasa, Fatih, it is defined as an appropriate destination for family housing because it has a strong infrastructure and rent prices are almost reasonable compared to the rest of the region. In addition, most of its residents are Muslims of Bosnia and Herzegovina who have maintained their customs and tradition since their residence in 1829, not to mention enjoying a range of recreational areas, a public transport network, large schools and markets, as well as a small industrial area.
Best places in Bayrampasa
Forum Istanbul Shopping Mall
It is one of Istanbul's largest shopping malls, opened in 2009, with nearly 300 shops for Turkey's most popular domestic and global brands, and is one of the most favorite shopping centers for Istanbul's residents.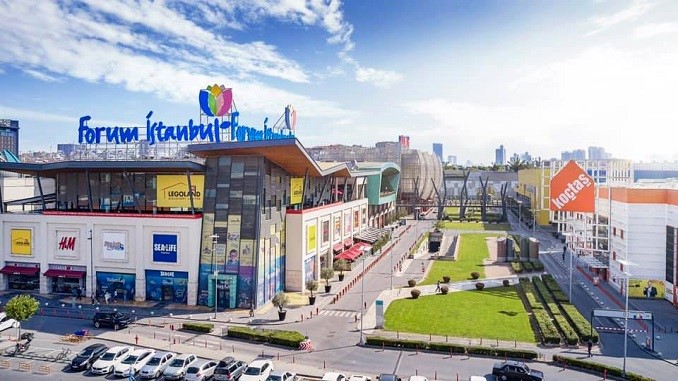 The world-famous IKEA Store
The store specializes in selling house furniture, which allows you to buy all the items of your home at competitive prices and offers.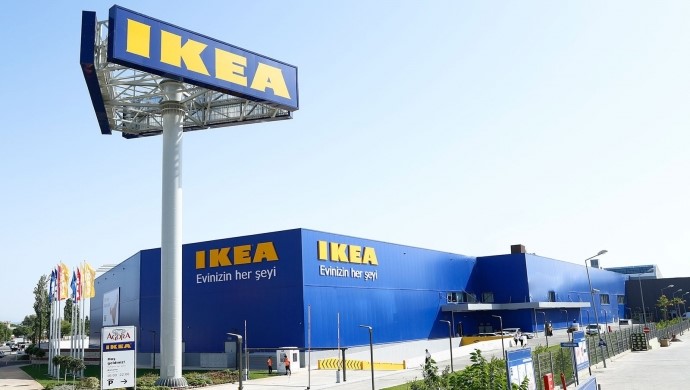 Sabri Akpinar
One of the most beautiful parks in Istanbul, which is the first escape for residents of the Bayrampasa region, as there is a range of facilities for visitors seeking pleasure during the holidays such as children's playgrounds, eating tables, walking lanes and sports fields.
Schools and universities in Bayrampasa
The Bayrampasa district comprises many educational institutions, including schools, institutes and universities. The educational process includes stages (kindergarten, primary and preparatory), and is divided into government and private schools, imams and matrilineal schools, kindergartens and nurseries for children.
One of the most famous universities is the Technical University of Yildiz (Yildiz Teknik Universitesi), founded in 1911, which is an ancient and important university that teaches technical science and specializes in engineering sciences, with its teaching language being Turkish and English.
Hospitals and health services in Bayrampasa
Bayrampasa covers many state and private hospitals and health centers, which provide comprehensive and diverse medical services to the residents, the most famous of which is the Devlet Hastanesi state hospital, the hospital contains most departments and specialties as well as outpatient clinics.
Infrastructure in Bayrampasa
The vitality of the Bayrampasa region, and its popularity among the people of Istanbul, have led its municipality to improve its public facilities. It has a diverse 24-day transportation structure, public parks, markets and distinctive residential neighborhoods suited to all social strata, as well as a number of modern housing projects.
Bayrampasa markets in Istanbul
The region enjoys a number of large commercial markets, such as Metro Shopping Center, as well as many famous shopping malls, the most important of which are the Istanbul Forum Shopping Mall, Axis Istanbul, and the Mega Center.
Advantages of investment in Bayrampasa, Istanbul
The presence of small industrial enterprises and large commercial markets has made the Bayrampasa the focus of Turkish and foreign investors. Since it is home to the stability of diverse classes, there are luxurious modern apartment blocks, interspersed with old-fashioned popular neighborhoods, giving everyone a comprehensive investment opportunity in terms of prices.
Check Imtilak Real Estate company's offers within apartments for sale in Bayrampasa Istanbul
Here, it should be noted that the Investment Citizenship Program in Turkey has made one of the most appropriate offers to acquire Turkish citizenship through real estate ownership. The investor can obtain the Turkish passport within 3 months by investing $250,000. In addition, the landlord's ability to invest in the property by leasing it, or reselling it after a period of 3 years with rewarding financial profits
For more information, we recommend reading real estate investment in Turkey.
Advantages of buying an apartment in Bayrampasa
Elegant neighborhoods and modern, full-service apartment blocks
The area is full of outstanding industrial projects.
The availability of many popular shopping malls
Having an important transport node
The region's proximity to Turkey's largest bus terminal
The availability of hospitals and universities
Close to many important areas of Istanbul
Bayrampasa is 38 km from Istanbul International Airport
Bayrampasa is 53 km from Sabiha Gokcen International Airport.
Other important information and topics :
Edited by Imtilak Real Estate
Did you like this topic? You can share it with your friends now.