Guide to Convert Commercial Property to Residential in Turkey
The commercial property can be converted to residential in Turkey, learn about the best ways and tips on rezoning the property with the legal procedures. 2017-12-12
Last update
2021-10-27
Guide to Convert Commercial Property to Residential in Turkey
How to Convert a Commercial Property into Residential in Turkey?
Many real estate owners have to change the type of real estate registry for their property. This is usually done by those wishing to turn Turkish shops into apartments. Although this is relatively easy, it may cause future problems.
The type of real estate registry can be changed by landlords who wish to convert commercial property into residential if needed. This process can take a long time because the landlord has to convince all owners of the apartments in the building, but on the other hand, Formal procedures won't take a long period of time.
The owner of the property must have the following documents in case he wants to change the type of property in the real estate records:
The Title deed of the property desired to be changed its type in the Land Registry.
A copy of the owner's identity card and this card must have the photograph of the person concerned.
Written permits must be obtained from both the municipality and the state in charge of the property in order to prove that there is no impediment to changing the type of property.
Personal photographs of the person who owns the property or the person on whose behalf he is representing officially.
In the first stage, the residents of the building's consent must be obtained in order for the owner to be able to start the conversion procedures of the real estate registry type.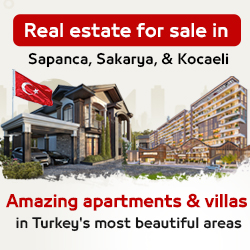 Source: milliyetemlak