Complete guide to Gaziosmanpasa of Istanbul
Everything you want to know about the Gaziosmanpasa region in Istanbul, its location, what are the best places in it? What's the nature of living in it? Investment and ownership features and more… 2021-01-12
Last update
2022-01-13
Complete guide to Gaziosmanpasa of Istanbul
Information on the Gaziosmanpasa district of Istanbul
It is one of the most famous areas of the European section of Istanbul, the most densely populated, and also one of the oldest neighborhoods, which has been rapidly urbanizing, due to its distinctive geographical location, combining modern and traditional residential complexes.
Where's Gaziosmanpasa area in Istanbul?
Located close to the E80 Highway in Istanbul, it is 37 km from Istanbul's new airport, 20 minutes by car from Taksim Square, and a quarter of an hour by car from the famous Fatih district. The name of the area came from the famous Ottoman general Gazi Osman Pasa 1832-1900, who was named Gazi by Sultan Abdulhamid, it's a title given to the great fighters. Sultan Abdulhamid approached him until he was made Minister of War, and when he died he was buried in the Sultanic cemetery next to Sultan Mehmet Fatih.
For more, we'd recommend reading our article on the best areas for housing in Istanbul.
Housing advantages of Gaziosmanpasa area
The Gaziosmanpasa region is a quiet area, which has a vibrant environment throughout the day and enjoys the existence of special social services, commensurate with its population density, in which many people in Istanbul prefer to live. Since the availability of important transport nodes, which are connected by the "tramway" train line at the Venice Mall station, the "tramway" connects the Gaziosmanpasa district to Fatih, Sultan Ahmet, Bayazit and several important tourist areas in the city, in addition to the dense internal communications network and city transport buses. In addition to having numerous universities, hospitals, schools, mosques, gardens, restaurants, cafés, cultural, art and entertainment centers, it is, therefore, an attraction for foreign buyers and investors.
Special places in the Gaziosmanpasa area
Venezia Mega Outlet
The most famous, largest, and most beautiful commercial shopping mall in Istanbul is built in the Italian city of Venice. There are aqueducts on both sides of which shops, restaurants and cafes are distributed and moved in by paid boats, which characterizes the mall and makes it the attraction and attraction of local visitors and tourists.
Read in detail our article on Istanbul's most famous shopping malls.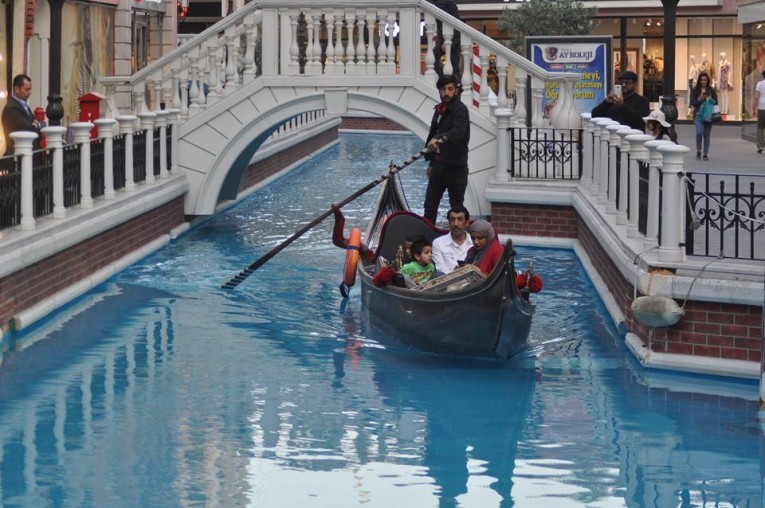 The location of the Gaziosmanpasa area of Istanbul has given it the most popular recreational area and vital facilities:
Mall of Istanbul is 15 mins by car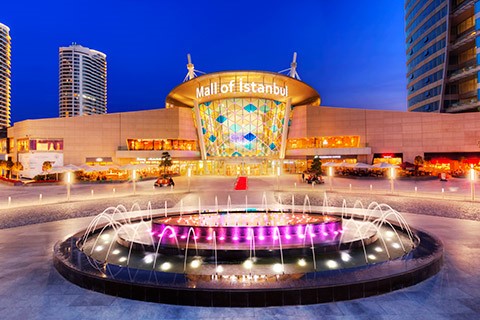 Isfanbul Theme Park is 15 mins by car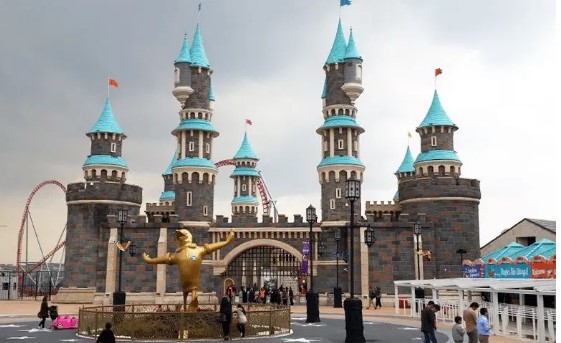 Aqua Club Dolphin is 25 mins by car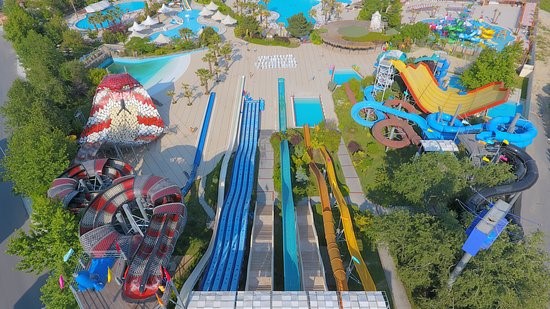 Istoc market is only 10 minutes away by car, the largest wholesale mall in Istanbul.
Schools and universities in Gaziosmanpasa
The district of Gaziosmanpasa has many educational institutions, including schools, institutes and universities, and the educational process includes stages (kindergarten, primary and preparatory), divided into government and private schools, including the secondary school of Gaziosmanpasa.
Read also about the main international and Arab schools in Istanbul
Hospitals and health centers in Gaziosmanpasa district
There are also many nearby hospitals and health centers with high and advanced health care, the most famous of which is Gazi Osman State Hospital, which has most of the medical specialties and is considered to be a large hospital in Istanbul, and a private hospital in Medical Park.
Infrastructure in Gaziosmanpasa district
The region is one of the points of urban development of the city of Istanbul, which allows it to have a strong transportation network to the city center. It is also characterized by high-end and modern apartment blocks along with independent buildings, which are served and filled with fine shops and gardens, public and private buildings and hospitals, and markets, and its proximity to vital facilities in Istanbul.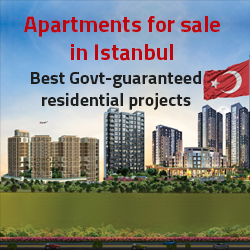 Markets of the Gaziosmanpasa district in Istanbul
There are a number of popular markets, which serve the needs of the people of the region, in addition to their proximity to the most famous moles in Istanbul city such as; Venezia Mega Outlet, Mall of Istanbul, and Axis Istanbul; these are the most popular world and local brands, restaurants, cafes, cinemas, children's games, entertainment, and even adult entertainment.
Investment advantages in the Gaziosmanpasa district of Istanbul
The area of Gaziosmanpasa, covered by Istanbul municipal plans, towards a modern transformation of urban construction, over the next two decades. And that's what makes the region so civilized and modern, based on all modern laws and regulations that take into account the resistance to earthquakes and so on. This increases the chances and opportunities for real estate investment, especially as it expands towards the new Istanbul International Airport.
You can see the projects and offers of apartments for sale in Gaziosmanpasa, Istanbul on our, and for more inquiries, you can contact us for additional details.
Here, it must be noted that Turkey's investment citizenship program has made one of the most appropriate offers to invest and acquire Turkish citizenship through real estate ownership. The investor can obtain a Turkish passport within 3 months by investing $250,000,000. In addition, the landlord's ability to invest in the property by renting it, or reselling it after 3 years at a rewarding financial profit.
Features of buying an apartment in the Gaziosmanpasa district of Istanbul
The location of the central area of Istanbul, which includes all vital facilities sought by those who consider buying real estate for investment or even stability, has provided an opportunity to be a preferred residential area that secures transportation, schools, hospitals and universities and a distinct choice for every investor looking for the importance that gives its residents' vitality and modernity.
For more, you can find the best projects and offers: apartments for sale in Istanbul.
The Belvin Project is a real estate opportunity for lovers of excellence.
The Belvin Project is located in the Istanbul European Centre in the municipality of Gaziosmanpasa, where it is only 5 minutes from Taksim, Levent, Masalik and its commercial centers, and no more than 10 minutes from the Bosphorus, gaining it high strategic and investment importance.
The project has direct proximity to the E80 Highway, leading to the Asian section of the Sultan Mehmet Fatih Bridge. The project is also adjacent to a future metro station that connects Kabatas to Mahmutbey.
The proximity of the project to the city center and the presence of a future metro station right next to the project make it a distinct investment opportunity as a result of the high prices following the operation of the metro line, as well as its proximity to all service institutions from private and public hospitals, schools and universities.
Imtilak Real Estate has an encyclopedia of Turkey's cities and regions is also known as:
Edited by Imtilak Real Estate
Did you like this topic? You can share it with your friends now.