Lebanese in Turkey: Their Livelihood, Residence and Investments
Everything you want to know about the Lebanese in Turkey in terms of living, accommodation and investments, numbers and their areas of presence. 2022-03-22
Last update
2022-07-18
Lebanese in Turkey: Their Livelihood, Residence and Investments
Is Life in Turkey Attractive for the Lebanese?
The Lebanese people tend to luxury, comfort and beauty. They love elegance, charming nature and the quality of high-end and peaceful life. 
Turkish-Lebanese relations are strong, with more than 30 cooperation agreements, including the Free Trade Area Agreement and the elimination of customs duties on the exports of the two parties, and visa-free entry for citizens of the two countries.
Turkey shares a nearby maritime border with Lebanon and is linked to an extended shipping line between Mersin Port and Tripoli Port, used for transporting commercial goods and passengers.
Turks are interested in good fraternal relations with Lebanon, that Turkish officials pay remarkable attention to standing by the Lebanese people and contributing to alleviating their internal crises. Turkey's significant role is shown in the opening of the Turkish hospital specializing in burns and accidents in Sidon after the 2006 war on Lebanon.
In addition, Turkey contributed to development projects in Lebanon through the Turkish TIKA Foundation (Turkish Cooperation and Coordination Agency), which implemented $50 million worth of projects, most of which are focused on services and infrastructure sectors.
Lebanon also relies on Turkish electricity, which is generated by power plants for Turkish ships floating on the Lebanese coast, as part of joint agreements between the two countries to export electricity to Lebanon.
Consensus and harmony between the Turks and the Lebanese are already evident, reinforcing the premise that Turkey is suitable for life and living for the Lebanese, as confirmed by the size and numbers of Lebanese residing in Turkey, as well as the size of the Arab community residing in Turkey.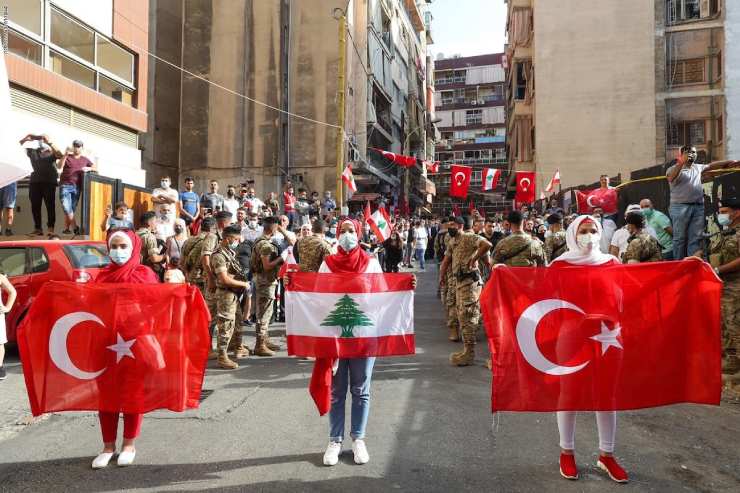 How Many Lebanese Are There in Turkey in 2022?
The Lebanese community living in Turkey varies from several categories, the most important of which are students, young people seeking jobs, businessmen, families and tourists.
There is no official statistic on the numbers of Lebanese residing in Turkey, but Lebanese statistics indicate that out of every 120,000 Lebanese a year who travel to Turkey, 4,000 do not return to the country; some of them use Turkey as a transit country to travel to another destination.
Lebanese Tourists in Turkey
Tourist trips between Turkey and Lebanon are active by air and sea, and Turkey is a major tourist destination for Lebanese, with cultural convergence, landscapes and historical tourism.
Because Lebanese are exempt from pre-visa when travelling to Turkey, Lebanese prefer to spend their holidays in Anatolia. The number of cruises between the two countries is 3 per week in the summer season.
Moreover, there are 3 daily flights from Beirut airport to Istanbul on Turkish Airlines. Not to mention, other airlines such as the Middle East and Pegasus also operate daily flights between the two countries.
The Lebanese prefer several Turkish tourist cities, the most important of which are Istanbul, Trabzon, Cappadocia, Antalya and Bodrum. It should be noted that many Lebanese restaurants and cafés are located in Turkey, as projects carried out by Lebanese residents, thus benefiting Lebanese tourists and other foreign and local tourists.

Lebanese Students in Turkey
The number of Lebanese students at various Turkish universities is estimated at thousands, many of whom have graduated, and many have received Turkish government scholarships.
Lebanese tend to teach their children at Turkish universities as they are less expensive than universities in Lebanon. Thus, students can enjoy studying at foreign universities with high-quality education standards.
Lebanese students are also the most interactive group of the Lebanese community residing in Turkey with the Turkish people, consisting of groupings representing Lebanese students and linking them to Turkish civil society institutions, and conducting many events for cultural exchange between the two countries. Know more about Living In Turkey For Students And The Best Cities In Turkey To Study.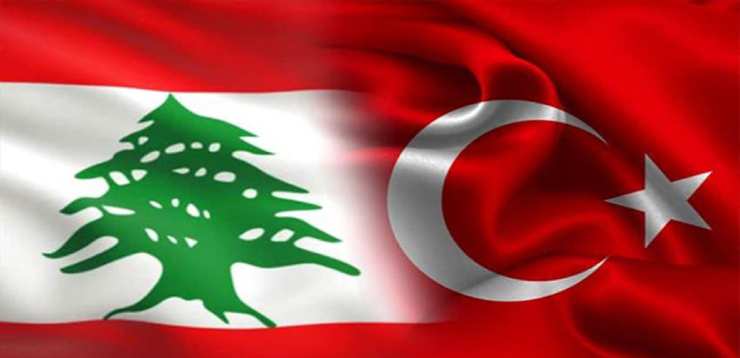 Can Lebanese Be Naturalized in Turkey? How?
Turkey's naturalization law applies to Lebanese citizens as generally authorized in Turkey's naturalization law for foreigners, such as citizenship for investing $500,000, buying a $250,000 property, marrying a Turkish citizen or obtaining a work permit for five years in Turkey.
However, many Lebanese people have their origins in the Ottoman Turkmen tribes, so the Turkish government allows those who prove to be Turkmen to obtain Turkish citizenship.
This is done by extracting several papers and documents, with the help of a competent Turkish lawyer. The applicant must attend before the Turkish judiciary when presenting the evidence.
Lebanese Presence in Turkey
Most Lebanese families and investors live in Istanbul, while Lebanese students are found in various Turkish states, as well as tourists in several tourist cities, such as Antalya and Izmir.
Many people wonder about coming to and living in Turkey, get to know Living In Turkey... The Costs, Advantages, And Disadvantages
Conditions of Residence Permit in Turkey for Lebanese
Lebanese can reside in Turkey without a visa for up to 90 days after entry. A Lebanese citizen can renew legal residence in Turkey according to the purpose of residence without any problems or significant exceptions.
Concerning the renewal of residence, a Lebanese citizen must refer to the Turkish Immigration Service at least one month before the end of his legal residence permit, depending on the type of residence, submit the necessary papers and then obtain a residence permit.
Lebanese Investments in Turkey
Trade between Lebanon and Turkey reached nearly $2 billion in 2021, and Lebanese businessmen are linked to Turkey through projects in the country, particularly in the tourism sector, with many Lebanese restaurants and cafes located in Istanbul and other Turkish states.
Lebanese are also investing in the Turkish real estate sector to take advantage of the Law on Turkish Citizenship for Foreign Investors or to obtain high investment returns.
Lebanese Buy Real Estate in Turkey
Lebanese have recently expressed a strong desire to buy real estate in Turkey, and statistics on foreign real estate sales in Turkey show a good number of Lebanese buyers of properties in Turkey.
Under Turkish law, Lebanese nationals have the right to own property in Turkey. Lebanese citizens who have bought properties worth $250,000 in Turkey can benefit from the Turkish citizenship law.
The purchase of the real estate by Lebanese in Turkey is focused on Istanbul and Antalya. The Lebanese purchase real estate for investment and obtaining Turkish citizenship.
During its long career in the Turkish real estate market, Imtilak Real Estate has provided its services to many Lebanese customers and continues to be respected and credible in dealing with its former and current Lebanese customers.
Edited by Imtilak Real Estate ©
Did you like this topic? You can share it with your friends now.