A guide on living in Izmit, Turkey and its costs
Do you want to live in Izmit? Learn about the advantages, disadvantages, and costs of living in Izmit, Turkey on the Imtilak Real Estate website. 2021-11-26
Last update
2022-02-01
A guide on living in Izmit, Turkey and its costs
Is the Turkish city of Izmit a good place to live in?
Izmit, Kocaeli is of great economic importance that directly benefits the Turkish economy, as the city is the main source for the paper industry in Turkey. Izmit also has a large oil refinery, in addition to a central commercial port on the Sea of ​​Marmara.
As a result, Izmit is based on a developed infrastructure, as the city includes railways connecting it to various Turkish states and cities, in addition to the main roads that pass through it to make the city of Izmit a link between large states such as Istanbul and Ankara.
The city is characterized by its calm and picturesque nature, which is formed from the green mountain heights intertwined with the Gulf of the sea, in addition to its distinguished geographical location overlooking the Sea of ​​Marmara and close to the state of Istanbul, where Izmit is only an hour and a half away from Istanbul by car.
Izmit is also based on the historical legacy of an ancient Roman city called Nicomedia, which includes historical monuments and many tourist attractions dating back to that era.
All of the above reinforces the hypothesis that the city of Izmit is one of the Turkish cities suitable for living and stability, as the experts of Imtilak Real Estate company classify it as a family city in which there is a quiet family lifestyle away from the crowding of large cities, and at the same time, it will not be far from the main states in the country such as Istanbul.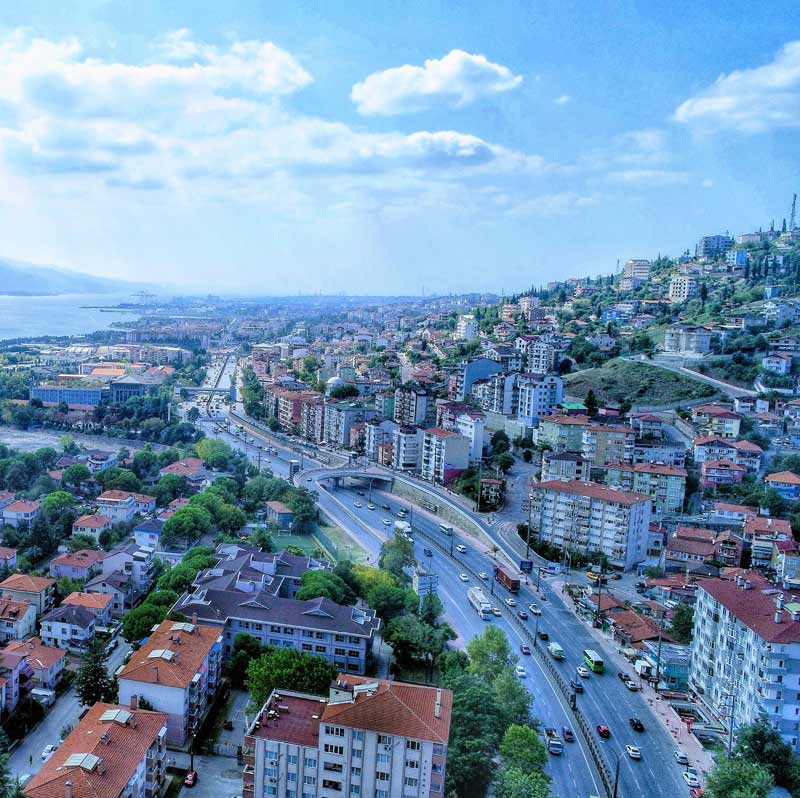 What are the advantages of living in Izmit, Turkey?
Relax in the atmosphere of the coastal city overlooking the sea and enjoy the stunning green nature.
Distinguishing with a cohesive family lifestyle that is interested in social relations, unlike large economic cities in turkey.
Achieving the opportunity to own a property in a tourist city with a growing investment future
Living in a fully serviced city where public service facilities are spread, the city includes more than 15 hospitals, 7 malls, in addition to schools, popular markets, cultural centers, and universities.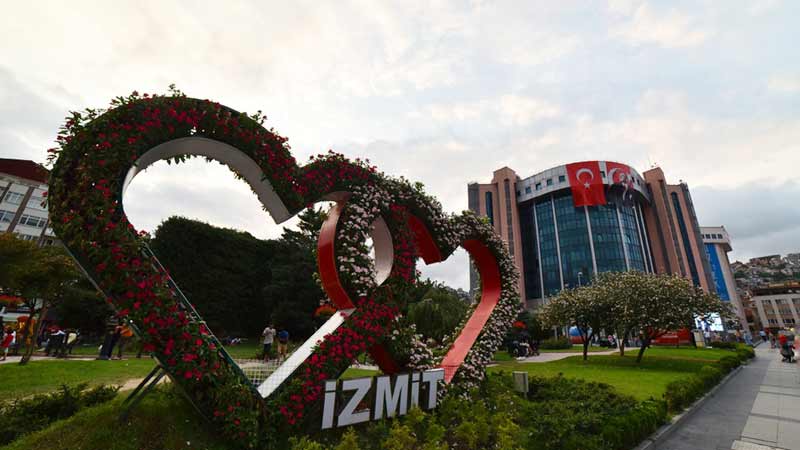 What are the disadvantages of living in Izmit, Turkey?
Despite the advantages of living in the city of Izmit in the state of Kocaeli in Turkey, there must be some negatives, such as the lack of huge commercial complexes compared to Istanbul, for example, and this applies to job opportunities within large companies as well.
The average cost of living in Izmit, Turkey
Turkish cities generally correspond to the average cost of living for basic needs, but they lag about the prices of other non-essential needs, as real estate prices in Turkey and rents vary in major cities such as Istanbul and Ankara, while house rent and property prices in Izmit are much lower.
The following tables show the average prices for the cost of living in Izmit for the year 2022 in general:
Average prices of food and basic commodities

Fresh milk (1 liter)

6 TL

Fresh white bread loaf (500 g)

2 TL

Meal for two in the restaurant

50 TL

White cheese (1 kg)

35 TL

Eggs (15)

9,50 TL

Drinking water (1 liter)

1,50 TL

Chicken (1 kg)

20 TL

Red meat (1 kg)

50 TL

Fish (1 kg)

45 TL

Vegetables (1 kg)

6 TL

Fruits (1 kg)

7,5 TL
Average monthly utility bills prices

Electricity, water, and gas bills (with garbage and heating services) for an apartment of 87 m2

673 TL

Internet service (60 Mbps, unlimited, ADSL)

125 TL

Gym subscription (per month, per person)

180 TL
Average childcare prices

Kindergarten stage (private sector per month)

750 TL

International primary school (private sector annually)

25,000 TL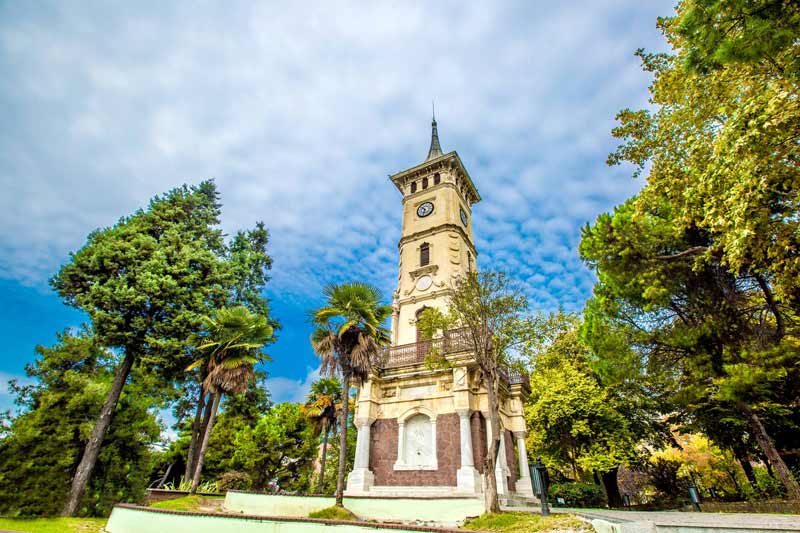 Average transportation prices

Public transport ticket (one way)

3,50 TL

Taxi fare (1 km)

4 TL
Average car fuel prices

Gas

8,50 TL

Oil

8 TL
The best areas to live in Izmit
Saraybahce: The central area in Izmit, and is the largest in terms of the number of neighborhoods, as it includes 26 residential neighborhoods, and it directly overlooks the Marmara Sea and includes many beaches equipped for swimming, in addition to the coastal road along the coast, which contains many cafes, restaurants, and hotels different.
Bakirpasa: The second area in the city in terms of the number of neighborhoods and population density, and is characterized by its green natural atmosphere. It is the inner area of ​​the city that does not overlook the sea but is located near the famous Sapanca Lake.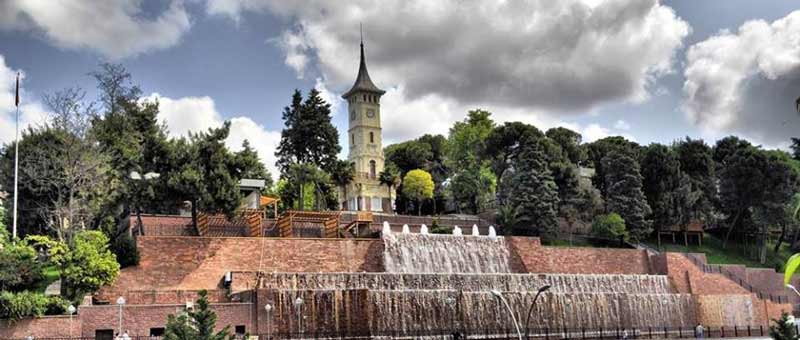 The best residential projects in Izmit
Izmit flourishes with residential projects and high-end complexes, and due to the qualitative leap that the city has received, its high investment value, and its living advantages, Imtilak Real Estate company has opened an office in the city to meet the demands of distinguished clients and provide exclusive real estate opportunities, the most important of which are: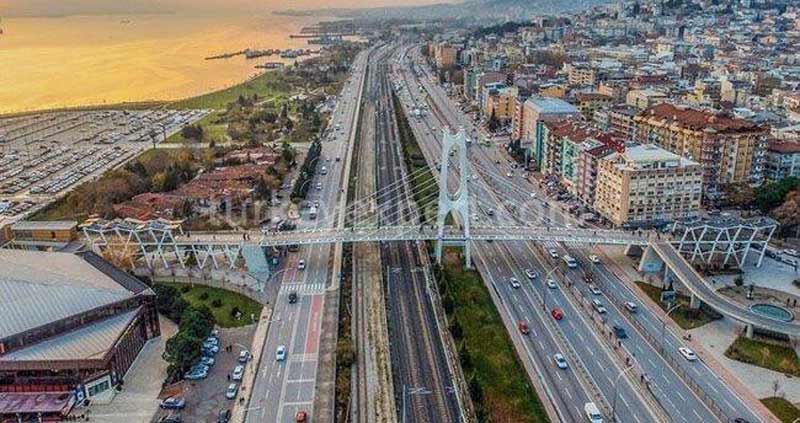 Read also about:
Edited by Imtilak Real Estate©
Did you like this topic? You can share it with your friends now.