Everything you want to know about Maltepe Istanbul
All you want to know is about the Maltepearea in Istanbul. Where is it? What are the best places? What's the nature of living in it? Investment and ownership features and more. 2021-01-19
Last update
2022-01-12
Everything you want to know about Maltepe Istanbul
Information on the Maltepe area in Istanbul
It is one of the most important areas in Istanbul on the Asian side, and it is a modern area that has grown in popularity. The region has become very important in real estate investment in Turkey, because of its excellent location. It's also one of the areas inhabited by the high and educated classes, helped by the availability of all life features.
Where is the Maltepe district in Istanbul?
The Maltepe area is located on the Asian side of Istanbul, overlooking the Sea of Marmara, which allows it to view on the beach the Princes' islands. It is 26 km from Sabiha Gokcen International Airport, and 30 minutes away from Taksim by car. It's modern, with all means of subsistence and stability from universities, schools, government services, health centers and coastal resorts.
Also, read more about the Uskudar district on the Asian side of Istanbul
Housing features in the Maltepe area
It is one of the most prestigious and modern areas in the Asian section of Istanbul, where high-end residential complexes, with all means of comfort and tranquillity, earthquake-resistant bases and high-resolution fire-extinguishers are frequent, the existence of scenic marine gardens, markets, malls and recreation grounds. All of that made it a new destination for domestic and foreign buying and investment, thanks to its location near the heart of Istanbul and among the largest commercial and tourism events. In addition to its proximity to the Ankara-Istanbul highway and the existence of a strong transport network that serves and connects it to the rest of the city.
Learn in detail: the advantages and costs of living in Turkey in general.
The best places in the Maltepe area
Tuzla Marina
Located in the Maltepe area, restaurants, cafes, parks and shopping malls are frequent, and you can walk around using a bicycle or hiking.
Buyukada
It is one of the largest islands of Istanbul in the Sea of Marmara, with an area of 5.4 km ², and is approximately 2.3 km from the coastline of Maltepe.
The island is characterized by a quiet atmosphere and fresh air. There are no cars to travel in, instead, bicycles and horse carts are used and you can also rest in a restaurant for the seafood and ice cream that the island is famous for.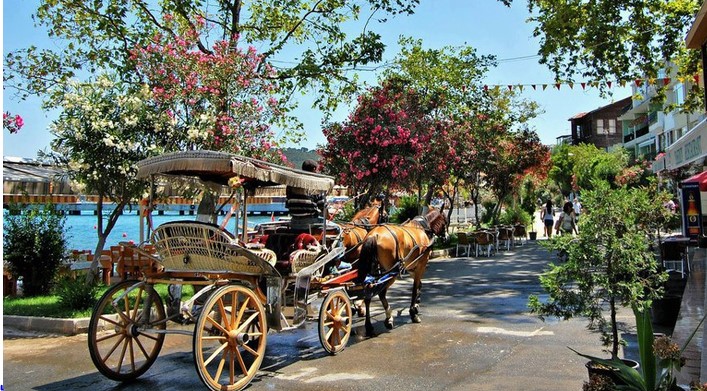 Maltepe Park
The park is the largest park in the world, with an area of 1 million and 200,000 square meters, with 8 different islands. Each island includes several recreational venues such as athletics, tennis courts, basketball courts, volleyball courts, golf  and a huge bicycle track, where families find a fun daily journey rich in activities.
Also, read the most beautiful gardens in Istanbul and how to reach them.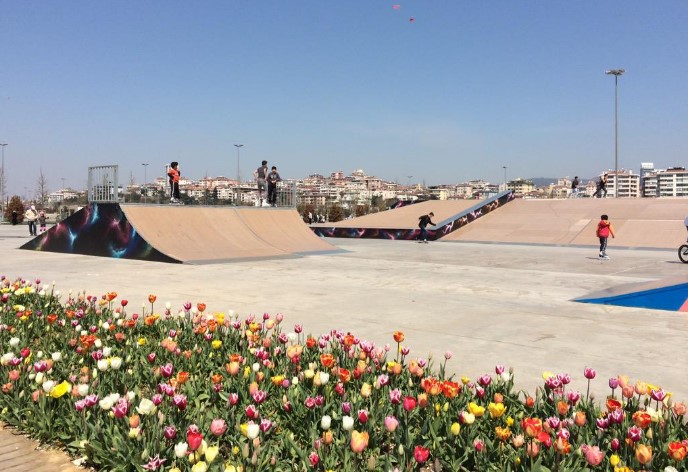 Schools and universities in the Maltepe region
The Maltepe region includes many educational institutions, including schools, institutes and universities, and its educational process includes stages (kindergarten, primary and preparatory), divided into public and private schools such as Astek Ulaugbay Private Secondary School, and Atalar Private Basic Secondary School.
Maltepe University: One of Istanbul's long-standing private universities, founded in 1997 by Istanbul's Vakif of Marmara Education. The charity has a wide range of education centers from primary to university level, providing its students with extensive bachelor's, diploma and master's degree options. The University is one of the top 5,000 Turkish universities in the world; It was ranked 3328 for 2021.
There are also a number of universities near the region, including the University of Marmara and the University of Istanbul Sehir.
Infrastructure in the Maltepe area
Today, Maltepe is one of the most strategic and powerful areas in modern urban development, a major attraction of real estate investment, in the Asian side of Istanbul. This is because the area is full-fledged, served in terms of high-quality and distinctive infrastructure, from markets, shops, parks with all the amenities of entertainment and recreation, public and private buildings and hospitals, an enormous transportation network, as well as high-end restaurants and hotels, and social facilities that meet all the modern needs of residents and visitors.
Hospitals and health centers in Maltepe
There are many state and private hospitals and health centers, which provide comprehensive and diverse medical services to the population, including the Ozel Kardelen Medical center, a public hospital such as Sureyyapasa, and a private hospital such as DELTA.
Markets of the Maltepe region in Istanbul
In the region, there are a number of markets and shopping malls, which give people a vibrant and modern life, full of activities and shopping on all occasions with family and friends, for example, Mall Maltepe Park and Ritam Istanbul.
Get to know Istanbul's best shopping malls in the European and Asian sections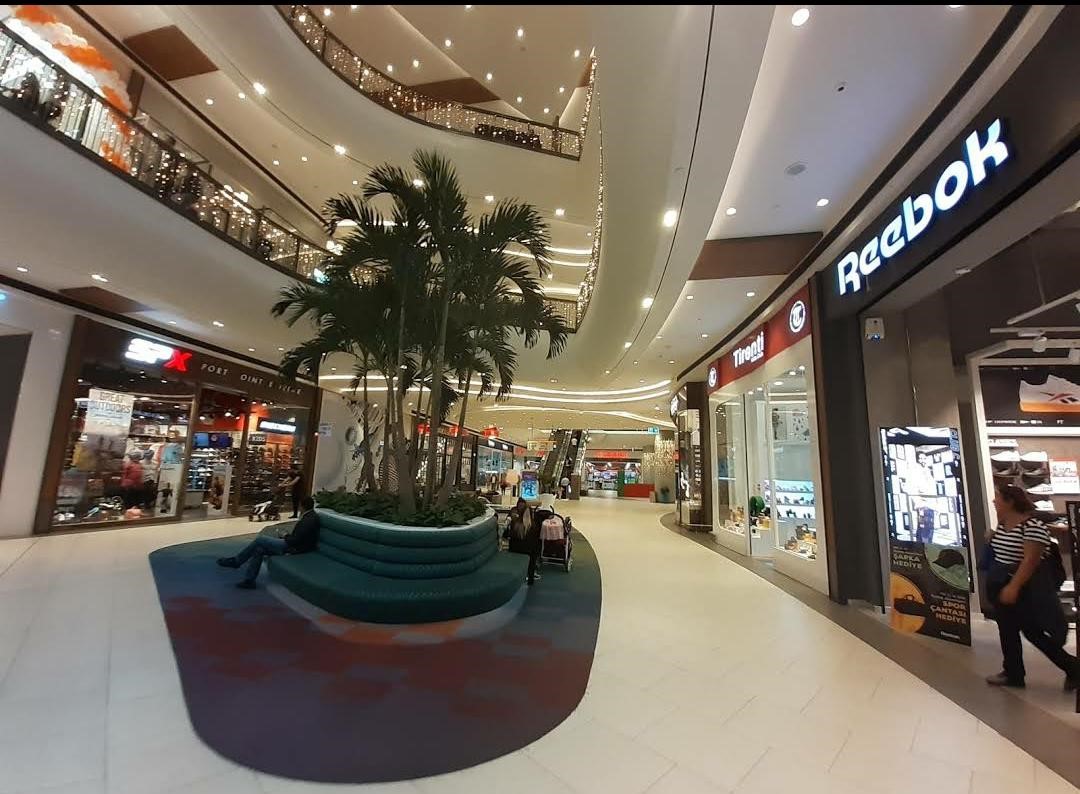 Investment features in the Maltepe district of Istanbul
Maltepe is located in a quiet and relaxed location, away from the noise, in a neat modern setting, combining the finest ocean views, or landscapes. Making it an opportunity to invest and own a property in Maltepe, almost the best option for a bold purchase and venture, especially with high infrastructure, public services and a strong transportation network.
Check Imitlak Real Estate company's offers in apartments for sale in Maltepe, and for more inquiries, you can contact us for additional details.
Features of buying an apartment in the Maltepe district of Istanbul
We are talking about an integrated investment opportunity, given the availability of all the indicators of high profit earned by those who think about buying real estate in the Maltepe area, which is one of the most desirable places to buy from the Asian section of Istanbul. This is based on the way of life provided by the region, the availability of businesses, shopping centers and educational institutions that will meet all the needs of the residents of the complexes there, as well as a wide range of projects that give the family high comfort and well-being.
Also read a number of important Istanbul areas such as:
Edited by Imtilak Real Estate
Did you like this topic? You can share it with your friends now.