Real estate prices in Ankara, Turkey in 2022
Updated information on real estate prices in Ankara, Turkey in 2022 by Imtilak Real Estate, including the prices of apartments, villas, and land, and comparison with other Turkish cities. 2022-03-14
Last update
2022-05-31
Real estate prices in Ankara, Turkey in 2022
Ankara is the political capital of Turkey, and the investment destination in the middle of the Anatolia region, with luxury real estate and the requirements of a comfortable life.
Ankara combines it all as there is no crowding that disturbs the peace of residence there, with an abundance of services that include all areas of life.
An overview on real estate prices in Ankara in recent years
Ankara is ranked among the most important Turkish states and the most active in the Turkish real estate market, due to its political importance, especially with the increasing demand for its various properties within its prestigious projects that meet all the specifications of luxury, which still attracts foreign investors from all sides.
Naturally, this coincided with a significant increase in prices imposed by the theory of proportionality between supply and demand.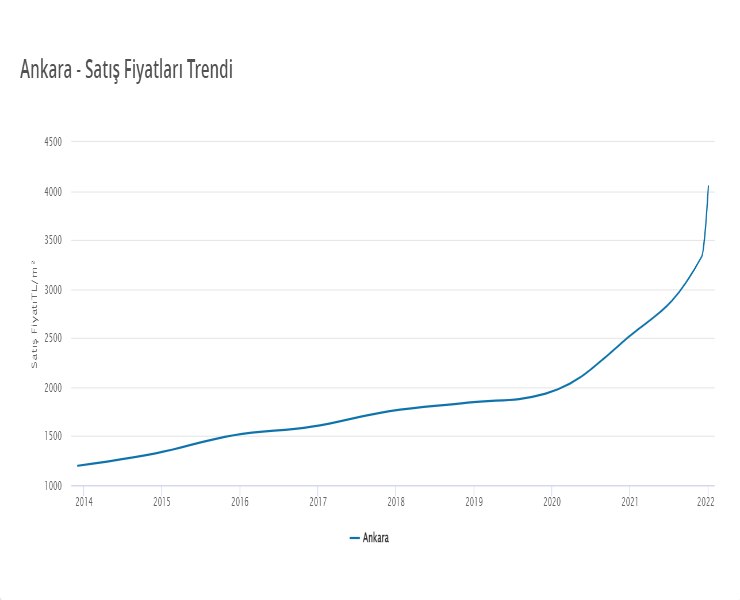 At the beginning of 2014, the average price per square meter across Ankara and within all types of residential properties (both old and new) ranged around 1,198 TL, while the average price reached its peak on the date of writing these lines in the 3rd month of 2022, about 4,047 TL, according to price index on the Zingat website. Where the indicator came with the numbers shown in the following table:
| | |
| --- | --- |
| Year | Price TL |
| 2014 | 1,198 |
| 2015 | 1,325 |
| 2016 | 1,509 |
| 2017 | 1,597 |
| 2018 | 1,755 |
| 2019 | 1,842 |
| 2020 | 1,935 |
| 2021 | 2,471 |
| 2022 | 4,047 |
The prices of real estate in high-end Ankara residential complexes with (brands) that are characterized by their high specifications are higher than the aforementioned average price with a clear difference.
Are real estate prices in Ankara suitable for purchase and investment?
The accelerated urbanization of Ankara over the last two decades, in particular, has been a major cause of the collapse of real estate investors wishing to capture the best and promising opportunities for profit.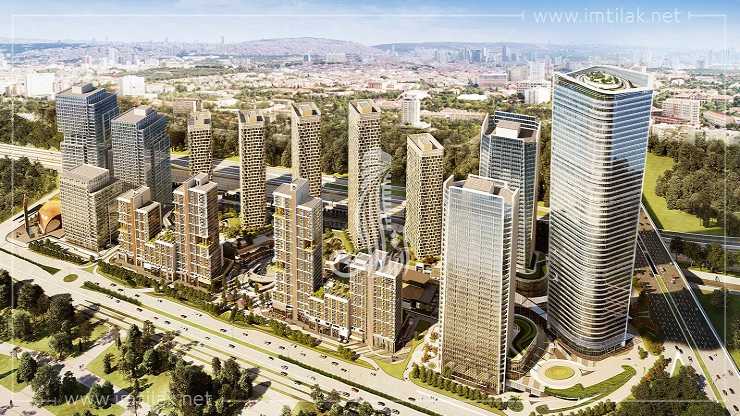 There is no doubt that our goal revolves around the investment associated with a thorough study according to its well-known conditions.
The high quality and high standards of Ankara's real estate are not different from those of Istanbul or Antalya, but the large price gap between Ankara and Istanbul can open up new prospects for investors and those wishing to own ownership at affordable prices, especially in projects that are still in the process of construction.
Average property prices in Ankara in 2022
With a comprehensive view of the real estate price index in recent years, which we quoted from the Turkish real estate specialist Zingat, the index showed the acceleration of the increase in prices in Turkish lira in recent years, in all types of real estate, and the study of ancient and modern real estate.
As for the modern residential real estate with commercial brands, which are located in the complexes with integrated services, we have another pause with it, we will go around it in the next paragraph.
● Apartment prices in Ankara in 2022
The prices of apartments in a number of Imtilak real estate projects in Ankara start from about $47,000 as in the Tower Complex, while prices in the Ankara Complex start from $218,000. This is clear evidence of the price discrepancy commensurate with the property's features, location, and services.
Looking at a sample of our medium-priced projects in Ankara, it would be useful to talk about the central Acadia complex in its location, which is very important in its characteristics.
The Acadia Complex is located in the Mamak district, which has a high investment position, in the heart of the capital, Ankara.
The location is close to the most important roads and means of transportation that provide access to the city's areas, and it is located a few meters from Anatolium Ankara Mall and the famous Koçtaş Furniture Store.
The project includes two options of apartments 3+1 and 4+1 within the 10 buildings of the project and its total area is more than 50,000 m². The project contains vast recreational services areas rich in a variety of luxuries, such as gardens, playgrounds, swimming pools, and more.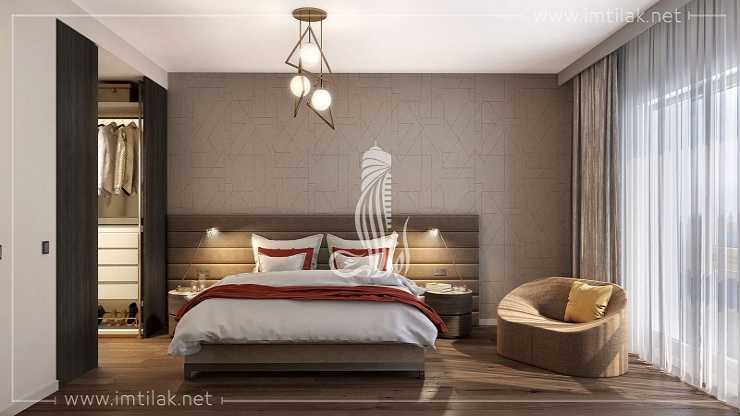 The price of a 3+1 apartment of 136 m² starts from $147,000, while the price of a 4+1 apartment of 155 m² starts from $163,000.
Learn more about this by checking the Imtilak Real Estate Projects page in Ankara and reviewing dozens of rich offers.
● Villa prices in Ankara in 2022
The prices of new villas in Ankara vary according to their features, spaces, location, and characteristics, but we can talk about a number of options that the search provided us within the offers available at the date of writing this article.
You can get a completely new villa in Ankara at a price starting from about one million Turkish liras, up to double prices of up to 36 million TL, and other options at an average price in the range of 17 million TL, which is equivalent to approximately $1,215,000.
● Land prices in Ankara in 2022
Aside from talking about the land's features, location, and other characteristics, the available land sales offers in Ankara show the legacy that offers a variety of options, starting from cheap numbers per square meter, and reaching at the top up to 54,000 TL, according to the importance of the land and its investment value.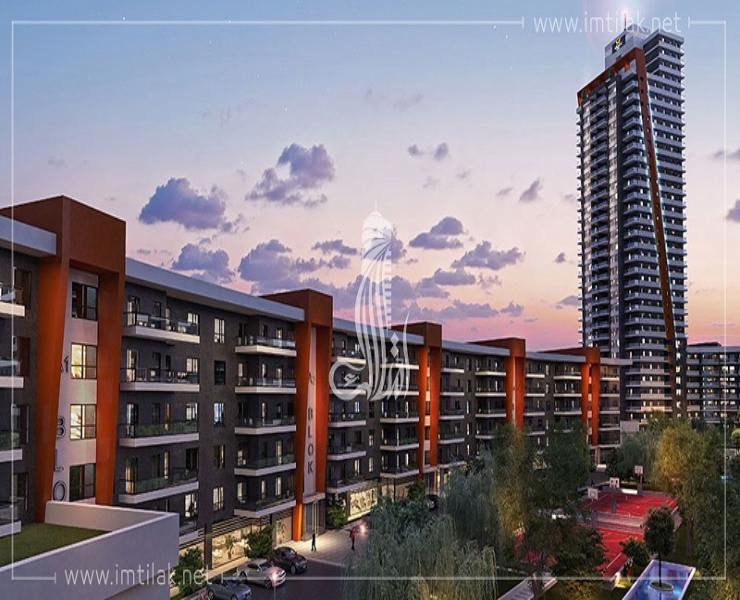 Comparing real estate prices in Ankara with other Turkish cities
Real estate prices in Ankara can be classified as moderate and acceptable if compared to their counterparts in Istanbul, taking into account the quality and price of the real estate product.
In fact, the price comparison between Ankara and Istanbul exceeds 30 to 45% of the property's exact location and advantages in modern types of real estate, but the difference is more than 50% compared to the other types of real estate. The average price today in Istanbul per square meter is about 8,265 TL, while the average price in Ankara is about 4,047 TL.
We find that this difference has decreased further between Antalya and Ankara real estate prices, as the average price per square meter of a property built in Antalya at the date of writing these lines is about 5,748 TL.
Imtilak Real Estate services for those wishing to buy a property in Ankara at the best price
As part of its plan to expand to the most important Turkish cities, Imtilak Real Estate company has consolidated its presence in the Turkish capital Ankara through its strong presence in Ankara, consisting of its offices, which have attracted the most important investment opportunities and offers of luxury ownership in the main city projects, at the most appropriate price and better service.
We meet your ambition to own property in Ankara, Turkey, within a wide range of services that guarantee you the best price, in the most important residential complexes that you are satisfied with, with completely free services that include all stages of ownership, and with unparalleled professionalism.
Edited by Imtilak Real Estate ©
Did you like this topic? You can share it with your friends now.