The 5 easiest countries to obtain their citizenship
Policies of the countries vary between permissive and strict about granting their nationality to foreigners, in the following article we list some of the easiest countries to obtain their nationality including Turkey 2020-01-06
Last update
2022-04-21
The 5 easiest countries to obtain their citizenship
As circumstances in some countries change, and due to what follows these changes of political and economic instability, some citizens search for an alternative option to have better conditions that provide them with psychological and material stability.
In this matter, policies of the countries vary between permissive and strict on granting their nationality to foreigners. Here are some of the easiest countries to obtain their nationality:
1- Saint Lucia (Caribbean):
It is an eastern Caribbean country, and it consists of only one island located exactly on the Caribbean borders with the Atlantic Ocean. St. Lucia is considered to be part of the Lesser Antilles. It is located northeast of Saint Vincent Island, northwest of Barbados, and south of Martinique.
Saint Lucia launched its program to obtain citizenship by investment in 2015 and began receiving applications in January 2016, it resolved to make this program the most innovative and safe in the region.
The Citizenship by Investment Program offers a variety of investment opportunities, through three ways to obtain the citizenship of Saint Lucia:
Make a donation of at least $ 100,000 to the National Economic Fund.
Investing 300 thousand USD at least in a property.
Investing $3.5 million in a licensed project.
Note that no condition prevents the visit of St. Lucia to qualify for citizenship through real estate investment, even though all citizenship applicants undergo a strict security investigation.
2- Antigua and Barbuda (Caribbean):
It is a state made up of an archipelago that includes two islands, Antigua and Barbuda, in the eastern Caribbean Sea in the middle of the Leeward Islands, on the border with the Atlantic Ocean.
Antigua and Barbuda became independent from Britain in 1981, when Queen Elizabeth II ascended the throne.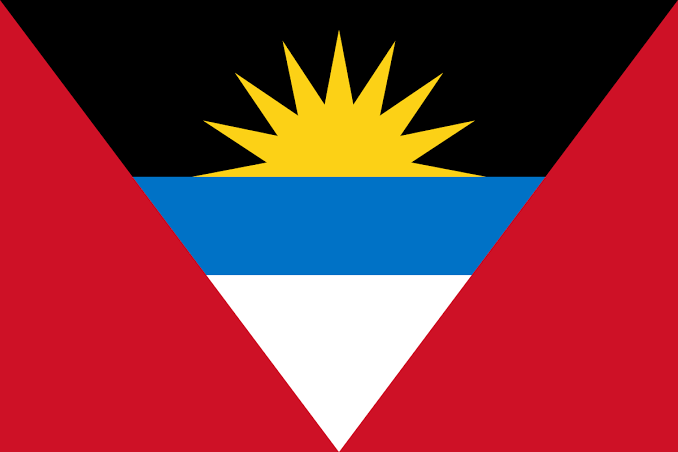 The process of granting citizenship is subject to the discretion of the government, and its citizenship can be obtained in one of the following three ways:
A 100 thousand dollars grant to a development fund.
Real estate investment worth 400 thousand.
400 thousand investment in an existing company.
Therefore, the State of Antigua and Barbuda may be the easiest country for many people to obtain its nationality.
3- Saint Kitts and Nevis (The Caribbean):
It is a federal country of two islands of the West Indies, Saint Kitts and Nevis. This country is considered the smallest sovereign state in the Americas, whether in terms of area or population.
The economy of Saint Kitts and Nevis depends mainly on tourism, in addition to the agriculture and the general light industries.

Its citizenship can be obtained in one of the following methods:
Investing $ 150,000 in a local economic fund.
Buying a property of at least $ 400,000.
A grant of a quarter of a million dollars to the Industrial Alternatives Development Fund.
4- Grenada (Caribbean):
This country is located in the Caribbean Sea. The origin of its name is «Granada» the famous Andalusian city, and Grenada is its Spanish term.
This island was called that name due to the beauty of its landscape with its green mountains and clear blue beaches.
It is 140 km away from the northern coast of Venezuela and consists of a few very small islands located near the main island.
Most of the population work in agriculture which replaced the removed forests and the most notable crops are cocoa, nutmeg, spices, bananas, cotton, and sugar cane.
To obtain the citizenship, 150 thousand dollars must be paid in the form of a donation to a government fund, or purchase a real estate worth at least 350 thousand dollars in value.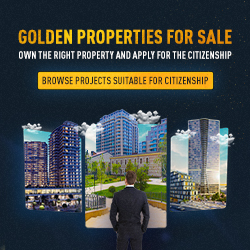 5- Moldova:
It is a European country with a republican system and it is located in eastern Europe between Romania and Ukraine. Moldova is considered the main source of agricultural products in the southeastern Europe region.
Some consider Moldova to be the easiest European country to obtain its nationality, as it allows you to obtain its nationality in exchange for a 289 thousand US dollars investment in projects carried out in the less fortunate regions in the development field, or, 450 thousand dollars in the most fortunate regions.
Easiest countries to get their nationality | What about Turkey?
Is Turkey considered one of the easiest countries to obtain its citizenship?
Why it is ranked among the most preferred destinations for many foreign investors?
Turkey is characterized by a unique location between the east and the west, an observer of the Turkish matter must touch the qualitative leap the country has witnessed at all levels, especially the economic aspect.
Which prompted more investors to contribute to this economic-promising investment renaissance.
Regarding the nationality matter, the Turkish government has taken unprecedented measures to facilitate the transactions of granting Turkish citizenship.
Especially after passing the recent amendments to the Turkish citizenship law, which allows the foreign investor to obtain citizenship through buying a property with a value of no less than 400,000 USD, provided that it is not sold for three years.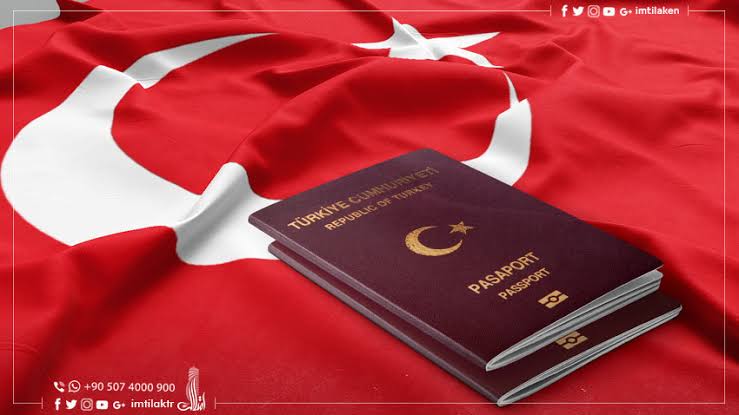 Edited by: Imtilak Real Estate ©
Source: Al Jazeera + Wikipedia + Aljazeera live 
Did you like our topic? You can share it with your friends now!