Apartments for sale in Antalya in installments 2023
Would you like to buy an apartment in installments? Check Imtilak Real Estate company's offers within apartments for sale in Antalya Turkey in installment. Our services are completely free. Contact us.
Properties found: 29
USD

EUR

SAR

AED

KWD

OMR

QAR

BHD

JOD

DZD

YER

TRY

GBP

CHF

CAD

AUD

CNY

RUB
What are the advantages of buying an apartment in installments?
Buying apartments in installments is one of the ideal options for those wishing to own real estate without having to save money to buy apartments, especially since Turkey is characterized by the success of real estate investment in it. Due to many factors, development and demand in the real estate investment sector have accelerated significantly in recent years, especially in conjunction with the heavy demand in the real estate sector by investors, and there is no doubt that apartment prices are increasing, which means taking the property directly and achieving investment growth with the rest of the payments.
Can you buy an apartment in installments in Antalya?
Imtilak Real Estate provides options for buying Antalya apartments in convenient installments, as it offers several projects and apartments ready for delivery in several places in Antalya, with distinct prices and specifications, suitable for investment in the city, and the possibility of paying in installments gives an opportunity to obtain Turkish citizenship. The installment shall be by paying 50% of the price of the apartment as a down payment, and the rest in installments over 12 months.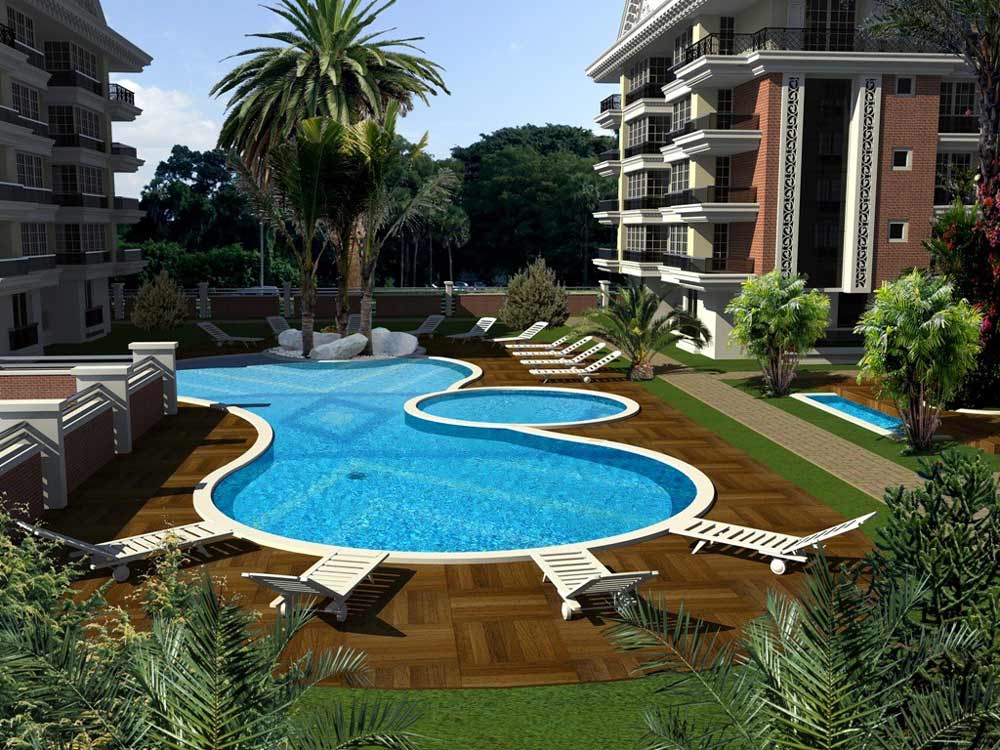 Apartments for sale in installments in Antalya, Turkey: Imtilak real estate offers
Imtilak Real Estate offers the opportunity to obtain an apartment in Antalya in installments. In several places, such as the Golden Palm project which is located in the important pivotal Konyaalti area in the center of Antalya, and its rich tourism hotspot, near the beaches of Konyaalti which has great tourist importance. The project is characterized by its modern design, various options for apartments, and complete equipment. Imtilak Real Estate offers include an abundance of options for owning apartments, in size, number of rooms, etc.
Do installment apartments in Antalya have bank benefits?
Banks often collect administrative fees from those wishing to obtain a mortgage under the name "file charge," up to 5 per 1,000 of the value of the loan, which is a significant figure when taking into account the rest of the expenses. However, Imtilak Real Estate offers the possibility of interest-free installments.
Which is better to buy an apartment in installments in Antalya or cash?
The method of payment in installments is an appropriate option for those who wish to enter the real estate investment world through Turkey real estate and do not have the price of immediate payment, or for those who have constraints in saving money to buy a property in Turkey. Whoever in this situation can benefit from this fruitful option, and the issue of installments is completely safe and legal, given the presence of many official documents and guarantee documents.
Edited by Imtilak Real Estate©
Did you like this topic? You can share it with your friends now.
Antalya Region Report


The most favorite cities for foreign investors
The nationalities that owned the most in Turkey