Apartments for sale in installments in Bursa, Turkey in 2022
Your guide to apartments for sale in installments in Bursa, Turkey in 2022, presented by Imtilak Real Estate. For the best opportunities and installments without interest, contact us for more information.
Properties found: 3
USD

EUR

SAR

AED

KWD

OMR

QAR

BHD

JOD

DZD

YER

TRY

GBP

CHF

CAD

AUD

CNY

RUB
Apartments for sale in Bursa, Turkey in installments is the main headline we'll be talking about today through Imtilak Real Estate.
Can you buy an apartment in installments in Bursa, Turkey?
Buying a property in installments in Turkey has become one of the things available to foreign investors, as many options are available through which to buy a property in installments, including:
Buying through construction company or real estate brokerage companies, provide convenient installment options for foreign businessmen. In this way, an official sales contract is organized, in which the value of payments and the mechanism of payment of installments are determined.
Also, applying for a real estate loan from a Turkish bank is one of the options available when buying a property in installments, as the bank works to buy the property, and then sells it to the investor, and puts a mortgage sign on the sales contract, so this mortgage signal is not raised until full payment is completed. Real estate installments. It should be mentioned that this method of buying in installments is not without the benefits that the banking conditions offer you.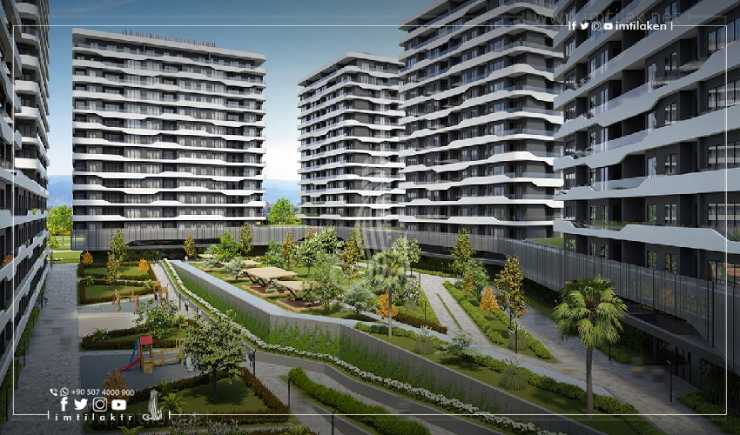 Are the prices of apartments in installments different from the prices of cash payment?
There is no doubt that payment methods when buying a property have an influential role in determining real estate prices. The prices of apartments when buying in installments may differ slightly from paying in cash.
Here, it should be noted that Imtilak Real Estate provides you with the best opportunity for interest-free installments. Installment is characterized by defining payments that fit the investors' budgets, and benefiting from the resulting currency differences from time to time, and thus the possibility of obtaining the most appropriate prices.
In addition, the first payment in Imtilak Real Estate maybe 35% in some installment options, which gives a great opportunity for those wishing to own real estate through installments, and there are options for a down payment of 50%, and there is a down payment of 15% and the rest in installments over two years.
Apartments for sale in installments in Bursa, Turkey in 2022
Imtilak Real Estate offers many distinct models for buying apartments in installments in the Bursa, in many areas spread in the state, the most important of which are:
Apartments for sale in installments in Nilufer, Bursa
The Nilufer area, which is one of the most beautiful coastal areas overlooking the Sea of ​​Marmara, occupies the western side of the center of Bursa. It extends over an area of ​​495 square kilometers and is separated by only 1.9 km from the Marmara Seashore.
The Nilufer district has a good infrastructure and is one of the most developed and modern municipalities among the central regions of Bursa, and it has a group of the most important residential complexes and the most urban development in Bursa.
Among the most important of these residential complexes that allow you to purchase apartments in installments in Nilufer, Bursa, Bailon Residences, which is a promising investment complex, contains residential and office apartments, is suitable for obtaining Turkish citizenship, provides the option of payment in installments, and includes many options of apartment types, It starts from 0+1 and ends at 3+1 with great views of the green spaces.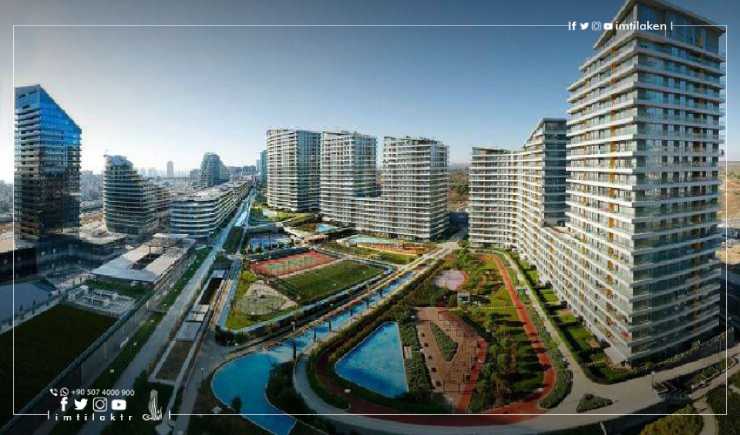 Apartments for sale in installments in Osmangazi, Bursa
Osmangazi is one of the largest and most populated central areas of Bursa, has a modern and developed infrastructure, and is distinguished by its strategic location in the state, as it forms a major node connecting roads to major cities, such as Istanbul, Izmir, and Eskişehir.
One of the most important real estate options that provide you with apartments for sale in installments in Bursa in the Osmangazi area, is the Nilufer Residence complex, which is one of the luxury residential complexes, which promises a prosperous investment future, the possibility of obtaining Turkish citizenship, and most of all it offers convenient installment plans to customers.
Apartments for sale in installments in Mudanya, Bursa
Mudanya is one of the important and prestigious areas that attract the attention of investors and tourists in Bursa, because of its charming view of the Marmara Sea, the large number of real estate projects that have been built in it in recent years, and the multiplicity of tourist attractions that include natural areas, historical places, marketing malls, and entertainment centers and other tourist activities.
One of the most prominent options available in the offers of apartments for sale in Turkey in installments in Bursa is the Hayat Mudanya complex, which has high-quality specifications and a charming view of the sea. It provides various options of apartments, starting from 2+1 to 6+1, and allows the option of purchasing with a  downpayment of 50% and the rest in installments.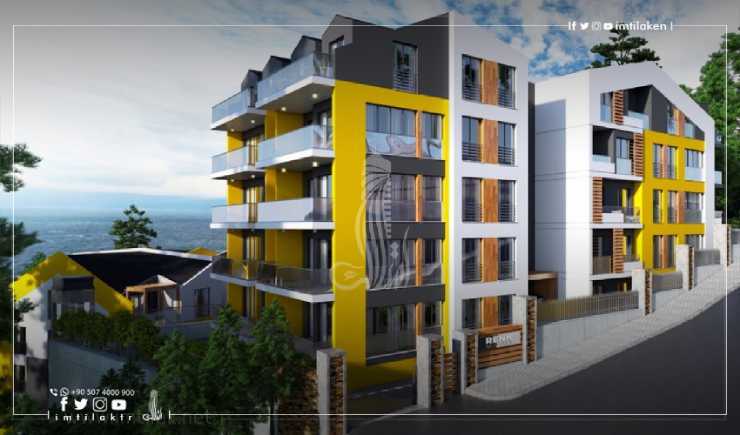 Imtilak real estate services for those wishing to buy an apartment in installments in Bursa
Imtilak Real Estate works on providing the appropriate offers of apartments for sale in Bursa in installments, and guarantees obtaining the best available opportunities through installment purchases, thus benefiting from the following advantages:
Free-interest bank installment.
Determine convenient installments suitable for the budgets of businessmen.
Possibility to take advantage of currency differences.
Reducing the rigidity of money.
Providing many options for the down payment.
Getting the property at the right price.
The option of obtaining Turkish citizenship if the appropriate conditions are met.
Edited by Imtilak Real Estate ©
Did you like this topic? You can share it with your friends now.
Bursa Region Report


The most favorite cities for foreign investors
The nationalities that owned the most in Turkey