Apartments for sale in Istanbul 2023
Apartment for sale in Istanbul is the title of this article, highlighting the most important advantages of owning and investing in Turkey by buying an apartment in Istanbul. We also highlight the idea of acquiring Turkish citizenship by buy an apartment or property in Istanbul.
Properties found: 152
USD

EUR

SAR

AED

KWD

OMR

QAR

BHD

JOD

DZD

YER

TRY

GBP

CHF

CAD

AUD

CNY

RUB
Istanbul | Love, Life, Beauty and investment in One Place
Apartment for sale in Istanbul is the title of this article, highlighting the most important advantages of owning and investing in Turkey by buying an apartment in Istanbul. We also highlight the idea of acquiring Turkish citizenship by buying an apartment or property in Istanbul.
Istanbul has advantages over other cities. It has its special beauty that can hardly be found in any other city. How wouldn't it be?! It's the city that combines contradictions, abounds with beautifulness. Embraces the beautiful nature around it, and full of ancient monuments of different times and civilizations.
At first sight, those who think about monuments of Istanbul feel the greatness, splendor of perfection, and the awesomeness of Allah's creation in what he created. Nowadays, social media websites and other media are full of hundreds of ads titled "Apartments for Sale in Istanbul" or "buy apartment in istanbul". Is it really worth it? And if so, how and where do I start the journey of the search?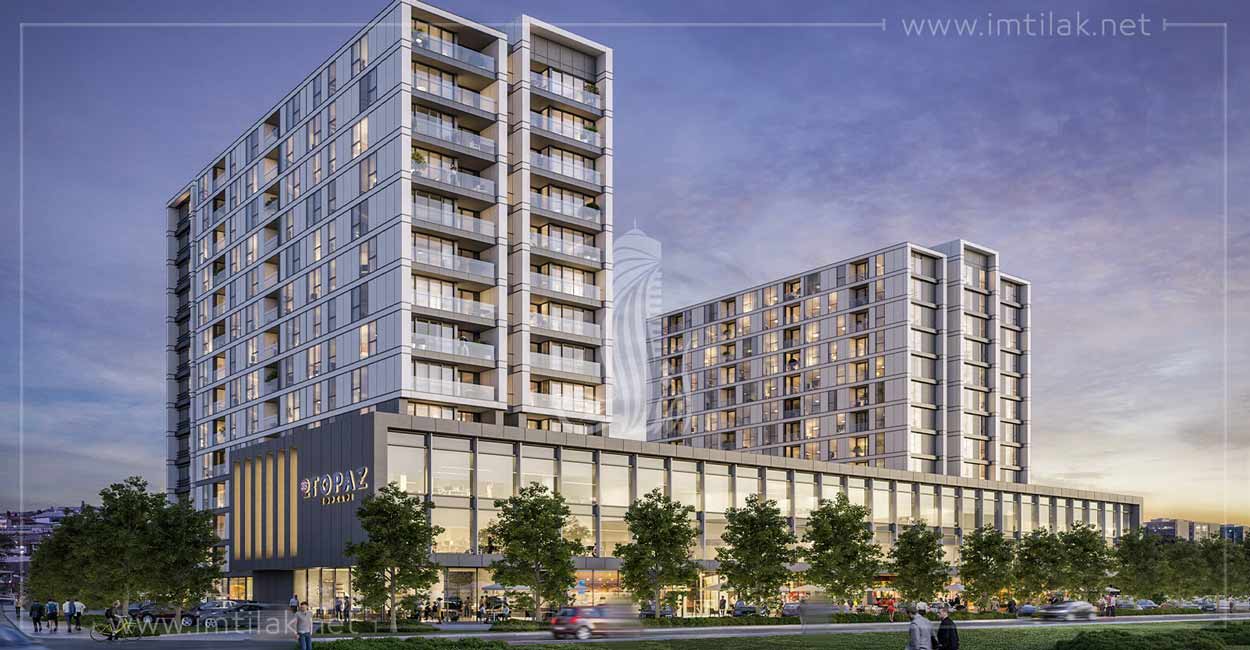 What makes Istanbul a great choice for residence and investment? And the apartments for sale in Istanbul, do they meet the desires and needs?
However, those thinking about buying a new apartment will have a set of criteria that guarantee them a stable and calm life, such as:
Apartment area.
Number of rooms and bathrooms.
The ability to remodel again according to future needs.
The beauty of the surrounding environment.
Having a range of services and being close to various means of transportation.
If you take a closer look on the situation of Istanbul and the nature of its modern residential projects, you realize that it can provide those who want to own and buy a property a wide range of options, as follows:
Residential projects in Istanbul currently take the form of high-quality housing complexes that conform to the latest international specifications and standards. The part that has the largest area in these complexes is dedicated to services, public utilities, and green spaces.
Apartments in istanbul for sale are available within luxurious residential complexes with a distinctive level of comfort, in which you can find the best conditions and specifications, as follows:
They include gardens and green spaces that provide a fresh and clean atmosphere in addition to distinctive views.
They include places for relaxation and serenity, as well as trails for walking and cycling.
Istanbul apartments for sale within residential complexes that include playgrounds and gardens for children, designed according to the highest international specifications and the highest level of safety.
The housing complexes have football, basketball, and volleyball courts.
There are special facilities for tennis and billiards, as well as for video games.
Some complexes have special spaces for practicing different social hobbies, such as drawing, reading, and others.
Some residential projects have cinemas and theaters.
Apartments for sale in Istanbul within residential complexes contain fitness gyms, saunas, steam rooms, and Turkish baths.
Indoor and outdoor swimming pools in which the green gardens embrace the blue water, forming a nature-inspired beautiful landscape.
There are indoor and outdoor parking lots in most housing complexes, some of which are intended for residents while others are intended for guests.
The Modern housing complexes have security, guards, and surveillance cameras around the clock
And of course, this part is one of the most important services that are included in most of the modern residential projects and complexes in Istanbul. On the other hand, there are other options with a wider range of services. For example, some complexes include equestrian clubs and private schools in the same complex. The point is, whoever thinks about buying an apartment in Istanbul will have a wide range of offers to choose from with comfort.
Apartments for sale in Istanbul in distinctive areas close to public services and facilities
The locations of modern istanbul real estate projects are chosen to be close to public facilities and services, and the various means of transportation. Speaking of public facilities, services, and transportation in Istanbul city, let's talk about the strong infrastructure of Istanbul. The public transport network connects all areas of the European side and Asian sides of Istanbul.
The areas where most of the modern residential projects are located in Istanbul often meet the following criteria:
Close to the various means of transportation (metro, Metrobus, bus stations, tram, ports, highways) and other means of transportation that work around the clock.
Close to public facilities like (schools, universities, kindergartens, hospitals, and shopping malls).
Close to private and governmental institutions and facilities (banks, airports, ministries, municipalities...etc.)
Some of these projects are located in tourist-attraction areas such as: (Fatih, Taksim, Kabatash, and Besiktas). "Apartments for sale in Istanbul are available with hotel-specification near the tourist-attraction areas"
In addition to apartments for sale in Istanbul in modern areas such as: (Bahcesehir and Basaksehir).
Projects directly on the coast or overlooking the sea, as in (Zeytinburnu, Beylikduzu).
Generally, the construction company chooses the istanbul real estate location to achieve the best benefit for those wanting to buy. In most cases, the average distance to the city center and the important facilities is 15 minutes.
Imtilak Real Estate has offers apartments for sale in Istanbul in all regions, which meet all the specifications of those looking for owning property and living in Istanbul.
Istanbul apartments have a modern and distinct character that meets all tastes and desires
"If you start working on something, you must finish it as best as possible": this is an important rule in every person's life. Turkish construction companies strictly follow this rule. In terms of choosing the best areas for establishing residential complexes, and paying attention to facilities of the complex and including it within a group of the most important services that guarantee the residents a distinctive level of luxurious life.
 It doesn't just stop there. It goes beyond choosing the region and taking care of the complex, to taking care of the apartments and their internal and external design. The nature of apartments in Istanbul meets a wide range of features and options as follows:
The construction is made with the latest and most compatible building materials that conform to the international specifications.
High-quality interior and exterior design. Also, several projects won many prestigious international awards for the quality and accuracy of the design.
The rooms, kitchen, and bathrooms are distributed within the apartment in a way that takes full advantage of the available space.
Special care for every part of the house (Main bedroom, children's bedrooms, kitchen, and bathroom).
Kitchens and bathrooms are equipped with a range of white goods and multiple-use accessories, which are carefully chosen to combine aesthetic value and practical value when used.
Apartments for sale in Istanbul with large balconies that have distinctive views on the gardens and water bodies, a very relaxing and wonderful scene.
There are Istanbul apartments for sale that are equipped with a smart home system, where it becomes easy to manage the house easily and very effectively. Parts of the apartment can be controlled through the phone app at any time and from anywhere.
Most apartments are equipped with early-warning devices and central heating and cooling systems.
The residences are equipped with lightning arresters and fire extinguishers, in addition to earthquake-resistant design.
Guest recognition technology through video and direct communication service with complex management when needed.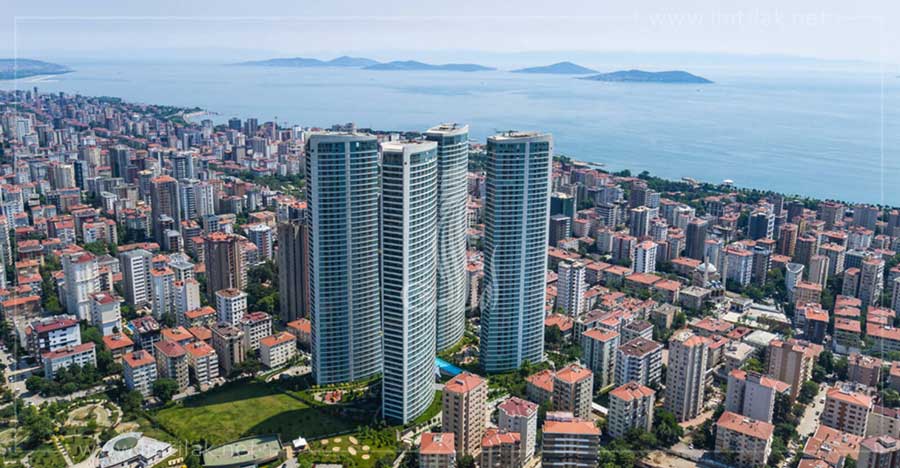 The reader can realize how much attention and utmost care were put in every part of the property, in a way that guarantees the security, safety, happiness, reassurance, and stability of the residents.
Apartments for sale in Istanbul, with different sizes and prices
Spaces of apartments in Istanbul
Construction companies give Istanbul flats for sale a special interest. Every aspect of the apartment has been taken care of very carefully. Since the region is one of the most important factors that concern the buyer, we find that housing projects try to be as much diverse as possible, to the extent that meets the needs and desires of different groups in society.
Where there are studio apartments with areas of about 30 square meters, and apartments with more than 300 square meters. The apartment is sometimes divided according to the desire of the buyer, other times the construction company does the dividing.
The types of apartments and their division according to space are as follows:
(0 +1) a Studio apartment, which is a salon or one room along with a kitchen and a bathroom.
(1 +1) Apartment is a room with a salon in addition to the kitchen and bathroom.
(2 +1) Apartment consists of two rooms and a salon in addition to the kitchen and bathroom.
These are the most common types of apartment models. But there are other apartments up to (5 +1) or more, and all of this -of course- is up to the desire and need of the buyer. We also find that the same type has a group of different spaces.
In the same complex, you sometimes find 2 +1 apartments -for example- but with different areas and prices. In general, once you decide to buy apartments in Turkey, you will definitely find the type that satisfies your taste and need.
Also, the susceptibility of changing the apartment and modifying it according to the need and future changes; is taken into account. Some walls are designed from materials that can be removed or modified at any time to make the best use of the available space. For example, the salon can sometimes be converted into an office room or vice versa, with high flexibility and without restrictions.
Imtilak Real Estate has "apartments for sale in Istanbul" available in different sizes that meet all needs and desires.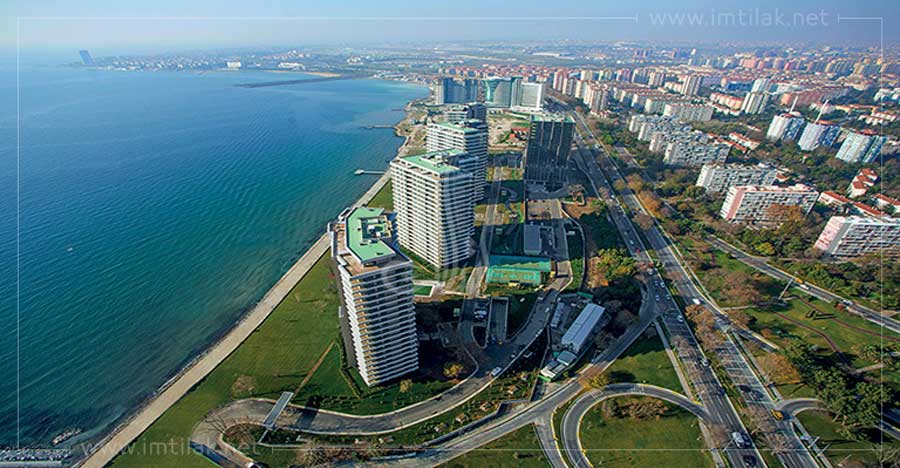 Prices of apartments in Istanbul
The price of the apartment is one of the most sensitive matters for the buyer, which is well understood and given great care by real estate companies in Turkey. Therefore, you find that the prices of apartments in Istanbul vary to satisfy all needs and desires and to suit all groups of people in society with their different income levels.
It is easy to find Cheap Apartments For Sale In Istanbul for low-income people. Also, there is real estate for sale at prices suited to the high-income people.
This matter is relative and has a great degree of flexibility, and it depends on a group of factors, the most important of which are:
Location of the property. For example, apartments in Esenyurt are often cheaper than apartments in Basaksehir.
The distance from the means of transportation. where an apartment located by the main road near the transportation will certainly be more expensive than apartments a little away from transportation.
The distance to the city center and public facilities. The closer the apartment to schools, universities, hospitals, and government centers, the higher its price will be, and vice versa.
The distance to the coast. As is the case in most countries of the world, apartments overlooking the sea are more expensive than apartments that do not have sea views.
The nature of the residential complex and services it contains, the more services available in the residential complex, the higher the luxury level the residents will receive. And it is normal for the price of apartments in these complexes to be higher than others.
The quality of the building materials used: and the quality of the interior and exterior finishes. The apartments in which the used building materials are according to the international specifications will be more expensive than others. The same thing applies to the finishes, the more quality the materials used, the higher the apartment price, and vice versa.
Security and safety factors: In fact, all modern real estate projects in Istanbul follow high safety factors. Where the state imposes these standards and does not grant any license to establish or sell property in case it violates these standards.
From time to time, some residential complexes exceed the government-imposed safety standards and set higher safety standards for themselves. It is only natural that the prices of apartments in such complexes will be higher than others.
And since the price is one of the most sensitive matters, most construction companies offer convenient payment plans. Where these companies choose the method of paying a down payment, and the rest will be in installments at several periods in line with the needs of the buyers and their different desires.
Imtilak Group offers apartments for sale in Istanbul with very comfortable payment plans, get to know them in our article entitled: Installment Apartments for Sale in Istanbul
Real estate investment through buying an apartment in Istanbul
The situation of investment in Turkey
At present, the Turkish state gives great importance to investment, considering it is one of the pillars of the modern state, and one of the reasons for its rise and progress. For this reason, the Turkish government issues from time to time a set of laws to help investors and ease restrictions on them.
This is no longer a secret today, as it takes only a few days to start a company in Turkey. The state is also encouraging foreign investment by enacting a set of laws that would help investors in Turkey, such as facilitating all necessary administrative and legal procedures, removing all obstacles, and providing support whenever necessary.
Also, under the amendment of the Investment Law, the Turkish government grants Turkish citizenship to everyone who invests an amount of 500,000 USD.
Luxury apartments for sale in Istanbul that fulfill requirements of the Turkish citizenship
Also, under the recent amendments to the law, it became possible to obtain Turkish citizenship through owning property. According to the law, the Turkish citizenship is granted to every person who buys a property for an amount of no less than $ 250,000, and on the condition that it is not sold for 3 years from the date of purchase.
And in case you decide to buy an apartment in Istanbul and obtain Turkish citizenship, you should be careful.  There is a set of conditions that must be met, such as: buying a property from a Turkish company, obtaining the real estate evaluation report, and other conditions that you can find detailed in our article titled The Most Important Conditions to Get Turkish Citizenship.
Imtilak Real Estate has apartments for sale in Istanbul that conform to Turkish citizenship. In this aspect, the company has a distinguished experience. Since the amendment of the law began until this time, tens of our clients and their families have obtained Turkish citizenship without any problems or restrictions.
The future of investment in Turkey in general and in Istanbul in particular
As mentioned earlier, the Turkish government is making extensive efforts in the investment aspect. It has an ambitious strategic vision to be at the forefront of the civilized countries of the world. This vision is accompanied by a set of practical stimulating steps and a group of major projects, that will play a role in pushing Turkey to be at the forefront. This issue is clear in several matters, including:
Turkey carries out a set of large national projects, such as the Istanbul Canal Project, which will have a pivotal point in maximizing Turkey's role and increasing the commercial workspace allocated to it. This Canal is expected to contribute to collecting billions of dollars in revenues for Turkey, and in particular for Istanbul.
Turkey is carrying out many infrastructure projects such as highways, the most recent of which was Izmir - Istanbul highway, which reduced the distance between both cities from eight and a half hours to about three and a half hours. In addition to the Istanbul airport which is the largest in the world at the present.
Turkey is currently connecting all areas of Istanbul with a public transport network. This year has witnessed the opening of the longest metro line, the Gebze - Halkali line, which connects the European and Asian sides of Istanbul. It is also expected that some new metro lines will be opened in 2021, which will facilitate the transportation process, reduce traffic, save time, and shorten distances.
Turkey provides the necessary support to the vital projects, specifically the productive and export projects. It also provides remarkable support for import substitution industrialization, especially in the field of electronics and digital technology.
Turkey is very active in the field of international trade, and this is supported by the agreements it has signed with several countries in the region. For example, Turkey recently witnessed the restoration of the Silk Road, which links Turkey with China through many countries, to facilitate the movement of exports and imports.
In conclusion, we can say that the Turkish state is in a permanent state of activity, and its development plans never stop, seeking to be the first in the forefront of countries in the world.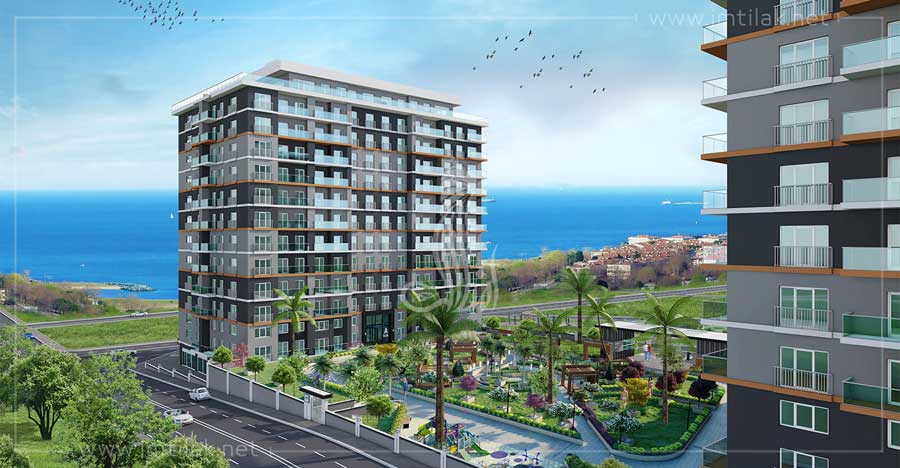 In case you decided to buy an apartment in Istanbul | What can Imtilak Real Estate do for you?
Imtilak Real Estate company does everything in its power, and it harnesses all the financial and human capabilities to provide the best services and help those who want to buy and own real estate to get the best and most appropriate options. The most important of which are:
Knowing the customer's needs and desires from the beginning, this is like a cornerstone for choosing the most suitable property.
Facilitating all procedures related to the hotel reservation, airport pick-up, and transportation from and to the airport.
Taking the customers on a tour to see the most important real estate projects to get to know them closely, to help them choose what satisfies their needs and desires.
Through our relationships with multiple construction companies, we can get the best offers at the best prices.
We do not charge any commission from the clients; we rather negotiate with them as if they are part of us to obtain the most suitable price possible.
We work clearly, and we announce the names and locations of the projects we contract with.
We arrange all financial and administrative procedures and bank-related transactions.
Taking care of all legal procedures such as registration in the land registry department, applying for home electricity and water, in addition to other necessary stuff.
taking care of all procedures regarding obtaining Turkish citizenship.
Most projects of Imtilak are guaranteed by the Turkish government (rated 100%).
After-sales services: this includes renting the property or reselling if the client decides so.
What we care about the most is the clients, as they are our capital and the reason for our success.
If you decided to buy, always trust that in every step of the way we will be with you, working for you, and taking care of you.
We try to get ahead of everyone with our integrated services and to always be above expectations.
(We Are Imtilak Real Estate)
Edited by:
Imtilak Real Estate
©
Istanbul Region Report


The most favorite cities for foreign investors
The nationalities that owned the most in Turkey