Filter
Sort by:
Recently added
---
Apartments for Sale in Bahcelievler, Istanbul
Bahcelievler Overview
Location:
Bahçelievler neighborhood is situated on the city's European side. It is flanked by many other districts, including Güngören, Bakrkoy, and Baclar, and is located very near the city center. The neighborhood has good access to main thoroughfares, like motorways, metro lines, and public transit alternatives, making it simple to get to other areas of Istanbul.
History:
Due to Istanbul's extensive historical legacy, Bahcelievler's past is old, as is the case for many other neighborhoods in the city. But Bahçelievler's modern evolution started in the middle of the 20th century, notably in the years following World War II. The district's conversion from rural to urbanized terrain was fueled by Istanbul's population increase and urban growth. Bahcelievler neighborhood has now become the ideal destination for families looking for tranquility.
Related: Explore Istanbul and get useful insights.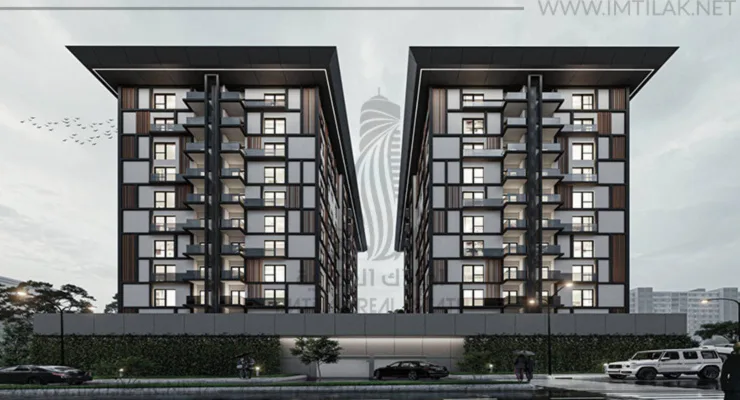 Advantages of Living in Bahcelievler, Istanbul
This Area is Full of Friendliness
Foreign residents may feel at home in Bahcelievler because of the town's spirit of camaraderie and kindness. A strong feeling of community within the area might improve a person's quality of life.
This is a Wonderful Combination of Traditional and Modern Elements
Bahcelievler offers a distinctive cultural experience with its fusion of traditional and modern features. Residents who value both historical charm and modern conveniences might benefit from this combination.
Check out our offers of the best apartments in Basaksehir, Istanbul.
Investing in Blooming Industries is Always a Wise Decision
The advantageous location of Bahçelievler and its varied economic activity may provide investment prospects. A sensible investment strategy might produce favorable returns over time as the local economy expands and changes.
Related: Profitable Investment Opportunities in Istanbul.
This Place is Ideal for Food Lovers
The culinary landscape in Istanbul is famous for its variety, and Bahçelievler is no exception. Foodies may experience a range of flavors and cuisines by combining traditional Turkish restaurants with other restaurants from across the world.
The Cultural Scene is Thriving
The availability of cultural venues, occasions, and community meetings in Bahçelievler can support a robust cultural scene. The chance to participate in plays, workshops, art exhibitions, and other cultural events is available to locals.
A Beautiful and Refreshing Green Oasis
Despite being an urban district, Bahçelievler has parks, green areas, and recreational places that inhabitants may use as calming getaways. These locations provide chances for outdoor recreation and leisure.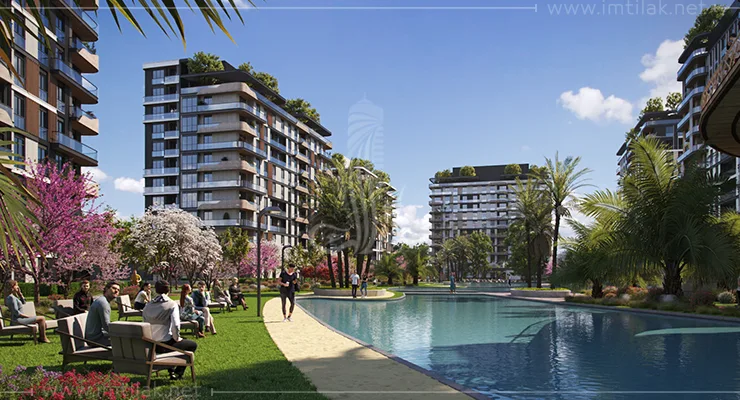 Reasons to Invest in Bahcelievler
Investing in Bahçelievler, Istanbul can offer several compelling reasons for potential investors. Here are some of the key reasons to consider investing in this area:
Due to its advantageous position on Istanbul's European side, Bahcelievler has easy access to major motorways and metro lines. Reaching other areas of Istanbul, such as the city center and business districts, is simple because of this interconnectedness.
The E-5 Highway, the municipal railway, buses, minibusses, public taxis, and private vehicles are all ways to get to the region. The distance is dependent on travel time, although the construction of the metro line has significantly decreased this distance.
Bahcelievler has experienced urban development, resulting in better public areas, facilities, and infrastructure. Investing in places that are undergoing constructive urban development can result in value growth and increasing demand.
Renters find Bahcelievler appealing due to its urban setting and its access to transit alternatives. Given the district's diversified demographic, purchasing rental properties can provide a consistent flow of rental revenue.
Due to its proximity to cultural hubs, entertainment venues, and food establishments, Bahcelievler may attract inhabitants. The demand for houses in the neighborhood may benefit from this location's appeal.
Your portfolio of investments might be more diversified if you make a real estate investment in Bahcelievler. A solid and reliable asset that supports other investment vehicles is real estate.
Related:
Reasons to Invest in Turkey and what you gain from it
.
Average Price of Apartments in Bahcelievler, Istanbul
Property values in Istanbul's Bahcelievler neighborhood have increased by 190.45% since November 2022. The average house size for sale is 102 square meters, while the average property price for the same property is 1,749,708 TL, or $93,660.
How Imtilak Can Help You Find the Best Apartment for Sale in Bahcelievler, Istanbul?
Imtilak Real Estate offers a variety of apartments for sale in Bahcelievler at competitive prices in distinctive locations. Buying an apartment in Bahcelievler is a profitable investment because of the high return on investment that it could provide. Imtilak, one of the leading real estate companies in Turkey's real estate market, strives to provide the best services for its clients. With years of experience and an excellent team, Imtilak can help you find the perfect apartment for you. Contact Imtilak today and buy your future home!
Edited by Imtilak Real Estate ©
Do you like this topic? You can share it with your friends now!