Apartments for Sale in Bahcesehir, Istanbul
Looking for apartments for sale in Bahcesehir Istanbul? Find your dream home in one of the most beautiful districts of the city. Browse our listings and contact us today.
Properties found: 11
USD

EUR

SAR

AED

KWD

OMR

QAR

BHD

JOD

DZD

YER

TRY

GBP

CHF

CAD

AUD

CNY

RUB
The neighborhood of Bahcesehir, located on Istanbul's European side, entices with its alluring fusion of urban sophistication and natural magnificence. Bahcesehir has become one of Istanbul's most sought-after residential areas because of its cutting-edge infrastructure, plenty of amenities, and vibrant community. Apartment ownership in Bahcesehir is a wise and fruitful investment option as the neighborhood thrives with development and draws in a rising population.
A beautiful sanctuary is available amid Istanbul's busy metropolis at Bahcesehir. The region, which is renowned for being family-friendly, has a ton of parks, leisure areas, and excellent educational facilities. The thoughtful urban planning, along with a variety of healthcare options and contemporary retail areas, offers a sanctuary where locals may live comfortably and conveniently.
Location of Bahcesehir
On Istanbul's European side lies a city called Bahcesehir. It is located in the broader Esenyurt area in the western portion of the city. The Buyukcekmece Lake and the TEM (Trans-European Motorway) highways, which border Bahcesehir to the south and west, respectively, provide quick access to both travel routes and scenic areas.
The Advantages of Investing in an Apartment in Bahcesehir
Proximity to Important Locations
Bahcesehir is conveniently situated in Istanbul, close to important locations. The district has excellent connectivity to Istanbul's main thoroughfares, such as the TEM and E-5 freeways, providing quick access to the airports, the city center, and other important locations. Both the potential for financial returns and the quality of life for locals are improved by this accessibility.
A Modern and Well-Connected Infrastructure
Bahcesehir is renowned for its cutting-edge infrastructure, which includes thoughtfully designed highways, public transit systems, and utility services. The district's well-connected infrastructure guarantees quick access to facilities and seamless commutes, making it a great place for both residents and enterprises.
A Thriving Business Environment
In recent years, Bahcesehir has seen tremendous commercial growth, luring a robust business climate. Numerous corporate offices, business hubs, and commercial buildings can be found in the region, which promotes economic development and job prospects. The district's allure and investment prospects are boosted by this vibrant economic environment.
Read more: The Ultimate Guide to Bahcesehir.
Numerous Parks and Open Areas
A wonderful fusion of urban living and scenic beauty is available at Bahcesehir. There are several parks, green areas, and recreation places in the district, giving locals access to possibilities for leisure time, outdoor recreation, and relaxation. These well-kept parks enhance the quality of life and the livability of the area.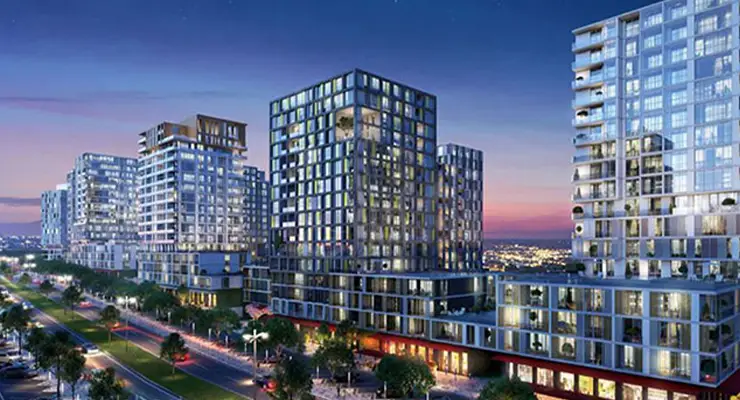 Safe Neighborhoods
The communities of Bahcesehir are recognized for being safe and welcoming to families. The district places a high priority on security measures to protect its inhabitants' safety and peace of mind. Bahcesehir is a desirable option for families and individuals due to the presence of security staff, surveillance systems, and community efforts that enhance a sense of safety.
A Growing Real Estate Market
The real estate market in Bahcesehir has expanded significantly in recent years. Property values and the possibility for rental revenue have increased as a result of the district's development initiatives, urban transformation programs, and rising housing demand. Apartment ownership in Bahcesehir offers a chance to profit from this expanding market and ensure long-term financial gains.
Where to Buy a Property in Bahcesehir Istanbul?
World-famous Roy Higgs International Architecture Office created the project.
 Due to the social club-living areas, convenient location, unique design, and investment possibilities, it provides a social life as well as both. The district Mahmutbey-Bahcesehir-Esenyurt is also accessible on foot from the project.
The project is bordered by a lot of tourist attractions and retail establishments. Additionally, the project has a large number of stores that cater to the needs of the locals.
The project is situated in Bahchesehir, which is regarded as Istanbul's newest key location. The project's location is close to several commercial malls, tourist attractions, and entertainment venues.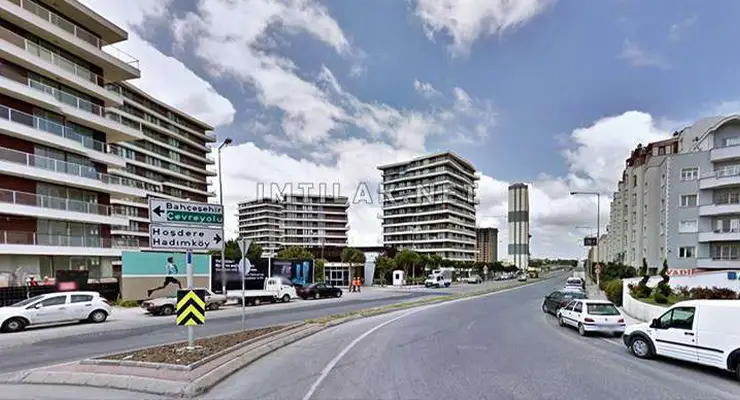 5 Tips Before Buying an Apartment in Bahcesehir, Istanbul
Location
Analyze the apartment's location within Bahcesehir with care. Think about how close it is to facilities like shopping malls, hospitals, and transit systems. To ensure easy communication with other areas of Istanbul, consider the nearby infrastructure and access to main roads and highways.
Aspect and Layout
Check the apartment's aspect and arrangement. Take into account elements like vistas, ventilation, and natural light. Your comfort and the property's long-term worth can both be increased by an apartment that is orientated properly, has adequate natural lighting, and is laid out efficiently.
Vertical Communities
Analyze the idea of vertical communities within the complex or structure. Vertical communities provide shared amenities including gyms, swimming pools, gardens, and social areas to foster a sense of community. These features can improve your quality of life and offer chances for socializing with other residents.
Building Amenities
Look into the facilities that the complex or building offers. Take into account amenities like round-the-clock security, parking spaces, elevators, fitness centers, kids' play places, and any other elements that match your preferred way of life. High-quality building amenities increase your investment's value while providing convenience and comfort.
The Legality of the Property
Verify the validity and legality of the property you want to buy. Check to see if the property has all the required licenses, approvals, and legal papers. This includes verifying the existence of title documents (tapu), building licenses, and zoning compliance. Hire a qualified real estate attorney or consultant to help you with your research on the property's legal standing.
Read more: Important Tips for Buying an Apartment in Turkey.
Imtilak Company: The Best Choice for Apartments in Bahcesehir
Imtilak Real Estate is a leading company that specializes in high-quality residential projects in Turkey. Bahcesehir is a beautiful city that combines nature, technology, and culture, offering a unique lifestyle for its residents. Imtilak company has a variety of apartments for sale in Bahcesehir with different sizes and designs to suit your needs and preferences.
Contact Imtilak today and get a free consultation!
Edited by Imtilak Real Estate ©
Do you like this topic? You can share it with your friends now!
Basaksehir Region Report


The most favorite cities for foreign investors
The nationalities that owned the most in Turkey