Apartments for sale in Atakoy, Istanbul
The best offers for apartments for sale in Atakoy, Istanbul are offered to you by Imtilak Real Estate, check the details of the projects with their areas, prices, and recreational facilities, and contact us
Properties found: 2
USD

EUR

SAR

AED

KWD

OMR

QAR

BHD

JOD

DZD

YER

TRY

GBP

CHF

CAD

AUD

CNY

RUB
12/2024 Nivak Project 1380 - IMT
Apartments for sale in installments in Bakirkoy, Istanbul, within the famous Florya area with its el...
Starting at
2,120,000 $
Ready
Marmara Pearl IMT - 90
Apartments for sale in Bakirkoy, European Istanbul, in installments, with distinctive specifications...
Starting at
932,000 $
Istanbul; is a city of beauty and civilization with its monuments, mosques, and areas that we knew a lot about in the past, and today we get to learn in detail about an area that is one of the most famous and beautiful districts of the coastal city.
What distinguishes the Atakoy district in Istanbul?
The Atakoy area is distinguished by its picturesque nature, beautiful sea scenery, moderate climate, and urban sophistication. It is also distinguished by its proximity to the city center, its proximity to the new airport, and it provides many basic services and important vital facilities.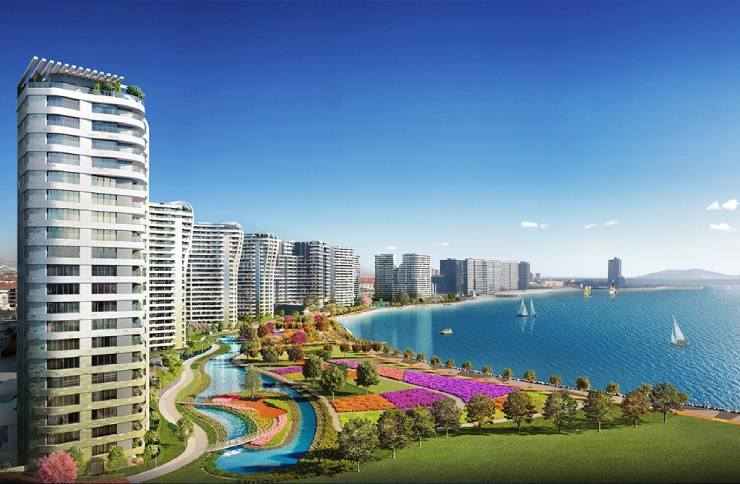 Is buying an apartment in Atakoy, Istanbul a good choice?
Buying an apartment in the Atakoy area is a suitable option, due to the area's modern urban development and comprehensive infrastructure, as well as the wonderful views of the area, its proximity to the E-5 highway, in addition to the basic services and vital centers around. In the region, such as schools and universities, hospitals and clinics, mosques and cultural centers, restaurants and hotels, banks and parks, clubs and halls, and places of entertainment and entertainment.
With regard to the aforementioned development in construction and services, the region has become an important investment destination, as investors seek suitable properties and projects with the specifications of modernity and sophistication to own or invest in.
Average prices of apartments in Atakoy, Istanbul
In speaking of the average prices of apartments in the Ataköy area; there is no specific price for any real estate, as it is known that the price per square meter varies from one apartment to another, from one building to another, and from one neighborhood to another, The services provided in the complexes or projects make the prices indefinite; even the facade of the house and its internal specifications contribute to determining the price of the property to be purchased. However, there are always offers that satisfy customers.
Offers for apartments for sale in Atakoy, Istanbul
For interested investors, Imtilak Real Estate Company offers you its special offers in the most luxurious and developed areas of Atakoy; such as the Prova Istanbul complex project overlooking the sea, which enjoys the specifications of luxury and comfort together, at reasonable prices, and areas starting with 85 and ending with 719 square meters.
There is also the luxurious and modern Pearl Marmara complex project, with a modern and elegant design, which enjoys all means of comfort, safety, and luxury, integrated social services, sea views, and spaces with different options starting from 88 square meters and ending with 248 square meters, in addition to suitable installment offers. Those wishing to obtain Turkish citizenship can, after purchasing a property in the complex, apply for it.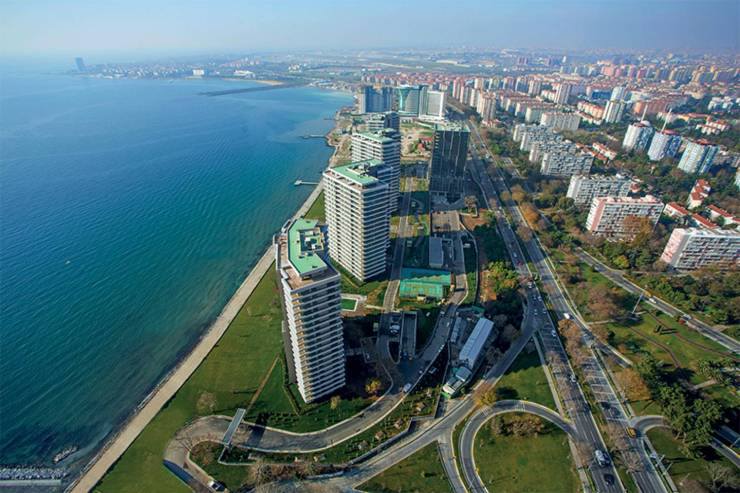 Imtilak Real Estate Company services for ownership and investment in Atakoy, Istanbul
Imtilak Real Estate offers you ownership or investment services in the beautiful Ataköy district, which is close to the center of Istanbul, and provides you with all information and details related to the region and its projects, and shows the features of each project separately, and accompanies you on field tours to get to know the projects closely and study their specifications and advantages. For investors looking for ownership and obtaining Turkish citizenship, the company provides you with projects and options that are suitable for you. We would also like to inform you of the after-sales service in terms of administrative transactions, the registration of the property in the Real Estate Registry Department (title deed), and the preparation for all modifications and additional services for the property that customers prefer.
For more information or inquiries, contact Imtilak Real Estate, the real estate success partner in Turkey.
Edited by Imtilak Real Estate ©
Bakirkoy Region Report


The most favorite cities for foreign investors
The nationalities that owned the most in Turkey