Apartment for sale in vadi istanbul 2022
Apartments for sale in vadi istanbul with competitive prices, buying apartment in Istanbul within distinct projects, quiet and comfortable accommodation and profits from resale.
Properties found: 3
USD

EUR

SAR

AED

KWD

OMR

QAR

BHD

JOD

DZD

YER

TRY

GBP

CHF

CAD

AUD

CNY

RUB
Ready
Sky Land Complex IMT-68
Apartments in Istanbul European side within Sky land project, located in "Seyrantepe with real estat...
Starting at
706,000 $
Ready This project is government guaranteed
 Table of contents

Vadi Istanbul Area Features
There are many options for owning apartments in Istanbul, but if you are looking for a residential apartment for sale that has of accommodation and peace of mind, there is no doubt that the Vadi Istanbul projects will meet that.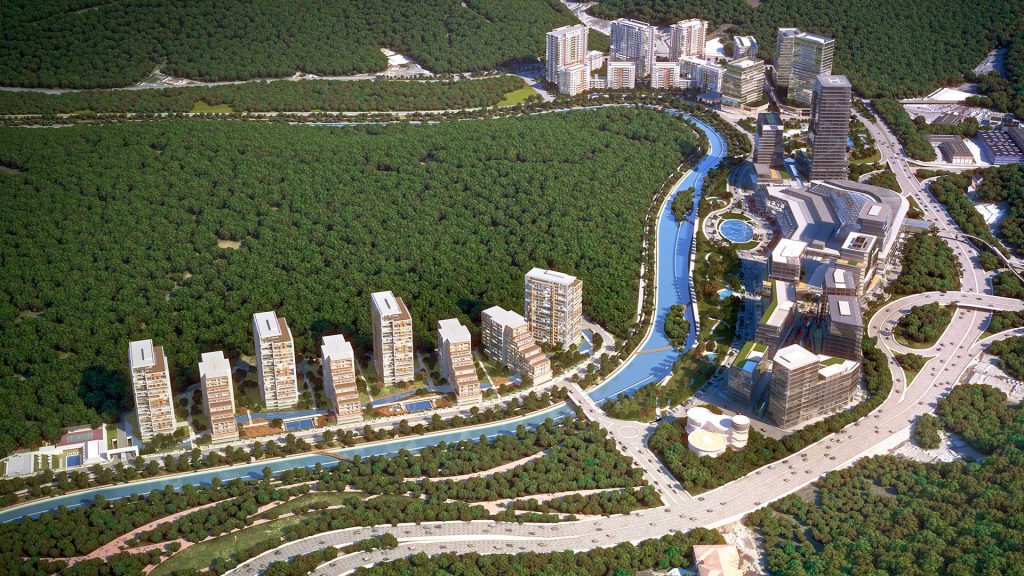 Vadi Istanbul Turkey area extends in the European side of Istanbul, it is rightly named, as it lies in the lowlands of the ground, Surrounded by high areas where high towers have spread their modern designs on the one hand, but on the other hand, the region has a close proximity to a large area of the largest forests in Istanbul Forest Belgrade which extends to the Black Sea shores. Therefore, the inhabitants of the Vadi Istanbul enjoy the fresh air and the pleasant breeze in the hot summer days.

Apartment for Sale in Vadi Istanbul
Here are some of the features of the Vadi Istanbul project area:
Vadi Istanbul Apartments for Ownership are within walking distance of the Taksim, Levant area and Maslak.

Close to the Bosphorus Strait.

25 minutes from the new Istanbul airport, which gives it strategic and investment importance.

There is a huge shopping mall in the area, the Vadi Istanbul Mall provides all the needs of the surrounding area. Next to it are commercial office buildings and five-star hotels. The area is integrated and has an important investment future.

Wonderful views of the charming forests of Belgrade, also a river passes near area deresı Kağıthane which pours into the bay (Golden Horn).

The highway between the Asian and European sides passes through the area, and the metro station is close to completion.
We offer our clients the opportunity to buy ownership apartments in Vadi Istanbul by contacting us directly at Imtilak Real Estate to provide you with the right real estate consultancy for your needs.
Edited by: Imtilak Real Estate ©
Istanbul Region Report


The most favorite cities for foreign investors
The nationalities that owned the most in Turkey