Apartments for Sale in Taksim
Browse a group of the best apartments for sale in Taksim, Istanbul, and find the perfect property to suit your needs. Discover the best offers and deals now.
Properties found: 3
USD

EUR

SAR

AED

KWD

OMR

QAR

BHD

JOD

DZD

YER

TRY

GBP

CHF

CAD

AUD

CNY

RUB
Overview of Taksim Square
Location
Taksim Square in the Beyoglu district of Istanbul offers visitors an enthralling glimpse into two worlds colliding. As one of Istanbul's iconic spots for tourism and culture exchange, visitors will encounter an eclectic blend of cultures and languages in this iconic spot. Within its center lies a monument honoring the foundation of the Turkish Republic.
History
In Arabic, Taksim means division or distribution, which describes Taksim Square in Istanbul. Here was originally where water lines that ran from north Istanbul into other parts of the city would converge and collect. Taksim Square later became Istanbul's primary transportation hub after being established by Sultan Mahmud; from here many roads radiate out in all directions - as well as where Metro services and various bus routes began operations.
Tourist importance
Taksim Square offers many terraces on which visitors can sit back and take in life. It's fascinating to watch and observe the diversity of colors, cultures and people - the bustling Western influence contrasts beautifully with Islamic and Eastern neighborhoods.
Taksim Square
As you stroll around this square, the monument to the Republic will immediately draw your eye. Featuring figures like Ataturk and other prominent members of Turkish nationalism, this monument serves as a popular spot for taking photos as it's such a symbolic representation of Turkey. On the opposite side of Taksim Square lies the Flower Market for even more floral goodness!
Istiklal Street
This square marks the starting point for one of Istanbul's premier commercial streets: Istiklal Street. A pedestrian-friendly pedestrian zone that you can traverse by vintage tram, Istiklal leads directly to Tunel funicular station.
Istiklal Street is one of Istanbul's most beloved streets and an exciting entertainment area, lined with shops, restaurants, and cafes lining its vibrant pavement - plus street shows! There's also Madame Tussauds Wax Museum there as well as St. Anthony of Padua Church and Pera Museum to visit if desired!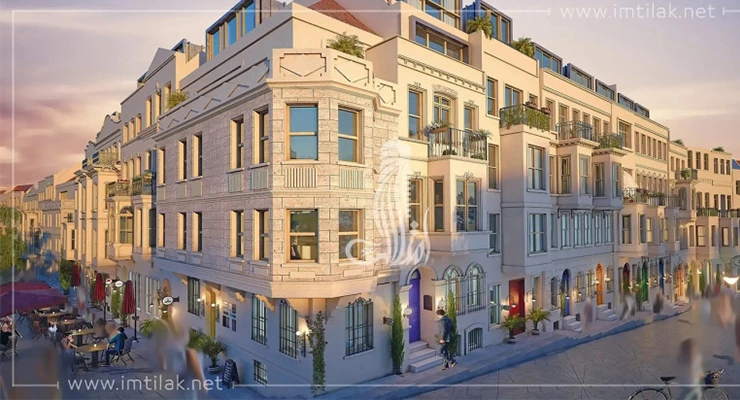 The Advantages of Buying an Apartment in Taksim
Real estate investments in Taksim can prove fruitful. Thanks to its central location, lively environment, and reliable transport links, Taksim offers buyers many attractive properties at great value.
The purchase of an apartment in Taksim is often seen as having many advantages, and buying in this neighborhood presents numerous possibilities for success. There are multiple advantages associated with owning a space there.
According to various statistics, apartment prices in Istanbul have been on an annual increase of about 10% since 2010. Studio apartments typically start around 150 euros while prices can reach 96,000 to 1 Million Euros; due to these price increases there are now fewer apartments available in the market; due to foreigner demand in Istanbul, many are even sold before construction has finished.
Related:
Advantages of Buying Property in Turkey
: Why to Invest in Real Estate.
Average Price of Apartments in Taksim
According to various statistics, the price of apartments in Istanbul has been increasing by 10% per year. Istanbul studio apartments are generally priced at around 150 euros. Prices range from 96,000 to 1 million euros. There are fewer and fewer apartments available in Istanbul due to the price hikes. There is such high demand in Istanbul for apartments by foreigners that many of them are sold even before the building has been completed.
Is it a Good Investment to Buy an Apartment in Taksim?
Yes, Taksim is an ideal location for investing and offers numerous investment options. Real estate investments in Turkey have proven particularly profitable as both apartment prices and rental rates continue to appreciate year after year; experts often point to it as the ideal long-term investment vehicle.
Check out our offers for the Best Apartments for Sale in Istanbul European Side.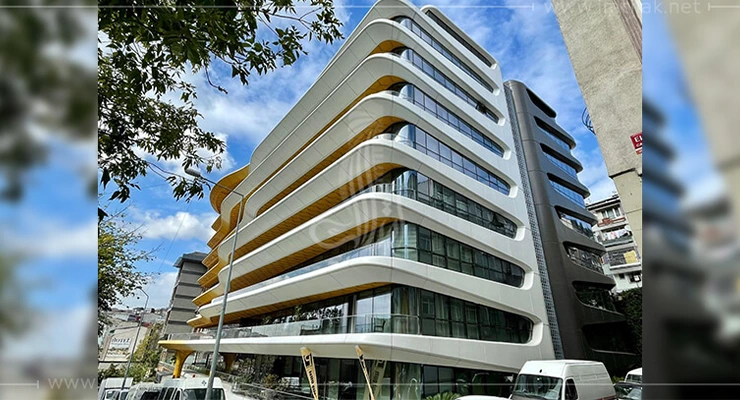 How Imtilak Can Help You Find the Best Apartment for Sale in Taksim, Istanbul?
Imtilak Real Estate offers a selection of Taksim apartments at reasonable prices and you are sure to find your ideal residence among our selections. Taksim is an excellent neighbourhood that puts its residents close to many tourist attractions in Istanbul while still having time to stroll along Istiklal Street for leisurely strolls. Imtilak also provides comprehensive services that ensure smooth transaction procedures; from finding your new home through moving day, our team is there for you.
Reach out to Imtilak today, and rest easy knowing our team will meet all of your goals.
Edited by Imtilak Real Estate ©
Do you like this topic? You can share it with your friends now!
Beyoglu Region Report


The most favorite cities for foreign investors
The nationalities that owned the most in Turkey