Apartments for sale in Cekmekoy Istanbul 2022
Take a tour in one of the best offers by Imtilak Real Estate, where you can find apartments for sale in Cekmekoy Istanbul of the distinctive character and high luxury, our services are completely free! Contact us now.
No results about ( Apartments for sale in Cekmekoy Istanbul-Imtilak Real Estate )

Advantages of buying an apartment in Cekmekoy Istanbul
Purchasing an apartment in Cekmekoy in Istanbul city is considered an important strategic choice where the area is located in the Asian part of Istanbul, and the most important special thing about buying apartments there is the fact that this area is one of the most prestigious areas with the best residential complexes and luxury villas.
Apartments for sale in Cekmekoy Istanbul - specifications and prices
Specifications of the apartments in Cekmekoy are some of the things to which the recreation lovers seek, and so do those looking for apartments for sale in the Asian part of Istanbul, as living here is suitable for those looking for beauty and tranquility; the views of the apartments are beautiful and far from the noise and environmental pollution, besides, all services are available in these residential complexes. The prices vary according to the space of each apartment and the view that it overlooks, but still, prices of the apartments here are among the most appropriate prices of apartments in Istanbul.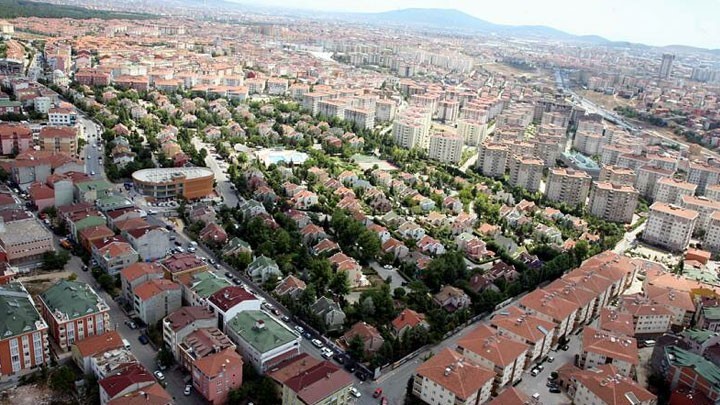 Apartments for sale in Cekmekoy Istanbul in installments
Buying apartments is no longer a dream unattainable for those wishing to live in Istanbul through real estate ownership in Cekmekoy, on the contrary, it has become available to every investor or person who is looking for real estate ownership, through Imtilak company, which started to facilitate ownership through offering the possibility of paying in installments.
Completely free services from Imtilak Real Estate
Imtilak Real Estate Company was distinguished by the free services it has been providing for those who wish to own through it, starting with services before the purchase process by offering the specialized real estate consulting, in addition to the real estate tours that enable the customer to see the whole place, in addition to the aftersale services, like its specialized team designated to follow the procedures of the title deed, receiving the property, verifying its conformity with the contract, and issuing a residence permit, in addition to the procedures of applying for Turkish citizenship and other services.
Edited by: Imtilak Real Estate©
Did you like our topic? You can share it with your friends now!
Cekmekoy Region Report


The most favorite cities for foreign investors
The nationalities that owned the most in Turkey