Apartments for sale in Yomra, Trabzon in 2022
The best offers for apartments for sale in Yomra, Trabzon ib 2022, are provided by Imtilak Real Estate. Check options, and prices, and feel free to contact us.
Properties found: 5
USD

EUR

SAR

AED

KWD

OMR

QAR

BHD

JOD

DZD

YER

TRY

GBP

CHF

CAD

AUD

CNY

RUB
The bride of the Black Sea tourism, the city of Trabzon, has become a destination for tourists and investors alike. The city consists of 18 districts and areas, and Yomra is one of its strategically vital districts.
What are the advantages of the Yomra district in Trabzon?
Thanks to its strategic location, charming nature, and moderate climate, Yomra is of great tourist and investment importance. The municipality has taken care of its public facilities and infrastructure and has established a network of advanced infrastructure that has contributed to securing the requirements of other facilities in the region such as the many schools, modern universities, and health centers all over it to suit the progress of the current era, the desires of tourists, and the aspirations of investors.
Recently, the percentage of people looking for apartments for sale in Yomra, Trabzon has increased, and with Imtilak Real Estate company, you can choose the best option for apartments for sale in Yomra, Trabzon.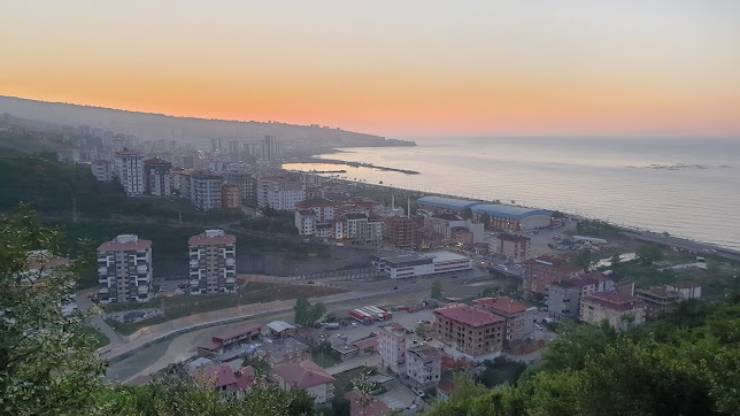 What are the advantages of buying an apartment in Yomra, Trabzon?
In the offers of housing or investing apartments for sale in Yomra, Trabzon, the investor will come across many advantages, such as the important location of Yomra, which links the eastern regions of Trabzon, and the tributary port of the country's economy in it, and benefiting from the advanced infrastructure that allowed the establishment of the best schools, hospitals, and shopping malls, gyms, and luxury hotels.
 Investing in Yomra, Trabzon means the right choice for a promising future.
An overview of prices of apartments in Yomra, Trabzon
Apartment prices in Yomra, Trabzon vary according to size, location, services associated with the apartment, and other factors. For example, there are apartments for sale in Kaşüstü, Yomra, Trabzon that start at $98,000, and in the Dreams Garden project, that start at $47,000 for an apartment consisting of a room and a hall, and end with $72,000 for an apartment divided into three rooms and a hall.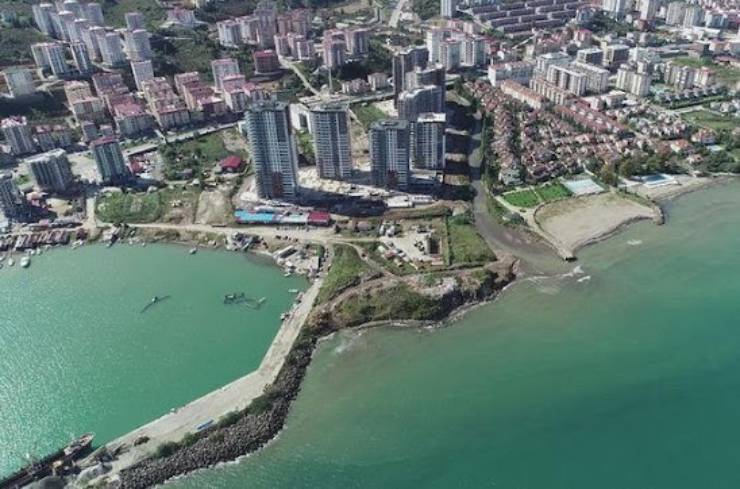 Offers of apartments for sale in Yomra, Trabzon
Regarding the offers of apartments for sale in Yomra, Trabzon, Imtilak company guarantees you the best offers and prices that suit you, and invites you to take the opportunity to buy an apartment in a complex of high-end complexes such as the luxurious Marine City complex, or in the upscale new Yomra complex, or the distinctive golden complex. There are also many modern luxury projects that you can view by visiting our website, or by contacting one of the company's representatives who are ready to provide you with our services.
Apartments for sale in Yomra, Trabzon in installments
Imtilak Real Estate company offers the opportunity of installments in two modern complexes of the most luxurious complexes in the region, namely, the Dreams Garden project complex, which provides the opportunity for installments with a down payment of only 30%, and the remaining installments for a period of up to 30 months.
As for the other project, it is an example project with its sea view and wonderful specifications, which allows the possibility of installments until the time of delivery and with a 40% down payment.
Imtilak Real Estate services for those wishing to own property in Yomra, Trabzon
Imtilak Real Estate company helps you get the best offers of apartments for sale in Turkey in general and the city of Trabzon in several regions, the most important of which is Yomra in particular.
We are pleased to communicate with us or you may visit our website to check all updates.
Edited by Imtilak Real Estate ©
Did you like this topic? You can share it with your friends now.
Yomra Region Report


The most favorite cities for foreign investors
The nationalities that owned the most in Turkey