Cheap apartments for sale in Trabzon 2022
Are you looking for the cheapest apartments for sale in Turkey? Imtilak Real Estate provides cheap apartments for sale in Trabzon, in the midst of nature, with the most luxurious specifications and the option of paying in installments, contact us.
Properties found: 20
USD

EUR

SAR

AED

KWD

OMR

QAR

BHD

JOD

DZD

YER

TRY

GBP

CHF

CAD

AUD

CNY

RUB
What are the cheapest prices for apartments in Trabzon?
Imtilak Real Estate provides you with offers for apartments for sale in Trabzon With Sea Views or close to it, with beautiful architectural designs, and ideal housing specifications, at cheap prices starting from $17,000 to $32,000.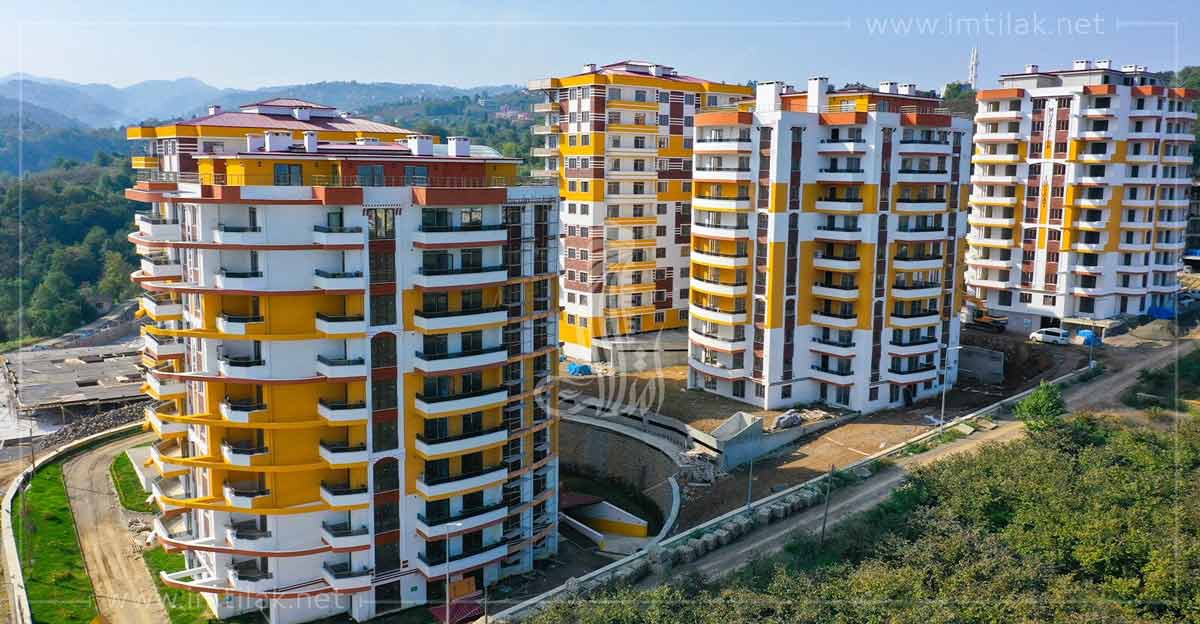 Cheap apartments for sale in Trabzon | Imtilak offers
If you consider buying a property in the province of Trabzon, Imtilak Real Estate provides you with offers, within residential complexes, with exquisite and attractive architectural designs, in the most vibrant areas of Trabzon, full of green spaces, or with a wonderful panoramic view of the Black Sea, where calm and prosperity in its best form. In addition to the distinction of residential projects with the presence of commercial shopping centers, service centers, and educational centers, that make life and family stability more modern, in addition to the presence of wonderful detailed features within these residential complexes, including security-related services, the availability of children's games, gyms, and parking.
As for prices, Imtilak Real Estate offers you a bouquet of offers, either in cash or in installments, so do not miss the opportunity to view our offers and contact us now.
We note that our projects are located in strategic areas, and are very desirable for housing, in addition to promising investments.
We will show you one of the features of one of Imtilak's residential projects in Trabzon:
The project is located in the "Boztepe" area of ​​Trabzon, near a highway that connects all areas of the city, and has a panoramic view of the Black Sea and the green mountains surrounding the project, as the project is only 1 km from the city center, and about 5 minutes from Trabzon Airport. It also has many educational institutions, hospitals, and commercial centers that meet all the requirements of the residents of the complex, prices start in the Majesty project from $17,000.
Imtilak real estate services in the field of investment in Trabzon apartments
Imtilak Real Estate is interested in providing a wide range of services in the field of real estate investment in Trabzon, including brokerage and real estate consultancies, such as selling and renting apartments, villas, shops, lands, and properties
Ownership of the estate also offers a group of real estate projects, within distinct areas of Trabzon, with its main features and features, and highlights the strategic location of housing in the city.
Edited by Imtilak Real Estate©
Did you like this topic? You can share it with your friends now.
Trabzon Region Report


The most favorite cities for foreign investors
The nationalities that owned the most in Turkey