Under Construction Apartments for Sale in Turkiye
Explore a wide selection of under-construction apartments in Turkiye, and choose from different designs and finishes. Contact Imtilak and get the best offer.
Properties found: 138
USD

EUR

SAR

AED

KWD

OMR

QAR

BHD

JOD

DZD

YER

TRY

GBP

CHF

CAD

AUD

CNY

RUB
What Are Under-construction Apartments in Turkiye?
In Turkey, under-construction apartments refer to residential units still being constructed but not ready to occupy or move into. Buyers have the chance to invest in property that remains under development by purchasing under-construction properties before construction has been completed.
Buyers and developers both can gain from this practice. By selling apartments while the construction phase is ongoing, developers can ensure a steady cash flow to cover costs associated with construction, labor, and operating expenses as well as assess market demand and adjust plans accordingly.
Why are Under-construction Apartments In Turkiye a Good Investment?
Lower cost:
Lower Cost Properties purchased while construction is underway may have lower costs compared to units that have already been completed; investors can take advantage of reduced prices offered by developers for early buyers.
Higher Appreciation Over Time:
As construction proceeds and nears completion, property values typically appreciate. By investing in apartments still under construction, buyers could potentially reap the rewards of an increase in value when their apartment is complete.
Payment Flexibility:
Most developers offer flexible payment schedules for properties under construction. Staggered payments allow buyers to spread out the cost over an extended period. Investors looking for cash flow management benefit greatly from this flexibility.
New construction:
Apartments that are under construction typically form part of new developments and feature modern designs and amenities, including architectural trends, energy-efficient designs, and up-to-date building standards that buyers can take advantage of.
Discounts and offers:
Incentives offered to early buyers by developers often include discounts, special financing terms or promotional offers that increase investment value while giving investors favorable terms. These extra incentives could make early purchases even more enticing and increase value over time.
The Disadvantages of Buying Under-Construction Apartments:
High-Risk
Builders often miss their deadlines or go bankrupt before delivering properties, making investing in property under construction an uncertain endeavor. It is wise to research each builder thoroughly prior to investing. Researching their background and track records before investing could save both parties the risk associated with investing.
Discrepancy in Final Product
One of the main drawbacks to purchasing property under construction is not getting what was promised - inconsistencies with regard to area, layout, and amenities are common issues when buying this way.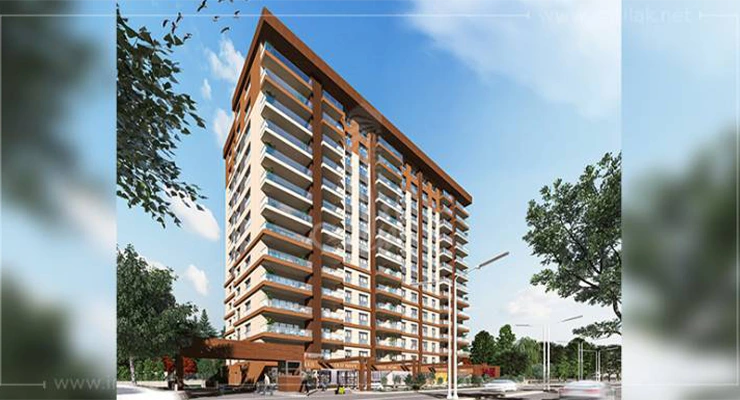 What You Should Consider Before Buying an Under-Construction Apartment in Turkiye
The registration of the property
Registration of property Property registration provides complete transparency regarding real estate agents and builders, giving buyers the power to independently verify all documentation associated with a project and avoid headaches that might arise after the sale.
Verify the Builder-buyer agreement
A builder-buyer agreement is required when investing in projects still under construction. Carefully read it over, read each term and clause thoroughly, notify you if there is an uncertain completion date, sign as soon as the builder gives an expected date of possession, make sure all facilities promised by them are listed, etc.
Check the credibility of the builder
Avoid builders involved in court cases or having received numerous consumer complaints; instead, look for reliable developers who will provide luxurious flats as soon as possible.
Changes in the building plan
Investigate whether building plans can be changed. A builder must present valid reasons for altering the layout or plan of their home under construction; two-thirds of buyers must approve of any changes as well. Only then may construction continue.
Inspect the price and payment modes
An added advantage is being able to pay in installments; usually the first 5% up front and the rest later depending on construction speed - this way you can lessen the financial strain by spreading payments out over time.
Where to Find Under-construction Apartments in Turkiye: Best Cities
Istanbul
Istanbul, Turkey's largest city and economic center, provides an abundance of real estate options. No wonder that it boasts an expansive real estate market; particularly Beylikduzu and Kadikoy areas which have witnessed extensive development.
Bodrum
Bodrum, located on the Aegean Coast, is an attractive tourist and investment destination. Renowned for its picturesque landscapes and luxurious developments, apartments under construction in Bodrum can provide modern amenities while being close to the Mediterranean Sea.
Antalya
Antalya is an increasingly popular tourist location along the Turkish Riviera, with an expanding real estate market and numerous under-construction apartments that may appeal to those wanting both beach access and cultural enrichment nearby. Notable real estate developments can be found in the Konyaalti Beach and Lara Beach areas.
Alanya
Alanya, located on Turkey's south coast, is famous for its Mediterranean climate and historical sites. Real estate investments have become popular here as under-construction developments provide modern living spaces that boast breathtaking mountain and sea views.
Edited by Imtilak Real Estate ©
Do you like this topic? You can share it with your friends now!
Istanbul Region Report


The most favorite cities for foreign investors
The nationalities that owned the most in Turkey