Get to know in detail Bagcilar district in Istanbul
Detailed information on Bagcilar in Istanbul; its most beautiful locations, and the nature of living, owning and investing in it. 2020-12-24
Last update
2021-04-09
Get to know in detail Bagcilar district in Istanbul
Get to know in detail Bagcilar district in Istanbul
We will be talking about the region of Bagcilar in Istanbul, which has many real estate projects and has a strategic geographical location on the Istanbul map.
Information on the Bagcilar district of Istanbul
Bagcilar is one of the most important residential areas, which was administratively affiliated with the municipality of Bakirkoy, on the European side of Istanbul. Then it was separated and the areas of Mahmutbey, Kirazli and Gunesli were added to it, becoming separate municipalities by Act No. 3806 of 1992.
The municipality of Bagcilar occupies a distinctive strategic location in Istanbul, located on the E80 highway, which is one of the main roads from Edirne to Ankara. Bagcilar has the advantage of being the main route to Basin Ekspres; the most popular investment area in Istanbul.
Bagcilar is a rapidly developing region of Istanbul, Europe, and according to the report based on statistics conducted by TURKSTAT in 2019, the population is 745,125, this percentage consists of 378.676 men, 50.82%, and 336.449 women, 49.18%.
Bagcilar Istanbul spans an area of approximately 22 km, consisting of many, 22 neighborhoods, the most famous of which are Gunesli, Mahmutbey, Harriet, Kamal Pasa, Kirazli and Fatih. In Bagcilar, which is one of the most important commercial and industrial centers in Istanbul, there is a great diversity of textile industries, food, metal industries, journalism, small and large workshops, and business and trade centers.
Printing and management centers and official newspapers, such as Hurriyet, Millet, Meydan, Dunya, Akit and Yeni Asia, are among the country's major press institutions in Bagcilar.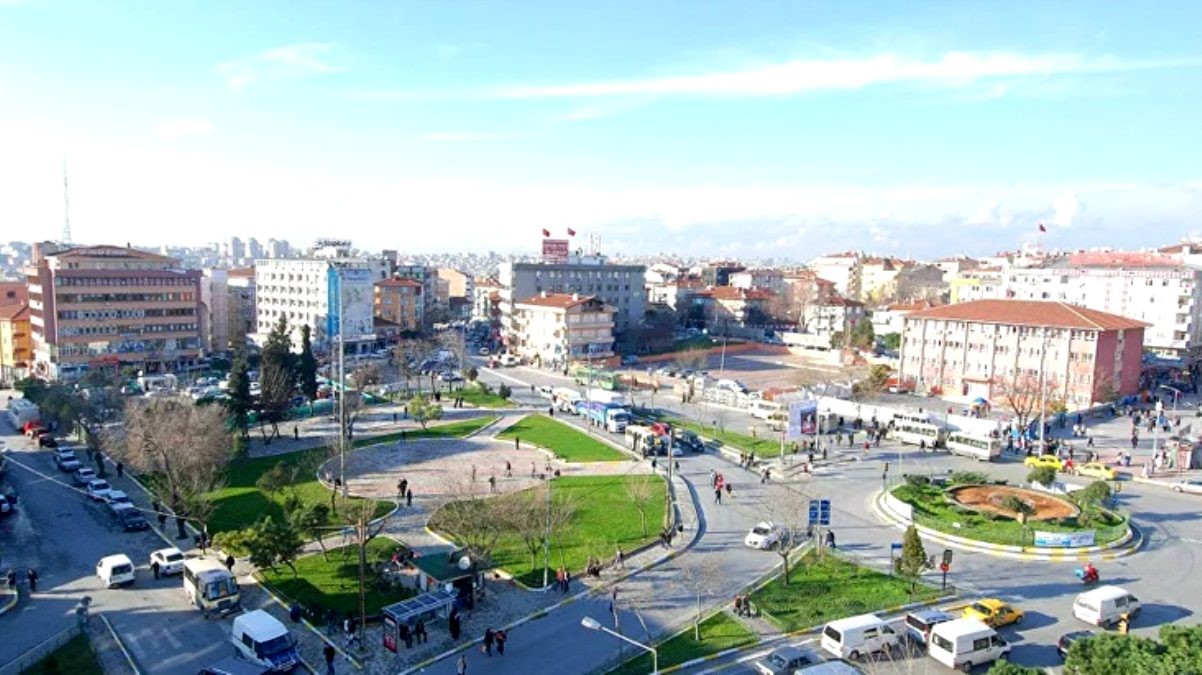 Advantages of living in Bagcilar
One of the most important advantages of living in Bagcilar is the strategic geographical location of the region, located on the road to the Basin Ekspres, which is the most active investment area in European Istanbul.
The fact that the area is at the crossroads of Main Roads 80 and E5 in Istanbul is one of the most important advantages that make housing in Bagcilar a turning point in your life. In addition, their proximity to the central areas. The many services available and means of transport are features that encourage living in Bagcilar.
For more, you can read our article on costs, advantages and disadvantages of living in Turkey.
The most beautiful places in Bagcilar Istanbul
There are many tourist sites in Bagcilar, which many locals or people from outside the country would like to visit. Some of the distinct places in this area are as follows:
Bagcilar Square is one of the tourist sites in this area, occupying an important central position in the heart of the region, and is one of the places to be visited by Bagcilar residents.
The famous park side of Bagcilar Square, one of the finest hiking and walking areas around many cafes, restaurants and shops on the right and left, is a very crowded place, especially in the evenings and on weekends.
The Mehmet Arsay Classic Car Museum is a tourist venue in Bagcilar, which has a wide range of cars that attract the attention of classical car lovers. This museum, founded by Mehmet Arsay and his wife, is located about 3 km from the center of Bagcilar district.
Yarimburgaz Cave, which has been declared a first-class archaeological natural site, since 2001, provides an opportunity for a remarkable tour of the cave's interior, located about 9 km from the center of the Bagcilar area.
Kasikci Han, dating back to the Ottoman Empire, is one of the prominent historical buildings in the Bagcilar region, where the Han was a place of residence for merchants, coming to Istanbul from around the world.
The Kasikci Fountain is located in a part of the Han, originally built as an ancient social complex, in addition to the Kasikci Fountain, which reflects Ottoman architecture. There are also various fountains from the Ottoman period such as the Huseyin Aga Fountain, the Demirli Fountain and the Bormalee Cesme in Bagcilar.
The Children's Traffic Training Course, located in the Mahmutbey area, has been developed in Bagcilar to teach children the rules of traffic. The children's traffic training trail has been built including areas like the gas station, the traffic training building, the train station, the exhibition hall and first aid training, over a very large area, and attracts special attention from children.
For children's venues, there is an indoor playground for children between the ages of 3 and 7, located in the Yavuz Selim district of Bagcilar municipality, a playground designed to impress children in the region. The closed game park can be visited on Monday and Thursday, from 9 a.m. to 4 p.m., with a game duration of 40 minutes, and an average entry fee of 2 Turkish lira.
One of the most memorable places in Bagcilar is the Ottoman Palace, which came into service in 2011, a three-story building. Reflecting the Ottoman architecture in its external appearance, the palace is located in the Garden of Ertugrul Gazi in the Inonu district of the municipality of Bagcilar and is built in a very large area. Turkish food is also served in the restaurant inside the Ottoman palace.
There are some cultural centers for Bagcilar intellectuals, such as the Mehmet Akif Ersoy Culture and Art Centre and Museum, located in the Kazem Karabekir district of Bagcilar, one of the prominent tourist and cultural places in the region. This museum, which is visited by hundreds of people during the day, houses the original works of the manuscript of Mehmet Akif Ersoy, which are on display in the museum for those who wanted to see these works. It can be entered between 09:30 and 16:15 except on Sundays and Mondays.
Among the most prominent tourist spots in the Bagcilar area, the Canakkale Victory Museum is a prominent site in the district of 15 July. This museum, which you can visit for free, has been opened in memory of the soldiers who were martyred in the Canakkale War. Some sections of the War of Independence are also presented.
One of the most important historic buildings worth watching in Bagcilar is the Tavuklu Bridge, a historic bridge made of stone cut. It was constructed with major stone works.
There is the Castna Garden, which occupies a large area in the Yavuz Selim neighborhood and can enjoy camelia, waterfalls, hiking areas and barbecues in this park. There are also free picnic opportunities for families, with hundreds of trees and seating areas in the park, which also include playgrounds and sports equipment for children.
Although there are few historic buildings and tourist spots you can find here. However, you can visit uprising malls, public parks, children's playgrounds, museums and social facilities, eight-dimensional cinema, Planetarium, culture and art centers in Bagcilar.
Schools and universities in Bagcilar Istanbul
The municipality of Bagcilar is building many schools with material potential, and there are some schools built with the contributions of benevolent businessmen, with considerable support for education.
The municipality of Bagcilar aims to provide education to students in model classes and to create appropriate opportunities for students to take advantage of technology opportunities. With the best teaching techniques offered, through the use of computers and displays per semester, and in all public and private schools.
Students make up 1/5 of the region's population, as well as the presence of many Arab and international schools in Istanbul. Education services for students in Arabic and English, such as Ambassador School, School of Knowledge and Jasmine School.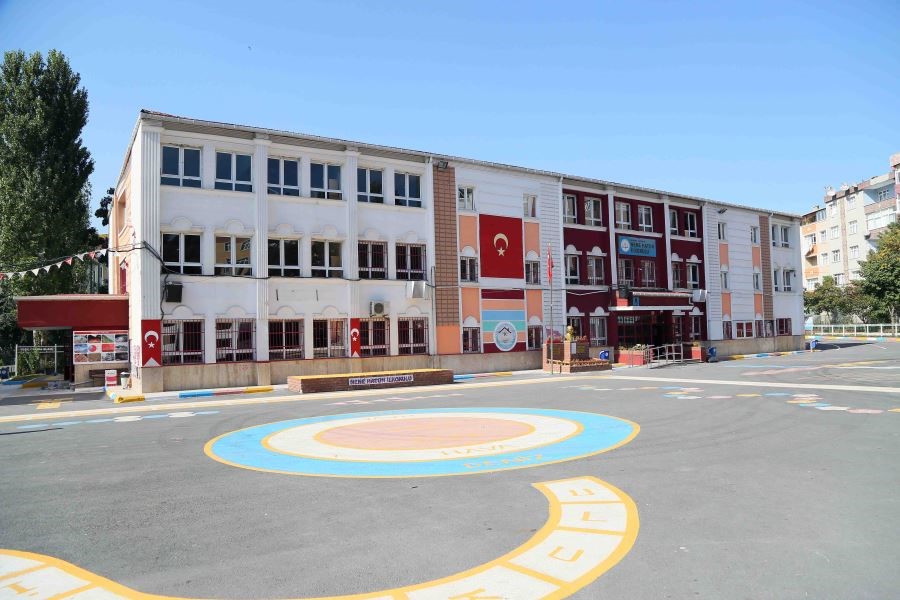 Hospitals and health services in Bagcilar
Many public and private health services and hospitals are available in Bagcilar, where there are approximately 30 health centers in various disciplines, registered in the restrictions of the Bagcilar District Health Directorate.
The main health centers include:
Bagcilar Training and Research Hospital, which has started to serve patients since 2006, serving the residents of the region, through 21 multidisciplinary rooms and three Centre group clinics.
Medipol Mega University Hospital with 470 beds, 133 ICUs and 246 patient screening rooms, the concept of superior service in these hospitals, equipped with state-of-the-art intelligent systems, is emerging.
Gunesli Medical Hospital with a strong and large staff, sophisticated medical equipment and infrastructure.
Bagcilar Midlife private Hospital operated for a total of 100 beds, including 29 adult intensive care beds, 32 neonatal incubators, and one coronary intensive care bed.
Gunesli Erdem private Hospital provides high-end service with special rooms, and prepared suites, taking into account all patient needs.
Yeni Iklim private hospital where it provides continuous 24 - hour service throughout the week. The total consists of 14 departments, 3 dispensaries, and 2 laboratories.
Dunyagoz World Eye Hospital provides full diagnostic and treatment services in all branches of the eye, drawing attention to its modern atmosphere.
Gunesli Dialysis Center Private Sun provides a safe and high-quality service, for many dialysis patients in the modern service building.
Bagcilar Hospitadent provides 24/7 service with oral diagnosis, panoramic and standard vertical X-rays, dentistry, orthopedics, gastroenterology, dental transplantation and surgery, RVG, sterilization, laser applications and general anesthesia, and operating room units.
There are also a lot of medical centers and some hospitals near the area that you can find like Basaksehir Medical City in Istanbul.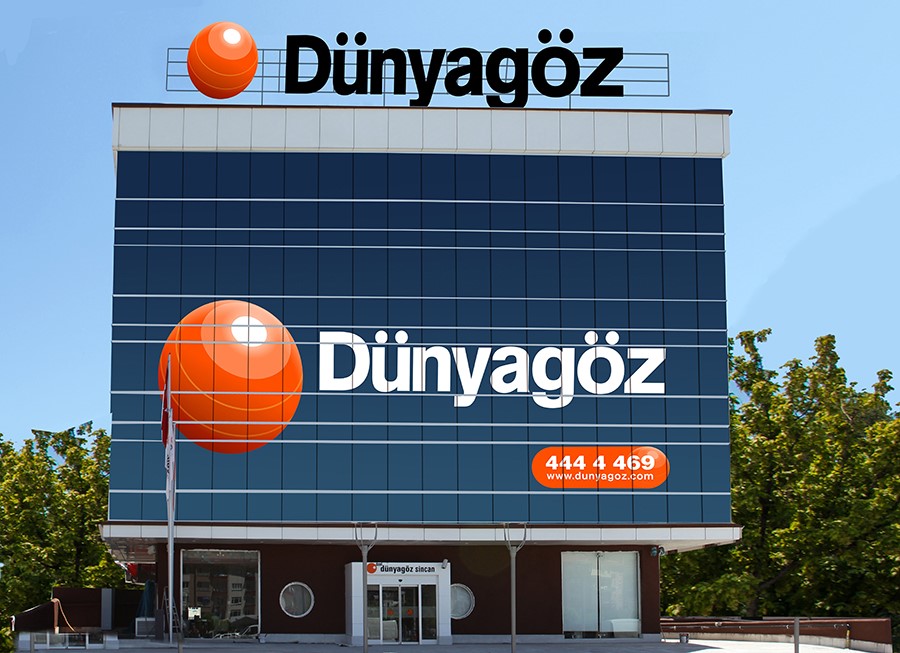 Infrastructure and transportation in Bagcilar
Bagcilar has an enormous network of commuters, which take you to where you want in Istanbul, from metro lines, tramways and public bus lines, as well as dolmus and public taxi cars.
If you want to reach the Bagcilar area of the metro, you can use the Yeni Kabi-Kerazli M1B line.
This line runs from Yenikapi through Aksaray, Bayrampasa, Kocatepe, Esenler and Bagcilar Square and provides access to Kerazlitepe.
The public bus lines through which you can reach Bagcilar are as follows:
92B, HT1, HT10, 337, HT11, 76O, 92Ş, HT12, 92T, 78, 97, 141A, 78C, 141M, 97E, 78M, 97G, 97GE, 97H, 97İM, 55Y, 79G, 143İ, 79K, MK42, 98A, 98C, 98D, 98E, 146B, 98İ, 98K, 98M, 36CY, 303B, 146M, 146T, 85T, 98Y, 31Y, 89A
One of the fastest transport options to reach Bagcilar is the T1 Tramway Line.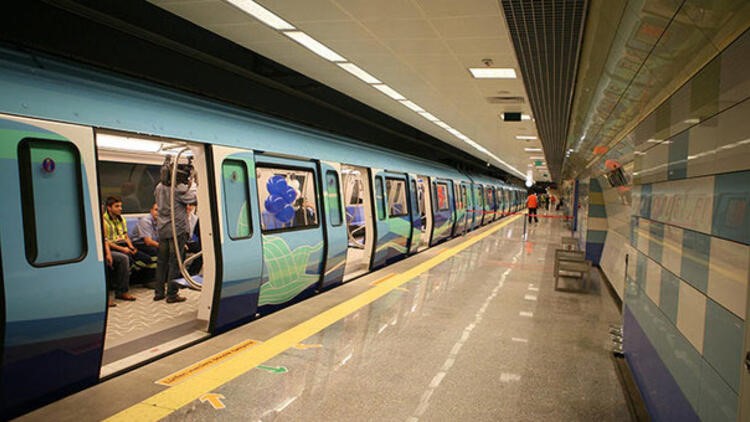 Shopping and malls in Bagcilar Istanbul
Bagcilar is one of the most important areas you can choose to shop, view tourist features at its location near downtown. There's the Gunesli shopping center in the Gunesli, one of the most prominent neighborhoods in the area, this mall allows you to access everything you might need in modern life. At the same time, you can shop from local and foreign brands with stylish and modern design, as well as sit in restaurants and cafes, and watch movies in eight-dimensional cinemas.
This movie theater is the largest movie theater, showing eight-dimensional films in Turkey. There is a  celestial sphere on the top floor of the movie theater, which offers the opportunity to see films with 3D glasses, and in an atmosphere that satisfies all senses.
The celestial sphere contributes to the education of primary and secondary school students, where pre-prepared special footage is examined. Performances are held in the 8D movie theater; Between 11:00 and 19:00 on Sunday and Monday, and between 09:00 and 21:00 on other days.
One of the most visited shopping malls at Bagcilar is the 212 Istanbul Power Outlet in Mahmutbey, which is open to visitors between 10:00 and 22:00.
In Mall 212 Istanbul Power Otlet, one of the largest shopping malls in the region, there are stores selling the most popular local and foreign brands. There are also various activities and events for children and adults, where you can go shopping, dining, cinema and various activities.
You can learn more by reading our article about Istanbul's best shopping malls.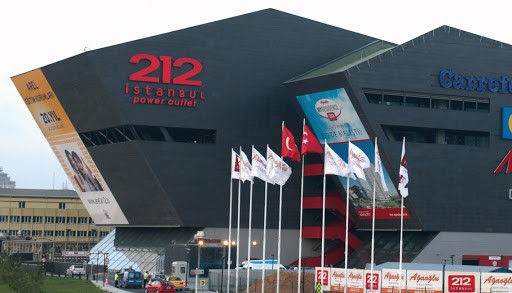 Advantages of investment in Bagcilar
Investment in the Bagcilar area is of great importance, generating a lot of profits, referring to the large number of real estate projects being set up in various parts of the region, and the existence of residential enterprises, whose owners are offered high-profit returns.
The area has high-value investment assets, for example being near the Basin Ekspres road which has a large number of important business offices. The region's location at the crossroads also makes it valuable for investors to invest in.
These reasons make Bagcilar an investment target within Istanbul properties and a gateway to real estate investment in the region.
Advantages of buying an apartment in Bagcilar Istanbul
The existence of several shopping centers, their proximity to the city center, their strategic geographical location, and the large real estate projects of many construction companies are among the most important features that encourage the purchase of an apartment in the Bagcilar area.
Peace of mind with the many services available in Bagcialar prompts investors to purchase apartments in Bagcilar. In addition, many of the apartments in Bagcialar's apartment blocks promise bright lives, as they are based on high-quality standards.
Read also the advantages of buying a property in Turkey.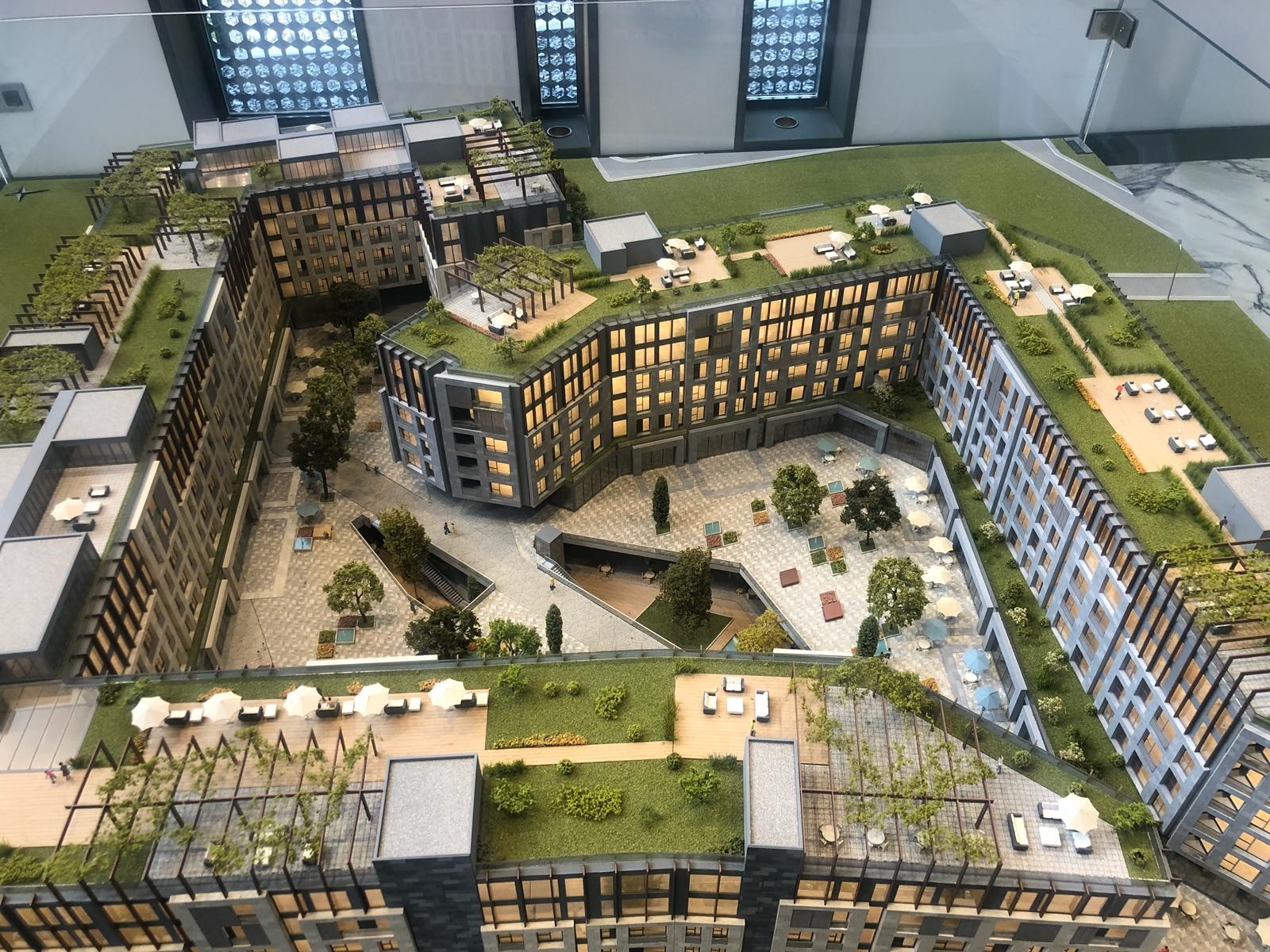 Location of Bagcilar Istanbul: Where's Bagcilar?
Bagcilar is located on the European side of Istanbul at the crossroads of the E- 5 highway and the TEM highway. It is bordered by Bahcelievler to the south and is close to Kucukcekmece to the west. The Basaksehir region stands out to the northwest, it overlooks Gungoren from its eastern border and the Esenler region from its northern border.
When looking at the Bagcilar, Istanbul, location on the Turkish map, we see that there is no sea coast in this area. It, therefore, extends over a flat and ripple hill due to climate erosion and is between 50 and 130 meters above sea level.
For more information, you can read our article about the best areas to live in Istanbul.
How far is Bagcilar from Taksim?
The distance between Bagcilar and Taksim is estimated at approximately 14 km, where it can reach from Bagcilar to Taksim via private car, by going through the E80 in about a quarter of an hour.
Going through public buses can last more than half an hour, riding through public bus 89C or T89.
The time can also be shortened by going across the subway line from Bagcilar Square and going down at Yenikapi Station, taking another line from the metro, to get you to a division.
Edited by Imtilak Real Estate
Did you like this topic? You can share it with your friends now.