Comprehensive Information about Bebek in Istanbul
All you need to know about Bebek; its location, the most beautiful places, living, and investment and ownership features 2021-01-08
Last update
2022-05-11
Comprehensive Information about Bebek in Istanbul
Information about Bebek in Istanbul
Bebek on the European side of Istanbul has many attributes; the rich and celebrity district, as Istanbul people like to call it. The district's geography tells stories about it; Bebek is the crossroad for history, nature, and entertainment. Bebek has stunning views on the Bosphorus coast that link the Marmara and Black Seas. The daily ship traffic adds charming and rare beauty for visitors.
Where is Bebek located?
Allah has bestowed Istanbul a remarkable beauty having the Bosphorus, which split Istanbul into two parts; European and Asian. Bebek is located on the European side of Istanbul, particularly near Fatih Sultan Mehmet Bridge; passing-by cars view over the bridge is an excellent chance for taking pictures, mainly at night when lights are on. Bebek is administratively under Besiktas Municipality, one of Istanbul's most tourist attractions. Bebek is 21 km away from Taksim Square, 50 km from Sabiha Gokcen Airport, and 38 km from New Istanbul Airport.
Advantages of accommodation in Bebek
Bebek's natural beauty has become a destination for Istanbul's inhabitants, other cities, or tourists as it is known for gardens, mainly the Emirgan Tulip Gardens, where trees' greenness meets with water blueness.
You might like to read about important information on Turkey
Apart from Bebek's natural beauty, the Asian side view from Bebek is an additional beauty, having attractive beauty at day and exceptional charm at night.
Comfort, relaxation, and lively family and friends meeting seekers would choose Bebek a permanent residence as lovers gather in Bebek's cafes and restaurants to have breakfast on holidays and at weekends, enjoying the stunning Bosphorus view.
What makes Bebek unique is that many Turkish celebrities chose to live in Bebek's apartments, villas, and houses overlooking the Bosphorus. You could be there and meet a star and take some pictures with them. Art journalists keep coming to Bebek to take photos or videos of celebrities while moving around.
Bebek's featured coast is the right address for sports such as walking, bike riding, and running. Apart from being a place for commemorating memories, you might meet brides taking wedding photos.
The best places in Bebek Istanbul
Bebek Coast
The beauty and glamour of the Bebek coast are irresistible; it is called the luxury coast. The mixture of sea, boats, yachts, and buildings makes a magnificent painting, giving positive energy for a better sense of relaxation and comfort, mainly at night when lights reflect on seawater. Not to mention, cafes and restaurants coast serving all kinds of eastern, western, and Turkish cuisine.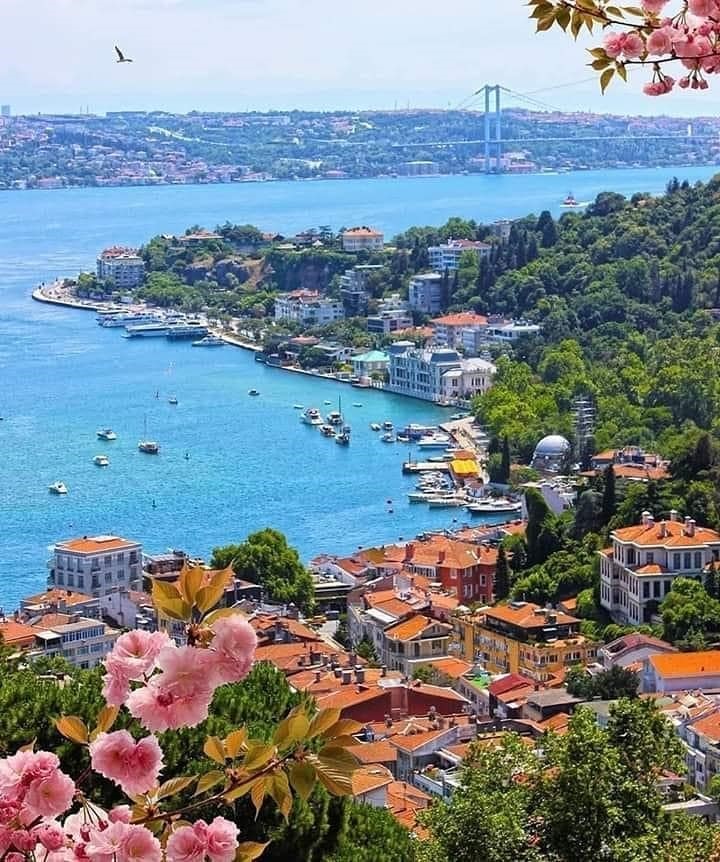 Asiyan Museum
The museum used to be Tevfik Fikret's house, a Turkish poet. The building is made up of three floors, where the poet lived from 1906 – 1915 AD. It was transformed into a museum in 1945 AD, named "the new literature museum." If literature fans visit the museum, they will explore the greatest contemporary literature writers' biographies and their works in Asia and the world.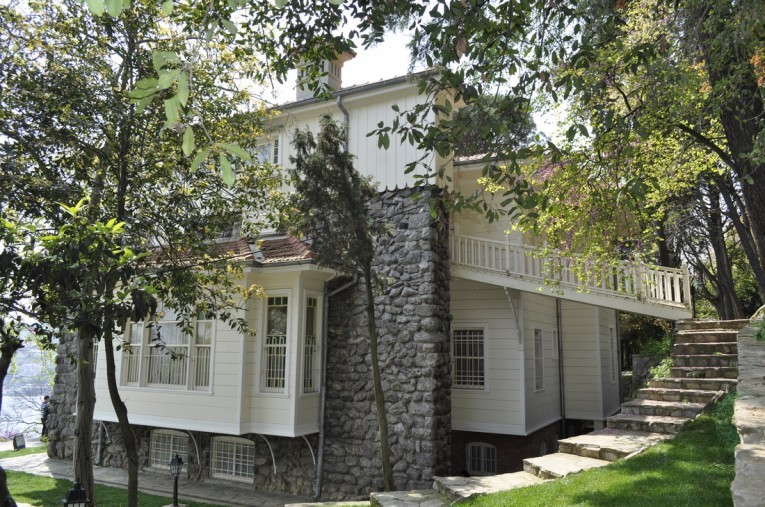 Bebek Park
Bebek park has a stunning view of the Bosphorus. The park's total area is 16.000 m². It is one of the entertainment and tourist attractions, quiet and ideal for family and children, giving visitors a sense of relaxation. The park is full of various plants, trees, and flowers. Not to mention playgrounds, cafes, restaurants, and shops selling souvenirs.
For more, you can explore Istanbul's most beautiful parks.
Bebek High-class Restaurants
Bebek has a wide variety of restaurants and cafes overlooking the coast, serving the most delicious traditional Turkish and western food, where you can try seafood and numerous fish species.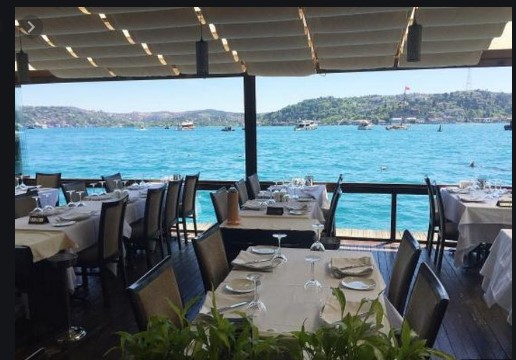 Ayazma Park
If you are a fan of picnics with family and children and walking in the open fresh air, you must be one of Ayzma park's visitors. The park has walking tracks through plants and vast green spaces, not to mention children's playgrounds.
Universities and Schools in Bebek
Bebek has a wide variety of education centers: schools, institutions, and universities. There are public and private schools, including all education levels. Here is a list of the most important universities:
Bogazici University
Bogazici University, "the Bosphorus University," was established in 1971, one of Istanbul's most prominent universities. The university's learning language is English for all specializations. It has a remarkable impact on updating political, social, economic, and scientific thoughts in Turkey. It was the preferable university for outstanding students in the 2006, 2007, and 2009 academic years as it topped the list of the preferable universities in Turkey.
Bahcesehir Private University
It was founded in 1998, one of the most prominent universities in Turkey. The university is preferable by 45-country students worldwide. It has many branches worldwide in (Washington) the USA, (Berlin) Germany, (Toronto) Canada, Georgia, Azerbaijan, China, Italy, and North Cyprus Turkey. The university is planning to be one of the best 500 universities worldwide in 2023, with an ambitious logo, "the World's University in the Heart of Istanbul."
Bebek's Infrastructure
Bebek's municipality devotes efforts to keep Bebek's neighborhoods, coast, and natural beauty lively, making it a featured destination. Bebek has convenient transport lines; it can be accessed from Fatih and Aksaray by tramway or Taksim by metro and bus. Not to mention, there is a wide variety of public and private hospitals, parks, entertainment facilities, markets, restaurants, and luxury hotels.
Bebek Markets
Due to Bebek's charming natural beauty, inhabitants, and visitors, it became the right place to hold the most popular Turkish fashion houses, selling the trendiest international clothes. In Bebek's street, you can find the most prominent shopping centers, luxury shops for international brand-new fashion trademarks. Not to mention, there is a wide variety of souvenirs, jewelry, perfumes, and accessories.
Investment Features in Bebek
Bebek district's charming views on the Bosphorus and the luxury villas and palaces made it a destination for the rich for investment and ownership. It is the right place for spending holidays and accommodation preferred by high-income people as Bebek has apartments for business stakeholders, where authenticity and modernity combine.
Explore Imtilak's best offers within apartments for sale in Istanbul overlooking the sea. For more information, you need to contact us for more additional details.
It must be noted that the investment citizenship program in Turkey has the best offers for Turkish citizenship by real state ownership. Investors can obtain the Turkish passport within three months for investing $250.000. Moreover, the owner can invest the property in renting or reselling after three years.
Features of Purchasing an Apartments in Bebek
Bebek's location on the Bosphorus coast gives it an ideal atmosphere for enjoying a high-class lifestyle, mainly in the luxury apartments overlooking a private port pavement. 
Demand for purchasing apartments in Bebek increases as it is ideal for investment, mainly real estate investment. Property is a chance for achieving rent returns, as Bebek has witnessed a price leap over the past years. Bebek is the preferable district by the rich and celebrity, an integrated place for a high-class lifestyle, where you can enjoy sightseeing, lively streets, picnics, restaurants, and cafes overlooking the sea. Besides, it is close to Istanbul's prominent places, such as Taksim Square, a 20–30-minute distance by car. 
Important articles:
Edited by Imtilak Real Estate
Did you like our topic? You can share it with your friends.