A detailed guide on buying a property in Ankara in 2023
Are you considering buying a property in Ankara? Find out about the best Ankara properties for investment and the best areas to own, and also read about the step-by-step buying procedures. Is Ankara considered one of the Turkish cities suitable for the residence of foreigners? What about owning real estate in Ankara and what are the most important areas suitable for buying?
A real estate tour of the Turkish capital Ankara, outlined through the following lines, publicly answers the most important axes and questions from those seeking opportunities to buy a property in Ankara.
What real estate can a foreigner own in Ankara?
1. Apartments
Buying an apartment in Ankara in one of its modern residential complexes with modern services, will give you and your family the opportunity to experience accommodation within housing styles with international specifications.
The capital, Ankara, is full of integrated complexes of the type (compounds), which have become today one of the finest housing styles in the world, with its diversity of facilities and richness of services with a high level of security.
Ankara real estate provides housing options at prices that are 40-45 percent lower than their counterparts in Istanbul, which is only a clear indication of the differential prices between the two cities.
The company also covers the most important residential complex projects in Ankara, providing the best price offers and the finest services.
Read more: Real Estate Prices In Ankara, Turkey In 2022
2. Villas
Following the prices of apartments, the prices of other real estate items such as villas, shops, land are considered acceptable when compared to Istanbul.
Undoubtedly, buying villas in Ankara usually differs in prices according to the different regions and the development of services and annexes.
3. Lands
In an ever-expanding central city, the idea of ​​buying land in Ankara may be a valid investment option, provided that its options are studied, as the quality of the location and the thorough study of the project to be implemented have the real and final decision in making the profit equation.
The idea of ​​buying agricultural land in Ankara and benefiting from its yield, or building on land designated for reconstruction, may be a good profitable thing in the medium and long term.
Advantages of buying a property in Ankara
The importance of real estate ownership in Ankara, regardless of the city's political value as the country's capital, little is known about the quality of its real estate types, which are in fact commensurate with its competitive price for the city of Istanbul with the largest population density.
Ankara has a great urban organization, and a development in its infrastructure that is reflected in its elegant civilized identity.
That is why we can say briefly: if you are looking for the luxury of living in the major Turkish cities, your options in Ankara will undoubtedly meet your request with its suitable standards and prices.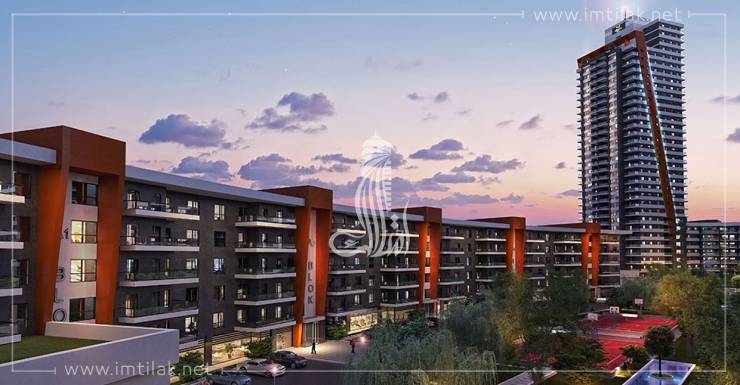 1. The best areas of Ankara to buy a property
The investment desire and the pursuit of profit from acquiring a property prompts us first to think about areas that are now experiencing a real estate boom, or are soon expected to turn into a modern urban development zone. There are often promising investment opportunities that meet with near profits. Therefore, one of the most important of these areas is to name but a few:
Çankaya: It is a large area that includes central parts of the Turkish capital, Ankara, on its southern side, and large parts of it are witnessing a major urban boom.
Gölbaşı: In the south of the capital, Ankara, and next to Lake Mogan, which is one of the important renewable and urban areas in the city.
Mamak: It is one of the modern and spacious municipalities, located east of the city of Ankara, and it has a good range of major construction projects.
Yenimahalle: Its name means the new area, in which many large commercial complexes and recreational parks are based, in addition to its modern infrastructure.
Read also: A Detailed Guide On Living In Ankara, Its Advantages And Costs 2022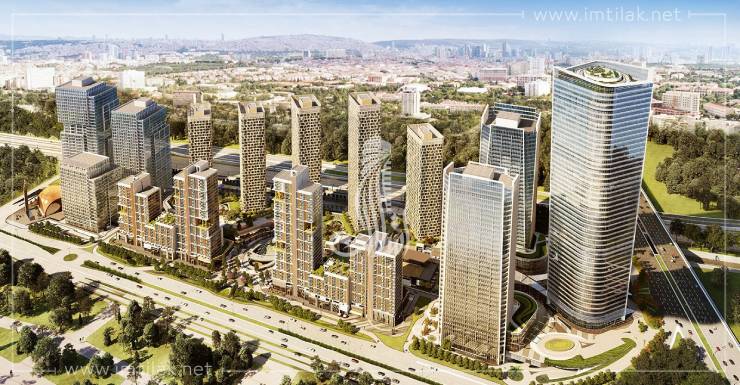 2. Steps to buy a property in Ankara
First, it is necessary to determine your priorities in terms of space, the number of rooms, the required services, and the facilities you need, and determine your budget, then search for a trusted real estate consultant with high experience, and make sure of the positive experiences of others with him.
Imtilak Real Estate company provides its services for real estate ownership in a seamless manner and integrated services, combined with great experience in the real estate sector in both its logistical and legal aspects, to make the process and steps of ownership smooth and easy.
Imtilak Real Estate company tips for those wishing to buy real estate in Ankara
Find the property closest to public services and vital areas of the city.
Public transportation and ease of movement in the city are an important pillar of the right choice, as the requirements of your daily life may not be provided by any choice, and your family members will not spend all their time at home.
Let it be your priority for modern residential complexes that provide recreational and service facilities.
Make sure to invest in new properties with desirable locations, as they are easier to sell when you want to sell them and more profitable.
Hire a trusted real estate advisor who understands your needs, with experience in the country's laws.
Imtilak Real Estate company services for those wishing to buy a property in Ankara
Imtilak Real Estate, through its strong presence in Ankara as part of its expansion plan in the most important Turkish cities, was able to attract the most important investment opportunities and luxury ownership offers in the city's most important projects, at the most appropriate price and the best service.
Imtilak Real Estate meets your ambition to own property in Ankara, Turkey, within a wide range of services that guarantee you the best price, in the most important residential complexes that satisfy you, and with completely free services that include all stages of ownership with high professionalism, which are divided into two types:
Pre-sale services, including:
Reception from the airport to the residence place
Hosting services
Real estate consultancy
Extensive real estate tours.
After-sale services, including:
Organizing real estate purchases and brokerage.
Receiving the property and verifying its conformity with the signed contract.
Getting the real estate residence permit, and following up the files of applicants for Turkish citizenship.
Open a bank account.
Preparing the property for use (decoration, furniture, modifications...).
Real estate management: by renting or reselling it, and following up on taxes, fees and bills.
In addition to other services that rarely meet in one place, with more than 10 years of experience, and a team of more than 500 people who are ready to provide the best service.
Edited by: Imtilak Real Estate ©
Did you like this topic? You can share it with your friends now.