Details About Investment in Istanbul
The investment in Istanbul is a window that looks forward to a broad future. Many investors have done several investments in Istanbul. They have achieved high profits and their business has doubled in Turkey many times. 2017-01-17
Last update
2022-07-01
Details About Investment in Istanbul
The investment in Istanbul is a window that looks forward to a broad future. Many investors have done several investments in Istanbul. They have achieved high profits and their business has doubled in Turkey many times. This has led to the emergence of new great investors from Turkey and into international fields.


What are the Most Reasons to Invest in Istanbul?
1. The Tourism and Economic Superiority in Istanbul
Istanbul is one of Europe's largest urban communities with a population of 16 million. According to a survey by Euromonitor International, where the total number of tourists who visited Turkey about 46 million tourists in 2018, while in Turkey, Istanbul is the first place of course in this area.
The city is administratively divided into 39 municipalities, of which 27 are the central city, all known as Greater Istanbul and managed by the Greater Istanbul Municipality.
Total area of Istanbul
| | |
| --- | --- |
| Total area of Istanbul | 5,461 km 2 |
| Land area | 5,343 km 2 |
| Central City Area | 1,830 km 2 |
Economically, Istanbul is the largest industrial center in Turkey. It contributes to the highest growth rates in the country, including:
| | |
| --- | --- |
| The employment rate in Istanbul | 20% |
| Percentage of industrial production | 38% |
| Percentage of exports | 55% |
A recent report by the American Insider-Monki ranked Istanbul among the cities favored by billionaires in terms of the number of rich people living there.
2. The Modern Integrated Infrastructure
One of the most important signs of successful investment is to be based on a safe and motivating investment environment, as for advanced infrastructure, it must be the foundation that truly supports your investment so that the probability of success of investment as the infrastructure is more solid and evolving and meet the requirements of the times which is achieved through investment in Istanbul, including: The allocation of industrial cities in Istanbul, free trade zones, as well as roads and bridges, variety of means of transport, shipping and unloading, water and sewage resources, electrical networks and communications of all kinds ...
No less important is the provision of an easy and decisive legislative and economic structure that is equal to both local and foreign investors. Istanbul is one of the easiest cities in the world to launch your business legally in just a few days!
The real Renaissance witnessed in Istanbul in the last period at the level of infrastructure is able to place the city in the ranks of the most attractive cities of investment powers globally...
The Major Succesful Infrastructure Projects in Istanbul
18 new metro lines.
The Eurasia Tunnel connects the two parts of the city of Istanbul via a road down the bottom of the Bosphorus.
3. More Reasons to Help You Invest in Istanbul
High population density in the city.
One of the most attractive cities for tourists in the world.
Multiple types of investment in the city: real estate, commercial, tourist, industrial ...
Urban transformation projects continue by leaps and bounds.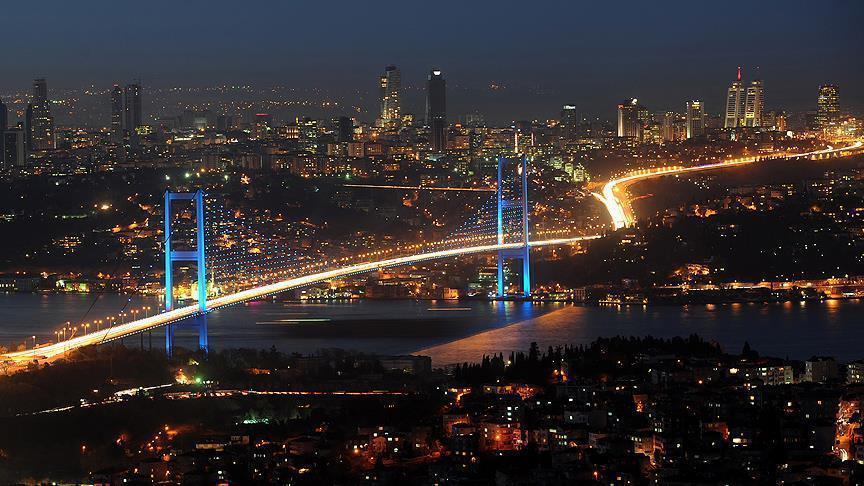 The Most Ideal Sectors to Invest in Istanbul
In addition to the availability of a strong and integrated infrastructure, the investor in Istanbul benefits from many of the unique advantages of the city, and perhaps the most important is the abundance of investment options in various sectors.
Where the investment options of economic feasibility for those wishing to invest in Istanbul, and we review some of these options:
Industrial Investment in Istanbul.
Agricultural and food investment in Istanbul.
Investment in service sectors in Istanbul.
Real estate investment in Istanbul.
1. Industrial Investment in Istanbul
Turkey is a member of the G20 industrial nations, which account for two-thirds of world trade, more than 90% of the world's crude, and has become a reliable source of high-quality consumer goods and is now Europe's largest producer of televisions and light commercial vehicles.
There is no doubt that Istanbul occupies an advanced position among the Turkish cities in the field of industry in general, where it embraces several industrial zones, for example, the Dudullu industrial area in the huge Umraniye neighborhood in the Asian side of the city, which is active in the following industrial areas:
Iron, steel and metal industries.
Chemical industries.
Manufacturing all types of auto parts.
Manufacture of machinery.
Manufacture of iron and plastic molds.
Food industry of all kinds.
Building materials industry.
Manufacture of furniture of all kinds.
Electrical and Electronics Industries.
Manufacture of water purification materials.
Textiles and garments.
2. Agricultural and Food Investment in Istanbul
The climatic regions of Turkey are varied and agricultural crops are distributed from fruits and vegetables accordingly. Istanbul annually hosts the Turkish-Arab Economic Cooperation Summit for Food and Agriculture and turabexpo Hotel facilities in order to exchange experiences and support investment in this vital economic aspect.
3. Other Types of Investment in Istanbul
Public commerce.
Health care and medicines.
Communication and Informatics.
Advertising design and publications.
Financial Services.
Education in different stages.
Precious metals and jewelry.
Advanced technology.
4. Real estate Investment in Istanbul- Property Investment
Real estate investment in Istanbul is one of the most important types of investment in Istanbul. Real estate sales have recently made good profits even during the recent crisis in the Turkish lira. The opportunity was good for many investors to strengthen their investments and enter into new deals at unprecedented prices when compared to real estate prices in US dollars or the Saudi riyal as an example.
Where there was a golden opportunity to invest in hotel properties. The option of investing in shops for sale in Istanbul was a highly reliable option for foreign investors, especially for their keen interest in achieving profitable returns through leasing or even resale.
There are also malls in Istanbul, where commercial activity is most active than in residential activity and is also an ideal choice for those looking for a professional office environment.  
However, when searching for agricultural land in Istanbul, you must be careful and patient to launch your new agricultural project.
As for the reasons for the preference of the Istanbul investment areas to others, it is known that real estate investment in Istanbul has seen qualitative leaps that tempt Istanbul properties over others, and This may in part be due to the extension of the city on a very large area between two continents, where the best real estate investment areas in Istanbul.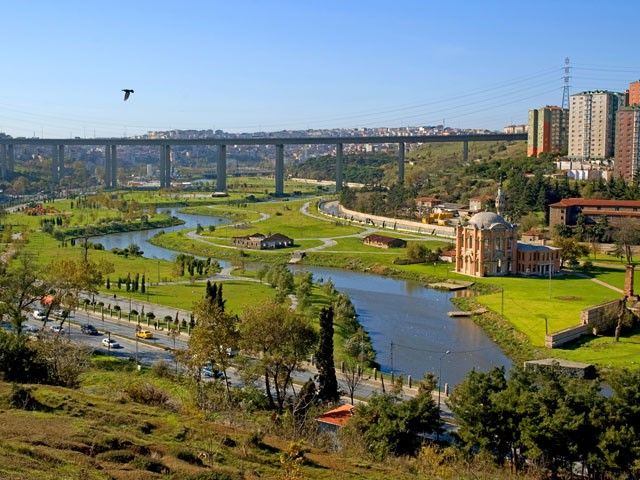 Given the wide range of real estate investment options in Istanbul, It is common to encounter many of the ads of apartments for sale in Istanbul here and there, but it is not wise to rush to make a purchase decision only after consulting the experts and expertise in this area, especially in light of the uneven house prices in Istanbul! Not to mention the abundance and variety of options.
Key Factors for Apartments Prices Value
1- Location Within Istanbul
First of all, investors are interested in the location of the property and are looking for the best places for real estate investment in Istanbul. For example, if the location is close or far to the Istanbul European Center, or the historical areas, the sea views and the adjacent areas of the mega projects, which plays a key role in determining the value of the apartment to be evaluated.
2- The Proximity of Apartment to Public Transportation
Despite the steady growth of Istanbul's public transport network, apartment prices continue to rise and fall as they approach or stay away from public transport stations of all kinds: Metro, Metropolis, Tramway...
3- Proximity to Vital Projects
Apartments' prices in Istanbul is greatly affected by its location for major infrastructure projects, such as the new Istanbul airport, the Bosphorus Bridge, and the Istanbul Canal project.
4- The Distance from Malls and Entertainment Centers
Plays a prominent role in determining the value of the apartment in view of the importance of Istanbul's malls in this city of tourist nature, and one of the most important Istanbul Malls:
Edited by: Imtilak Real Estate
Sources: Wikipedia + TurkPress + Mawdoo3 + Dudullu Industrial zone in Istanbul + Euromonitor International + Turabexpo