Information about Arab ownership in Turkey and its impact on the Turkish economy
Arab demand has increased over the last decade to invest in Turkey, and the number of Arab properties has doubled in recent times Arab demand has increased over the last decade to invest in Turkey, and the number of Arab properties has doubled in recent times, especially after the economic renaissance witnessed by the country and its political and regional stability and rapid development in its infrastructure with the natural environment and moderate climate.
Arabs of their multiple nationalities had a great share in the real estate of Turkey and its houses, and the decision to grant Turkish citizenship in return for real estate investment worth 250 thousand US dollars has had a great impact to the increase the demand for real estate in Turkey.
Arabs Real Estate Investment in Turkey- Impact on Economy
Turkey's policy of real estate began in 2002 with the ruling Justice and Development Party (AKP) ruling in Turkey, where laws that attract real estate investment have been scaled up, where the purchases of foreigners of real estate have been restricted to limited areas, with the requirement of "reciprocity" of each country.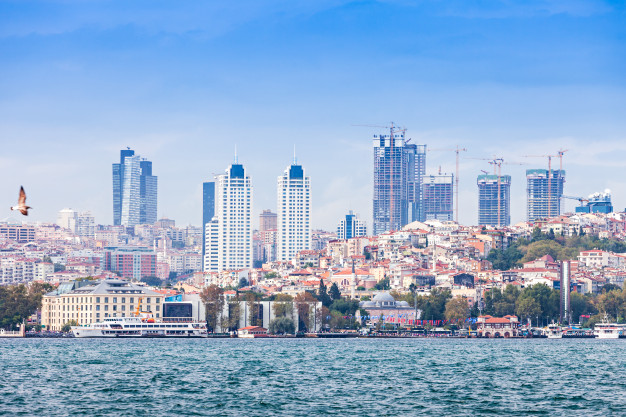 In 2005, foreigners were allowed to own on any spot on Turkish soil, and the "reciprocity" clause remained in force.
In 2012, the Turkish government made amendments to the property law with regard to foreigners, eliminating the requirement of "reciprocity" in order to attract more foreign investment, which was a radical change in Turkish law. As a result, citizens of 183 countries were allowed to buy real estate in Turkey, allowing Arab citizens to own property after being banned from the principle of "reciprocity".
Day after day, Gulf Arab investors' investments in Turkey nearly doubled after 2012, with Saudi Arabia ranked first among Gulf Arab investors by 48%.
By the beginning of 2013, approximately 2,700 properties were bought by Arab citizens, equivalent to 10% of the total sale of Turkish real estate.
At "Emlak" exhibition for Property Developers, held in Istanbul in 2013, and the Cityscape World Expo in Dubai in 2015, the Arab presence and the demand for real estate in Turkey were clear.
As well as in 2014 Gulf investors spent about $ 4.3 billion in Turkish real estate. In 2015, real estate sales rose, and property purchases by Arabs increased by nearly a quarter.
In the first nine months of 2016, Iraq ranked first among the top ten foreign investors in the real estate of Turkey, Saudi Arabia ranked third, Kuwait was ranked fourth, Qatar seventh, and Bahrain tenth.
The latest statistics show that Iraqis topped the real estate scene. In April of this year, 2019, about 533 houses were sold to Iraqi citizens. Saudis came in third place with 395 houses, followed by Kuwaitis with 202 homes.
The Turkish real estate sector continues to record sales after the decision to grant Turkish nationality to a buyer of a property worth $ 250,000, where Arab investors have acquired the largest share of property purchases among foreigners in Turkey, with expectations of continuing this pace of growth and demand.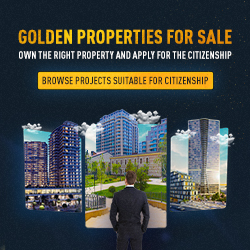 Why Do Arab Investors Prefer Property Investment in Turkey?
There were many reasons that played an important role to make Arabs prefer to buy or invest in real estate in Turkey, Therefore, They were, in general, influential elements in the Turkish economy.
Turkish real estate prices have fallen in comparison to Europe and America, despite successive price hikes over the past few years, especially in major cities such as Istanbul, Antalya, Bursa, and Yalova.
Real estate prices rose by 19% in 2014, while house prices in Istanbul rose by 25% in 2015, and house sales increased since the Great Depression in 2008, with sales reaching 427,000 homes only to exceed one million homes in 2016, prompting a number of investors to turn to property investment in Turkey.
A number of promising investments in Turkey, such as the new Istanbul airport, the Istanbul II canal and several projects that will boost the Turkish economy have been an additional boost to investment in general.
The relatively close geographical location to the Arab world and the distinctive tourist location played a prominent role in the Arab turn to Turkey and their real estate investments.
Turkey has a social environment very close to the Arab model, where most Turkish people are Muslims, and carry oriental customs and traditions, even Turkish food is familiar to the Arabs, and thus, there are cultural elements and values that unite Arabs and Turks.
Turkey has become a major Arab community, and some language schools have begun to teach Arabic to the Turks, with a clear interest by the state in this language. Turkish language schools have increased in the Arab world, and Arab schools have spread throughout Turkey and in major cities. Turkey has become one of the most convenient destinations for Arabs outside the Arab world. In addition, Turkish universities are of high quality and relatively low cost.
The Turkish government has passed laws allowing the granting of Turkish citizenship to foreign investors who invest in real estate with a capital of at least US $ 250,000, increasing the demand of a large group of Arab investors to Turkey.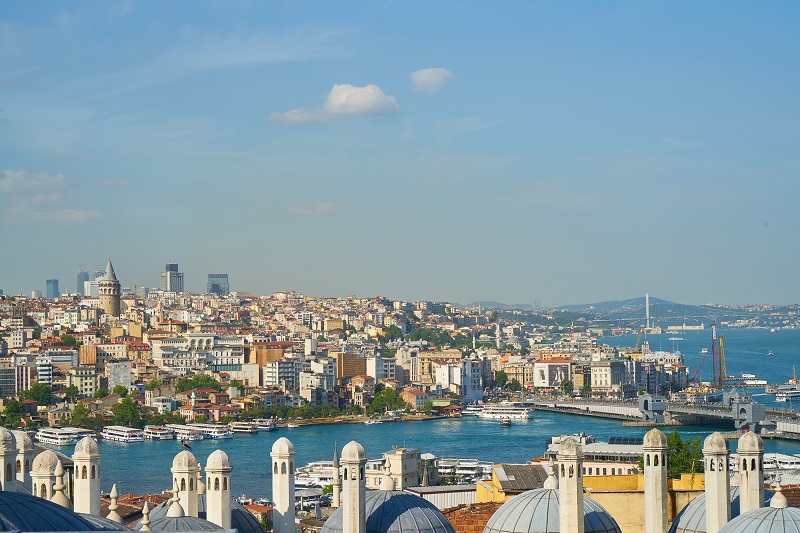 Top Vital Districts for Arab Investors in Turkey
The number of Arab-owned properties in Turkey has doubled in recent years, especially from the Gulf Arab states, and Iraqi purchases have recently increased dramatically, leading to the list of real estate investing in Turkey.
Arabs' estates are distributed in many parts of Turkey. We have published accurate statistics in more than one article, but Istanbul has been the most active real estate sector in Turkey. According to the Turkish statistical agency Turkstat, Istanbul is at the top of the list of attractive Turkish cities for Arab investments.
Arab rich people often prefer the classy areas surrounding the Bosphorus, such as Kandilli and Bebek, and others find their homes in large houses or villas near Sapanca Lake to the east of Istanbul.
Some areas of Istanbul have recently enjoyed a strong Arab presence, such as the modern Basaksehir district, Bahcesehir, Esenyurt, Fatih and other areas within Istanbul.
The city of Trabzon has also had a great deal of investment in the real estate of the Arabs with its beautiful nature on the shores of the Black Sea, and the historic city of Bursa, which is relatively close to the city of Istanbul, a remarkable Arab investment.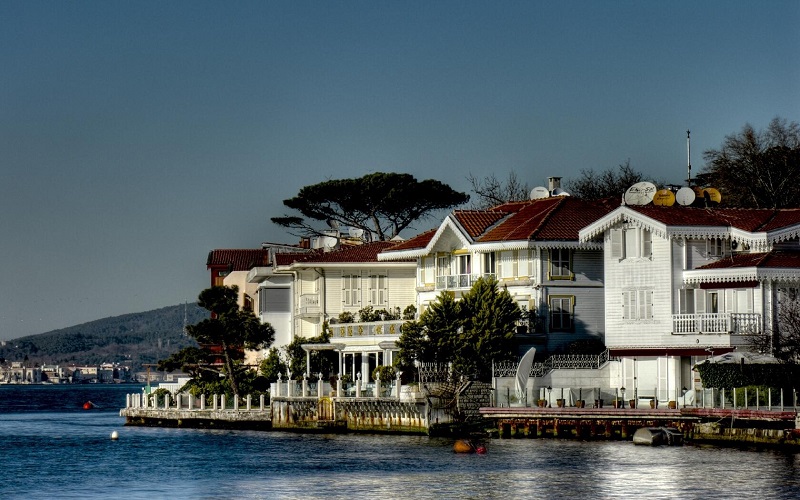 In conclusion, Turkey has been able to successfully attract Arab investments into the real estate sector, while Arab investors have secured a foothold on Turkish territory in a booming investment environment.
Imtilak Real Estate has always been associated with this investment boom through its services spanning hundreds of real estate projects, the expertise of its large staff in the Turkish real estate market, its advanced real estate consultancy services and real estate tours that start from the airport to the property and extend its services to some after sale services.
Edited by: Imtilak Real Estate ©
Did you like our topic? You can share it with your friends now!