Trabzon, Turkey: An Attractive Destination for Arab Investors
Trabzon attracts tourists, especially Arab citizens, who have loved this city. This city in the east of the Black Sea is attracting more and more tourists and investors throughout the year 2019-05-23
Last update
2022-08-10
Trabzon, Turkey: An Attractive Destination for Arab Investors
Trabzon attracts tourists, especially Arab citizens, who have loved this city. This city in the east of the Black Sea is attracting more and more tourists and investors throughout the year.
With the increasing turnout from Arab investors for this region, it was normal to monitor the impact of this turnout reflected on the real estate market and other living facilities there clearly and unmistakably.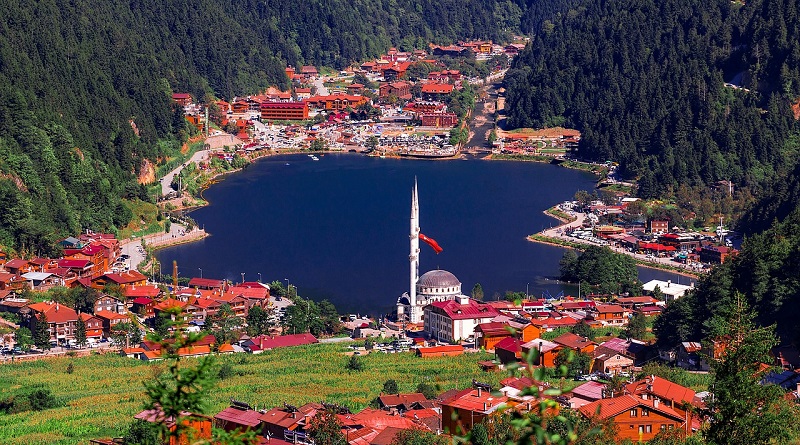 Trabzon tops the best foreign investment options for real estate
Until the end of 2013, the city of Trabzon was not a choice for foreign investors in Turkey, but as of the beginning of 2014, Trabzon real estate market rose significantly, with the number of tourists and investors increasing, particularly among Arab investors.
"Arab investors from Saudi Arabia, the United Arab Emirates, Kuwait, Egypt, Jordan, and Qatar prefer to invest in Istanbul, Bursa, Ankara, Yalova, Mersin, Sakarya, Samsun, Mugla And Eastern Black Sea regions for their real estate investments," said Ozdel Shaheen, deputy director of consulting at EVA Real Estate Appraisal.
"The state of Trabzon has topped the list of favorite cities for real estate investment for foreigners in the past five years," she said "Trabzon is the first place, Rize, Artvin, and Urdu are among the cities frequented by Arabs in large numbers. Among the most important reasons why the Arabs prefer it: its temperate climate, natural characteristics, and its charming greenery. The price of its properties is relatively low compared to Istanbul and Antalya, and the airport in Trabzon is one of the most important factors for investors.
"Today, Trabzon is one of the first-tier cities in the real estate sales of foreigners. In 2013, Trabzon was not listed as Turkey's top ten best-selling real estate, but it entered the list in 2014, ranking tenth, to the eighth place in 2015, and ranked sixth in 2016, the fifth in 2017, and the seventh in 2018. A large part of the sales of Trabzon real estate was for the citizens of the Gulf countries, and in recent years has had a significant impact on real estate prices And related tourism, restaurants and other sectors" Shaheen said.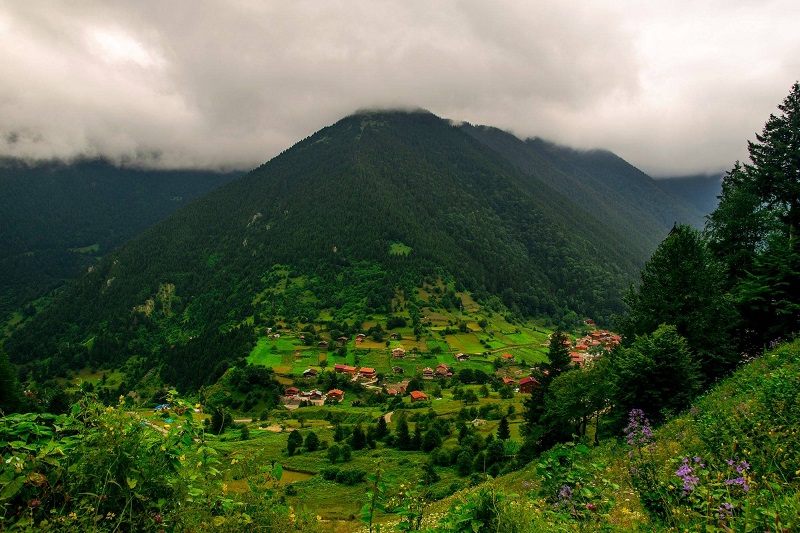 Why Trabzon?
Talking about factors makes Arab investors prefer Trabzon, Shaheen stressed that the temperate climate of the region, in addition to its location in within nature, combines the color of green forests with the glowing lakes and flowing rivers, in a beautiful natural plateau that may have no parallel in their country. In addition to acceptable property prices, In Istanbul, Antalya and other vital cities, as well as the convenience of transportation as a non-congested city, these numerous factors combine to make Trabzon an ideal investment destination for Arabs.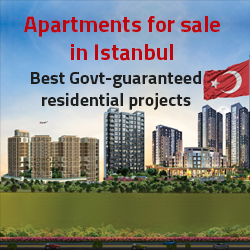 " Arabs usually visit Trabzon between April and October, meaning they prefer to come in the spring and summer period, and usually do not spend more than 15 to 20 days on vacation and then travel again, They often prefer 3 + 1 apartments, and some want to own several apartments from a complex and make connect them together " She added.
"Arab buyers sometimes have special lifestyle standards, such as the quality of bathrooms and closed swimming pools in the complexes and others, and projects in Trabzon began to meet these specificities," she said.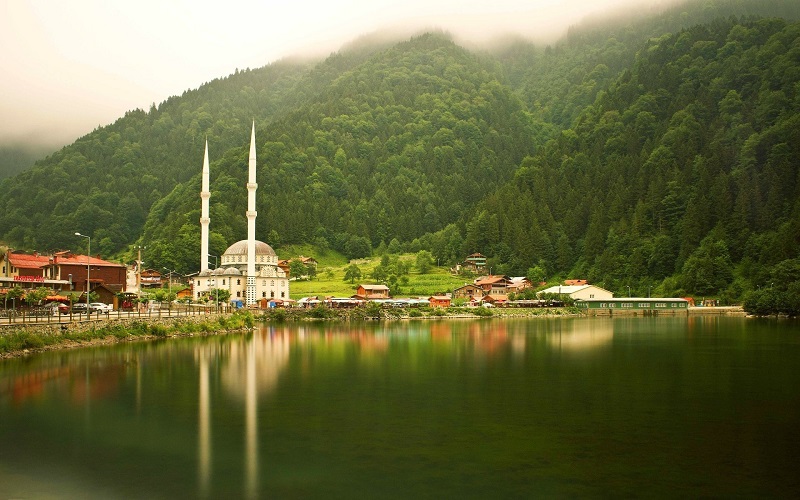 "They prefer to buy from areas such as Yomra and Yalıncak, even the selling rates in these area has been high," she said.
Mrs. Shaheen also noted the role of the Arabs in inviting their friends to buy from the same complexes where they purchased apartments saying, "Every Arab buyer buys a house in a residential complex and is satisfied with it. He often invites his friends and acquaintances to buy from the complex itself, and the wonderful areas, such as the Uzungöl Lake and Sera Lake, that attract Arabs very much. They go to these places very much for the purpose of tourism, dining, hiking and spending the rest of the day."
The Arab influence is not leaving the city of Trabzon, banners, billboards, display stands, restaurants and shops a large section of them have been written in Arabic, so the real estate sales offices require that employees know the Arabic language and they also design brochures in Arabic. "
"If we look at the size of Arab investments in residential properties, Iraqi investors prefer small-size properties, while Saudis tend to large areas, and citizens of each country have their own preferences that are different from others," She concluded.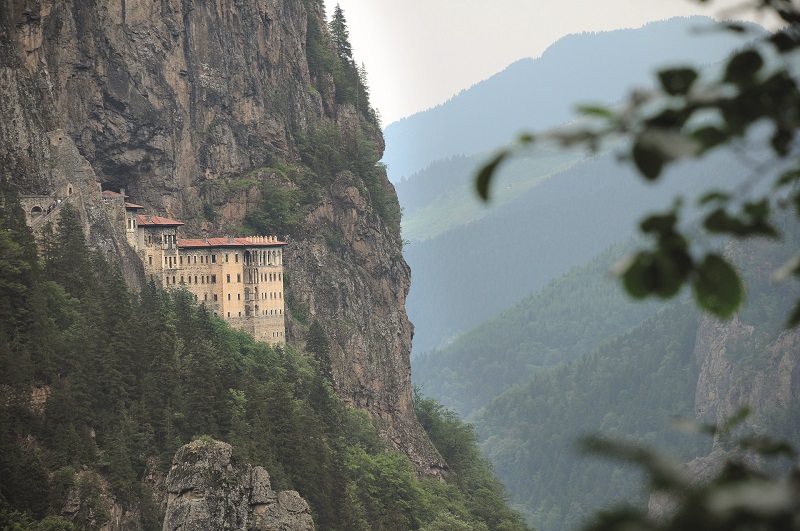 In conclusion, this was a quick tour of real estate in Trabzon, with reference to the increasing demand of Arab investors to invest in it, due to the beauty of its nature, in addition to the remarkable landmarks of Trabzon, such as the famous monastery of Sumela, the rare cave of Karaja, And other charming attractions.
Imtilak Real Estate has offered investors in Trabzon an opportunity to learn about the most important real estate projects through its offices in Trabzon and its experienced real estate consultants with the Turkish real estate market.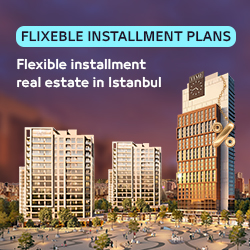 Edited by: Imtilak Real Estate
Source: Emlaktasondakika
Did you like our topic? You can share it with your friends now!