IKEA plans to move more manufacturing operations to Turkey
In order to reduce the shipping costs of export operations, IKEA announced the transfer of more production to Turkey. 2021-10-08
Last update
2021-10-15
IKEA plans to move more manufacturing operations to Turkey
Due to the increase in shipping costs, the Swedish company IKEA announced its desire to transfer more manufacturing operations for its various products to Turkey, follow the details with us through Imtilak Real Estate.
IKEA plans to move more production to Turkey
In order to reduce the problems of global supply chain shortages on the one hand, and increase the shipping costs of export operations, on the other hand, the chief financial officer of the Swedish home furnishing giant IKEA announced that the company plans to move more production operations to Turkey.
"Due to the shipping issues we faced during the Coronavirus pandemic, we are trying to have more manufacturing operations in Turkey," said Kerim Nesel, the chief financial officer of IKEA, in an interview with Reuters.
In a related context, the products we expect to manufacture and then export are currently shipped from Turkey, including armchairs, bookcases, wardrobes, and kitchen cabinets, with shipments from East Asia to the Middle East or European markets traveling thousands of miles.
In his speech, Nessl explained the reasons that drive them to industrialize in Turkey, where he said:
"The cost of shipping a container to East Asia has jumped from $2,000 before the outbreak of Covid last year to $12,000 today, so it makes sense that these products are manufactured close to where they are sold, which is why we want to manufacture them in Turkey."
It is worth noting that IKEA has seven stores in Turkey and already exports three times as much as it imports to Turkey, where it currently produces textiles, glass, ceramics, and metal products for global export.
This move by IKEA follows similar steps by other European brands such as Benetton, which have worked to bring production closer to the natives, by boosting manufacturing in Serbia, Croatia, Turkey, Tunisia, and Egypt, with the aim of halving production in Asia.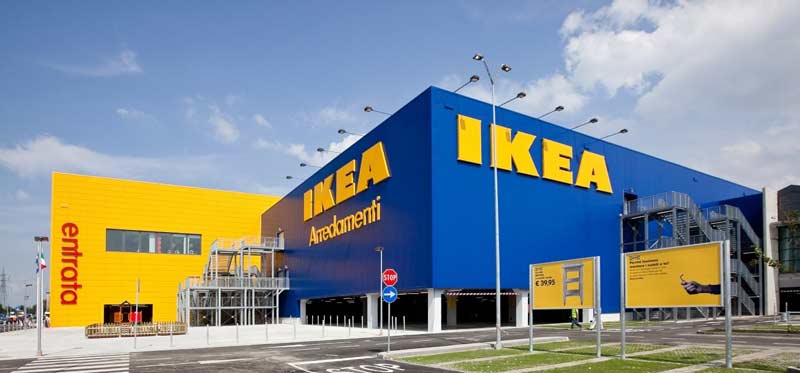 Turkey welcomes IKEA's positive move
Commenting from the Turkish side on this positive step taken by IKEA, Turkish Vice President Fuat Oktay said: "Turkey, with its strategic location, constituted a strong alternative to the production network that was concentrated in Asia before the spread of Covid."
Oktay added in his speech that caution against the decline of the Turkish lira remains a major challenge for traders, while high-interest rates have led to higher financing costs for investors.
He added that it is difficult to take precautions from foreign exchange deals, when interest rates are higher than 20%, adding that the company was using hedging contracts from 3 to 6 months to offset currency fluctuations, drawing attention to the good situation of Turkey, which allows it to benefit from changes in global supply chains.
Edited by Imtilak Real Estate©
Reference: Turk Press
Did you like this topic? You can share it with your friends now.