Properties for Sale in Turkey in Installments
Browse our selection of Properties in Turkey for sale in installments and find your dream home today. Discover how to get the best deals and the most convenient payment options.
Properties found: 375
USD

EUR

SAR

AED

KWD

OMR

QAR

BHD

JOD

DZD

YER

TRY

GBP

CHF

CAD

AUD

CNY

RUB
In this blog, we'll walk you through the allure of purchasing Turkish real estate in installments and outline all the benefits that await astute investors. Turkey provides a variety of chances to realize your dreams, whether they involve a permanent residence, a source of rental income, or a long-term investment. Let's set out on this adventure together and learn more about the wonderful rewards that await individuals who decide to invest in Turkish real estate.
The Benefits of Buying a Property in Turkey in Installments
Fixed Price
The price is often predetermined from the start of an installment plan when buying real estate. This implies that you won't be required to pay any more money even if market prices rise over the payment term. It offers monetary security and safeguards against conceivable price swings.
No Overpayment
Unlike conventional mortgage loans or bank financing, there is no interest due when purchasing a house in installments. You will only be paying the agreed-upon purchase price in installments, which can save you a considerable sum of money over time.
Get the best deal on Apartments for Sale in Turkey in Installments.
Comfortable Payment
Buyers can choose from a variety of convenient and flexible payment options thanks to installment plans. The payment terms are often dispersed over a certain time period, enabling you to make monthly payments that are in line with your budget. This makes owning property easier to obtain and maintain, especially for people who might not have a sizable down payment.
Easy to Design
Developers or sellers that provide residences in installments frequently offer customization and design options. This implies that you have control over the design, details, and particular elements of your property. It enables you to customize your house to your tastes, resulting in a living area that fits your requirements and aesthetic.
Learn more about Buying An Apartment In Turkey In Installments.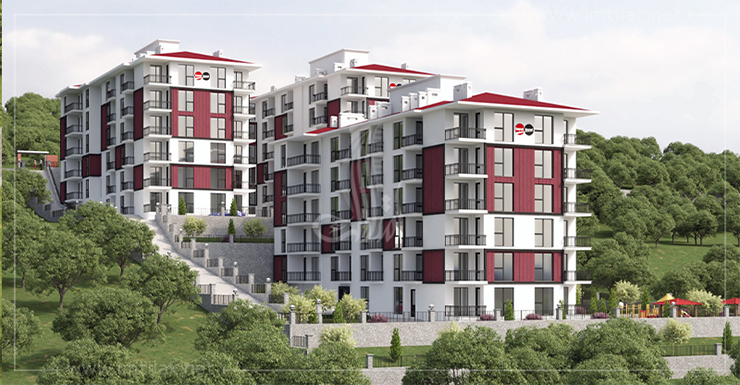 Possibility to Buy for Small Capital Owners
Individuals with low cash now have more chances to enter the real estate market thanks to the option of paying for a house in installments in Turkey. Instead of having to pay the entire purchase price upfront, consumers can spread the balance over a certain number of installments by making smaller initial payments. This increases the number of people who can afford to buy property.
Types of Installments in Real Estate
Installment on Ready Properties
This type of payment schedule is appropriate for finished, occupied homes only. The remaining balance can be paid in installments over a specified length of time after the buyer makes an initial down payment, which is often a proportion of the total value of the property. The buyer and seller often come to an agreement on the installment plan's duration, interest rates, and payment conditions (if any).
Installment on Properties Under Construction
Installment alternatives are also available for properties that are still being built. In this situation, purchasers might put down a down payment and then pay the amount until the home is finished in installments. The payment schedule is frequently tied to certain construction checkpoints or a set amount of time. This kind of payment arrangement gives purchasers the chance to reserve a home early and pay for it gradually, lessening their financial load.
Check out the best offers for Installment Villas for Sale in Istanbul.
Installment on Real Estate Through a Bank Loan
Taking out a bank loan is another popular method for buying a piece of property over time. To fund the acquisition of the property in this situation, the buyer applies for a mortgage loan from a bank or other financial organization. The buyer receives the necessary cash from the bank, and the buyer then pays back the loan in equal payments over the specified time period, together with interest. The bank decides the loan's terms and conditions, including interest rates, required down payments, and repayment schedule, depending on the buyer's creditworthiness and other variables.
Things to Know Before Purchasing Property in Installment
While buying a house in Turkey in installments, there are a few things that the buyer must pay particular attention to, and these factors are what assist the buyer in assure the quality of the property:
Before you buy, be sure you have the money to pay the payments.
Making sure the down payment is sizable can help you get favorable treatment from the landlord.
Avoid borrowing and don't rely on it while making purchases.
Examine the signed contract carefully and in detail, and go through every clause that the seller inserted, to ensure that the buyer is not being misled or breaking the terms of the deal.
Do not be late with your payments; doing so exposes you to financial penalties that are added to the cost of the property.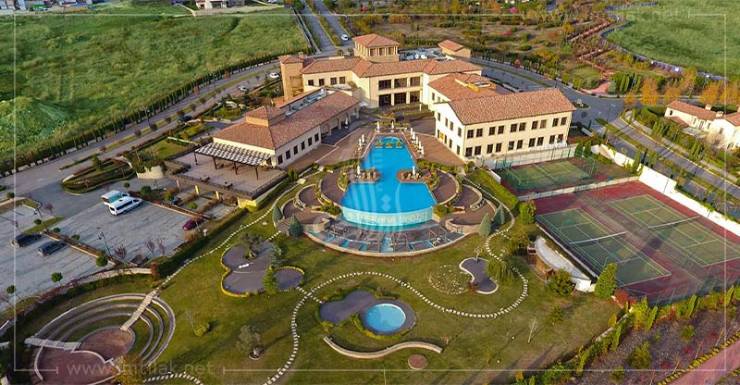 Turkey Properties in Installments by Imtilak
Imtilak is your trusted partner for buying properties in Turkey with installments. We have a variety of properties in Turkey with installments that match your needs and preferences. We will also help you to find the ideal apartment, apply for the installment plan, and to make your payments on time.
Get in touch with Imtilak now and discover our amazing offers!
Edited by Imtilak Real Estate ©
Do you like this topic? You can share it with your friends now!
Istanbul Region Report


The most favorite cities for foreign investors
The nationalities that owned the most in Turkey