Investment Properties in Istanbul for Sale
Looking for real estate investment in Istanbul for sale?  Explore our curated list of apartments, villas, and commercial properties for sale in prime locations in Istanbul.
Properties found: 121
USD

EUR

SAR

AED

KWD

OMR

QAR

BHD

JOD

DZD

YER

TRY

GBP

CHF

CAD

AUD

CNY

RUB
We have a large selection of Istanbul homes available in different areas and price ranges, whether you're looking for your ideal house or an investment opportunity. We want to give you thorough information on the newest developments, communities, and market trends in Istanbul real estate with our blog.
Benefits of Investing in Real Estate in Istanbul
Capital Protection in Turkey
Istanbul is a good market for real estate investment since it has continually demonstrated excellent capital growth throughout the years. In addition to an increasing population and a lack of available land, the city's strategic location as a center for commerce, tourism, and cultural activities supports the stability and possible growth of property prices.
Cheaper Alternatives
Istanbul provides real estate possibilities that are reasonably reasonable when compared to other significant cities throughout the world. Investors may pick from various properties at various price ranges, allowing them to stick to their budget and achieve their investment objectives. Opportunities for both beginning investors and those searching for higher-end homes are made available by this affordability aspect.
Easy Buying Process
Turkey has put in place investor-friendly policies that make it very simple for international buyers to purchase a property. The government has taken efforts to reduce red tape, expedite processes, and guarantee honesty in real estate dealings. With the aid of seasoned specialists, foreign investors may effortlessly traverse the procedure, assuring a hassle-free and easy experience.
Turkish Citizenship
The potential to get Turkish citizenship through real estate investment is one of the most alluring attractions for overseas investors. People can qualify for citizenship and the perks that come with it, including visa-free travel to many countries, access to a strong healthcare system, and a favorable tax structure, by investing a particular amount in Turkish real estate. Real estate investors will benefit long-term from and be more secure with this citizenship choice.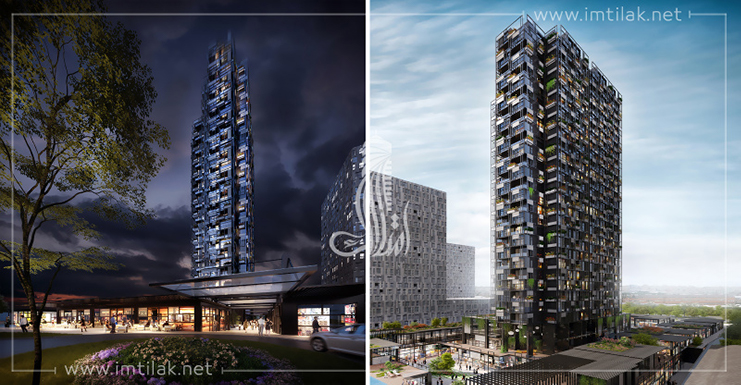 Types of Real Estate Investments in Istanbul
In Istanbul, buying houses to rent out is a common investment strategy. Due to the city's expanding population and high housing demand, there are chances to make money from rentals. Apartments, villas, or mansions in prime locations are all options for investors looking to maximize rental income.
Istanbul is a great place to invest in commercial buildings since it is a significant business and commercial center. This contains commercial complexes, stores, and office buildings. High-traffic regions and active commercial districts provide the possibility of reliable rental revenue and long-term capital growth.
To invest in a diverse portfolio of real estate assets, Real Estate Investment Trusts (REITs) aggregate the money from several investors. Investors can obtain exposure to the real estate industry without actually owning any physical properties thanks to the listing of REITs on the stock exchange. Liquidity, expert management, and the possibility of dividend income are advantages of investing in REITs.
Purchasing an undeveloped property might be a long-term investment plan. The value of land can increase significantly over time if it is situated in a key location with the potential for future growth, such as a new neighborhood or an area where infrastructure developments are anticipated. However, purchasing undeveloped land necessitates extensive research and comprehension of zoning laws, development strategies, and market dynamics.
Istanbul is a desirable location for industrial and logistical facilities due to its advantageous location and robust logistics network. Due to the city's flourishing commerce and logistics operations, investing in industrial real estate, such as warehouses, distribution centers, or manufacturing facilities, can give rental income and possible capital gain.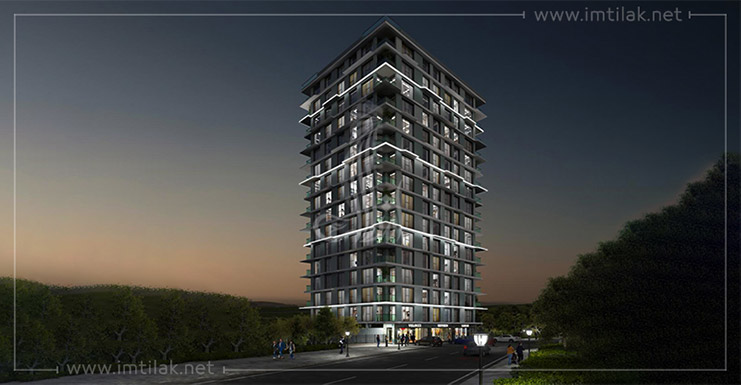 Is Real Estate Crowdfunding Risky?
Crowdfunding might be more dangerous than conventional real estate investment strategies. This frequently occurs as a result of real estate crowdfunding's recent development. Additionally, some of the projects on offer could be found on crowdfunding websites as a result of their inability to obtain finance through more conventional channels.
Best Areas to Invest in Properties for Sale in Istanbul
Beylikduzu
On the European side of Istanbul, Beylikduzu has recently seen major urban growth and infrastructure construction. It provides a variety of residential and commercial buildings, such as chic apartment buildings and opulent villas. Beylikduzu is a desirable region for both investors and inhabitants due to its accessibility to transit hubs and its expanding social and cultural facilities.
Besiktas
Besiktas is known for its energetic vibe and historical significance. High-end apartments, attractive old structures, and beachfront homes along the Bosphorus are among the residential and business assets available in the area. It is a desirable investment because of its strategic position, first-rate transit options, and close access to historical and cultural monuments.
Kucukcekmece
Kucukcekmece, which is on Istanbul's European side, has drawn attention for its urban renewal initiatives and upgraded infrastructure. There are many different housing alternatives in the region, including contemporary apartment buildings and housing developments. Due to the Istanbul New Airport's close vicinity, Kucukcekmece has increased its investment potential and drawn interest from both domestic and foreign investors.
Beyoglu
Beyoglu is a well-liked location for real estate investment because of its vibrant entertainment scene and illustrious cultural legacy. The area encompasses the communities of Taksim, Galata, and Istiklal Avenue and offers a variety of commercial buildings, restored flats, and ancient structures. Investors looking for homes with the potential for both capital growth and rental income will find Beyoglu to be a desirable option because of its central position, lively nightlife, and closeness to historical and cultural sites.
Kadikoy
Kadikoy which is active and cosmopolitan and is home to a variety of cultures, busy marketplaces, and a booming food scene, is situated on the Asian side of the city. Apartments and townhouses are among the residential options available in the region. Kadikoy is a place of interest for real estate investors looking for long-term development potential due to its strategic position, great transit links, and expanding popularity.
5. Tips for a Successful Investment in Istanbul Properties
Figure Out Your Needs & Wants
It's critical to establish your investment objectives and standards before making a purchase of a real estate in Istanbul. Choose whether you want a home for your own use, to earn money through rentals, or to increase in value over time. Think about things like property type, size, amenities, preferred locations, and budget. This clarity will enable you to focus your search and make an educated choice.
Istanbul provides a variety of districts and communities, each with its own peculiarities and room for development. Find regions via research that support your investing goals. Take into account elements like accessibility to facilities, schools, job centers, and future development plans. The value and rental potential of the property may be substantially impacted by selecting the ideal location that matches your requirements.
If You Are Looking For Investment Opportunities Think About The Rental Return
Analyze the possible rental return in your preferred neighborhood if you're thinking about buying a house to earn money from rentals. Find out about the neighborhood's rental demand, vacancy rates, and typical rent pricing. Rental demand is often higher for properties close to colleges, commercial districts, or tourist attractions. You can determine the prospective revenue and return on investment by analyzing the rental market.
Look for real estate agents with expertise in Istanbul homes and in-depth market knowledge. A trustworthy agent can help you with the whole purchase process, including property inspections, negotiations, and legalities. They can also provide you access to unique listings and useful insights.
In real estate negotiations, price haggling is a typical activity. Examine the market circumstances at the moment, recent comparable sales, and any property-specific elements that could affect the price. To get the greatest price possible, be prepared to bargain with the developer or seller. Working with your agent or getting guidance from a real estate expert who can walk you through the bargaining process is advised.
Imtilak Real Estate: Your Key to a Successful Investment in Istanbul
 With Imtilak Real Estate, you can invest in Istanbul with confidence. We have the finest properties, the lowest prices, and the most professional services. You can choose from a variety of options, including homes, and commercial properties. Contact us today and discover the opportunities in Istanbul.
Edited by Imtilak Real Estate ©
Do you like this topic? You can share it with your friends now!
Istanbul Region Report


The most favorite cities for foreign investors
The nationalities that owned the most in Turkey