Sea View Villas in Turkey for Sale
Looking for sea-view Villas in Turkey for sale? Browse our wide range of sea-view properties in amazing places and cities in Turkey. buy your luxury home now.
Properties found: 14
USD

EUR

SAR

AED

KWD

OMR

QAR

BHD

JOD

DZD

YER

TRY

GBP

CHF

CAD

AUD

CNY

RUB
Are you ready to embark on a mesmerizing journey that combines luxury, tranquility, and breathtaking vistas? Look no further because we have the perfect solution for you. If you're searching for villas with sea views in Turkey, then let us introduce you to our handpicked selection of amazing properties that will redefine your definition of paradise.
Advantages of Living in a Turkey Villa With Sea View
Less stress, More Good Vibes
Experiencing prolonged stress can have detrimental effects on your overall well-being. It significantly raises the chances of developing various health issues such as cancer, heart disease, obesity, respiratory illnesses, anxiety, and depression. However, scientific studies have highlighted the positive correlation between living in coastal areas and improved physical and mental health compared to those residing elsewhere. Furthermore, individuals who have the privilege of an ocean view from their homes often express a greater sense of calmness and reduced stress levels in comparison to their counterparts.
You Are Happier and More Relaxed
Engaging in various activities, such as taking leisurely walks along the shore or indulging in fishing expeditions, can offer therapeutic benefits and serve as effective stress-relievers, even aiding in alleviating symptoms associated with post-traumatic stress disorder. The salt content present in seawater plays a crucial role in preserving essential brain chemicals like tryptamine, melatonin, and serotonin. These chemicals actively combat depression and contribute to your overall mental well-being. That's precisely why you often experience a heightened sense of energy and relaxation after a rejuvenating holiday at the beach.
Read more about the Advantages of living in villas in Turkey.
Ocean Breeze Helps You Sleep Better
The sea air is notably fresher and cleaner, with higher levels of oxygen compared to other environments, promoting improved sleep quality. This can be attributed to the abundance of negative ions present in the sea air. These negative ions play a crucial role in balancing serotonin levels, often referred to as the body's "happiness hormones." As a result, spending time near the sea not only provides a sense of tranquility but also contributes to feelings of restfulness, relaxation, and increased alertness and energy levels.
Sea Water Helps Heal Your Body
Saltwater contains a wealth of minerals including sodium, chloride, magnesium, iodine, and potassium. These minerals offer numerous benefits to the skin due to their anti-inflammatory and healing properties. Magnesium, found abundantly in seawater, aids in skin hydration, increases elasticity, and enhances overall appearance. Salt and potassium chloride have proven healing properties as well.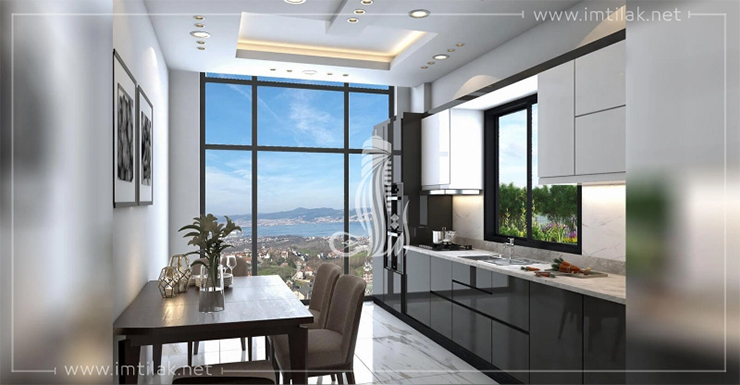 Things to Consider Before Buying a Sea View Villa in Turkey?
Use a Trusted Realtor
The idea that hiring a realtor will raise the price of a house is widespread among purchasers. It's crucial to keep in mind that the seller, not the buyer, normally pays the fee to the agent. Realtors are compensated with a portion of the sales price in exchange for facilitating the transaction and offering helpful services to all parties.
Don't Buy for the Life You Have Today
Unquestionably, one of the biggest financial obligations you will ever make is buying a home. Given its importance, it's imperative to tackle the decision thoughtfully and strategically. It's crucial to consider your long-term goals and make sure they complement your decision to purchase a property before moving into what could seem to be your ideal home.
Look Beyond Paint
It's crucial to consider not just the external costs, such as cabinetry, appliances, and worktops, but also the sometimes disregarded cost of labor when assessing a home's affordability. This is especially crucial because labor costs can have a big influence on your entire spending plan, sometimes increasing or even doubling the costs of home upgrades.
Don't Fixate on the Purchase Price
It's important to understand that the purchase price is only one part of homeownership when thinking about buying a home. It's a good idea to take into account additional recurring expenses related to housing. Utility bills, maintenance and repair costs, landscaping costs, and maybe unforeseen costs are some examples. To handle these expenses and make sure you can easily handle the financial duties of homeownership, it's crucial to maintain a financial cushion.
Check out our listings of the best villas for sale in Turkey.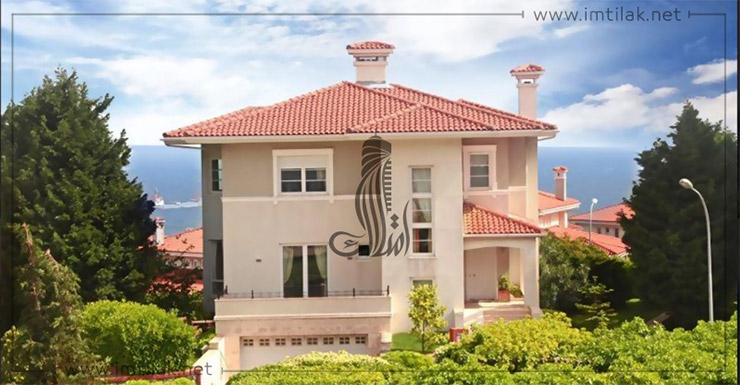 Best Cities to Buy Sea-view Villas in Turkey
The magnificent coastline of Turkey is home to several places where you may discover lovely sea-view villas. The following are some of the top Turkish cities to take into account while searching for a villa with a sea view:
Istanbul
Istanbul, one of the most recognizable cities in the world, provides a distinctive fusion of heritage, culture, and breathtaking coastal vistas. Awe-inspiring views of the canal that connects the Black Sea and the Sea of Marmara may be enjoyed from the city's location on the Bosphorus Strait. Sea-view villas in Istanbul areas like Bebek, Arnavutkoy, and Yenikoy are in great demand because they provide a premium lifestyle close to Istanbul's bustling city life, upmarket facilities, and lovely waterfront promenades.
Bursa
Bursa, a city in northwest Turkey, is renowned for its lengthy history, stunning scenery, and closeness to the sea. Although Bursa is not a coastline city, it does have places close by, including Mudanya and Gemlik, that provide picturesque sea views along the Sea of Marmara.
Antalya
Antalya, one of Turkey's largest seaside cities, provides the ideal fusion of unspoiled beauty with contemporary conveniences. Antalya has a variety of villas with sea views, especially in neighborhoods like Lara and Konyaalti, which provide breathtaking views of the Mediterranean Sea.
Izmir
Izmir, Turkey's third-largest city, blends the attractiveness of the seashore with metropolitan living. It provides a selection of villas with sea views, especially in regions like Cesme, Urla, and Karaburun, where you can take in stunning views of the Aegean Sea.
Bodrum
Bodrum, which is situated on the Aegean coast, is a well-liked vacation spot renowned for its thriving nightlife, historical landmarks, and blue waters. It provides a variety of sea-view villas with contemporary facilities and simple beach access.
Imtilak: Sea View Villas in Turkey for You
If you are looking for a villa with a stunning sea view in Turkey, Imtilak is the perfect choice for you. Imtilak offers a wide range of villas in different locations, sizes, and prices to suit your needs and preferences.
Contact Imtilak today and let us help you find your ideal villa.
Istanbul Region Report


The most favorite cities for foreign investors
The nationalities that owned the most in Turkey