A detailed guide on buying an apartment in Istanbul in 2022
Do you want to buy an apartment in Istanbul? Learn with Imtilak Real Estate how to buy an apartment in Istanbul, learn about its advantages, the best areas, and the most important necessary procedures. 2022-02-11
Last update
2022-08-31
A detailed guide on buying an apartment in Istanbul in 2022
Cities that grant their citizens or residents many opportunities and facilities for development projects, regardless of their field, are what attract investors to them from everywhere to set up their investment projects on their lands.
Istanbul is a great example of that model that attracts investors, regardless of their nationalities, with its components and standards, which make the investor feel safe and hope for doubled returns and profits over the years.
Turkey is one of the top 10 real estate destinations around the world
In 2019, live and invest overseas, an American real estate consultancy website, published an article entitled: Top 10 places to buy real estate abroad. Buying and residing in Turkey were among the best countries to own property around the world.
The article stated: "Istanbul ranked ninth among the most visited cities in the world in 2018, ahead of Berlin, Barcelona, ​​Rome, Los Angeles, and other important tourist cities.
Advantages of buying an apartment in Istanbul
The advantages of buying an apartment in Istanbul are many and varied, and the following is a summary of the most prominent of those advantages:
The possibility of obtaining a real estate residence permit in Turkey.
The possibility of applying for Turkish citizenship, if the apartment or apartments purchased are worth $250,000, and this feature is one of the most important advantages of buying an apartment in Istanbul, Turkey.
The possibility of obtaining a strong Turkish passport globally, after obtaining Turkish citizenship.
Facilitating livelihoods in Turkey by buying a property there.
Opening the way for investors to link their foreign investments between East and West.
A profitable return on investment based on the attractive tourism in Turkey, where the possibility of renting apartments during the multiple tourist seasons throughout the year, at record prices.
A safe, comfortable, and beautiful place, in which the investor can live safely and comfortably.
Providing an opportunity for children to study in Turkish universities, with international schools in various languages ​​and scientific references available.
Conservative environment close to eastern and Arab customs.
The cost of living is relatively low compared to Europe and some countries in the Arab region, with high quality, strong infrastructure, investment freedom, and accompanying facilities.
Istanbul real estate is one of the distinguished options in the country, as it provides a wide range of apartments and shops within modern projects, next to a distinctive natural and social environment.
Real estate prices in Turkey are lower than their prices in countries in Europe and the region, so you will get a nice home for a much lower amount than you would pay in a similar home in another European country, such as Britain, or France.
The cost of living is about 50% cheaper than the cost of living in another country, such as Britain.
In the case of buying an apartment in Istanbul, it's suitable for multiple purposes such as family housing, rental, and others.
The best areas to buy an apartment in Istanbul
Among the best areas to buy an apartment in Istanbul, there are Esenyurt, Beylikdüzü, Sancaktepe, Cekmekoy, Kartal, Pendik, and many other areas, where you can buy a home property at an affordable price.
The number of real estate projects has recently increased in areas such as Eyup, Mecidiyeköy, and Alibey Koy, in addition to the Mahmutbey metro line area, the Eyup-Bayrampaşa tramway area, as well as the Haliç region. These areas represent new urban expansion points in Istanbul, and there are many options for real estate investors and for anyone who wants to buy an apartment in European Istanbul.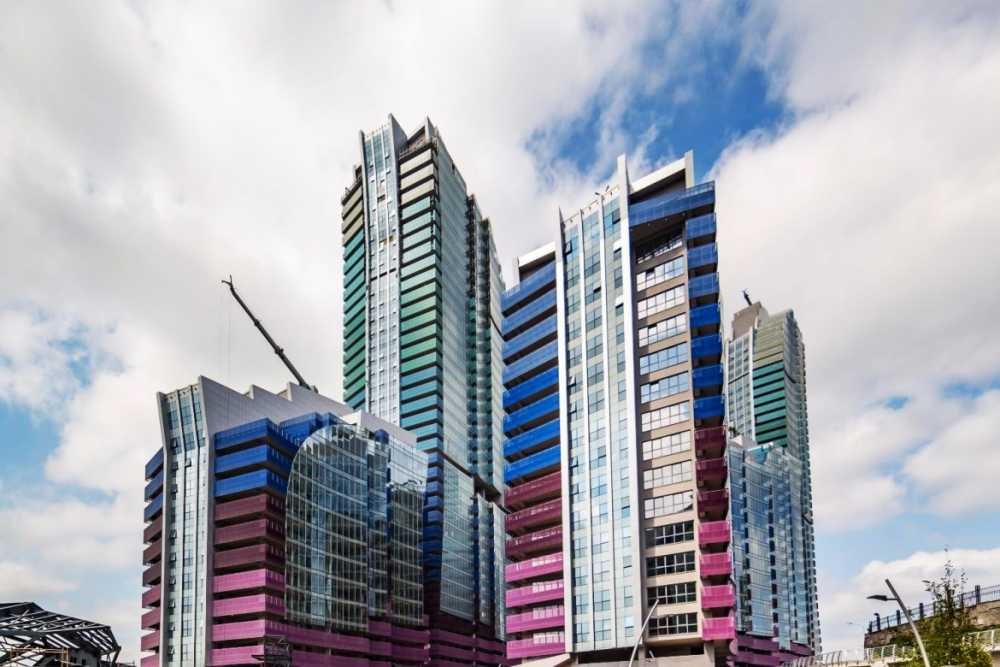 How to buy an apartment in Istanbul
Regarding how to buy an apartment in Istanbul, there are some factors that you should pay attention to when buying a house in Istanbul, from choosing the right location, building characteristics, and other important matters. It is also necessary to pay attention to the features of residential real estate that made the best investment for those who invested in them, which have proven investment success for investors, and the areas that formed the best sources of real estate investment during the successive years. Since the right choice is a major reason for a successful real estate investment.
Buying an apartment in European Istanbul
Recent statistics indicated that Istanbul topped the list of Turkish states selling real estate, and it arouses the interest of foreign investors to search for apartments for sale in Istanbul, especially in the European Istanbul regions, which are close to major projects and highways in the city. It is expected that the prices of apartments in the vicinity of these areas will rise, to constitute a great option for residence or investment for all those looking for apartments for sale in Istanbul.
The investors' interest is directed to the fastest growing areas, with a modern and developed structure in the city, such as Basaksehir, Bahcesehir, Esenyurt, and Beylikduzu. The areas of Bakirkoy, Zeytinburnu, and Kucukcekmece are also given special attention because of their projects and modern and luxurious residential complexes that give investors a luxurious residence in their surroundings.
Buying an apartment in Asian Istanbul
A city spanning two continents is what distinguishes Istanbul from the rest of the cities, as the city embraces on both sides of the Asian and European sides, historical landmarks, and rare landscapes in the world.
Besides, there is an authentic part of the city, which enjoys tranquility, comfort, and appreciation from the people of the country and its expatriates, it is the Asian part of Istanbul, in which each of its neighborhoods has unique features and characteristics.
The Asian part of Istanbul includes many unique tourist destinations with scenic views and is also famous for its ancient streets, such as Baghdad Street, which is one of the most important and famous streets within the Asian side of Istanbul, as Baghdad Street is parallel in importance to Istiklal Street on the European side from the city.
If you want to contemplate the city of Istanbul, you should visit the high hill of brides, known as Çamlıca, where Asian and European Istanbul appears in front of you in a charming and majestic view.
As for the prices of apartments in Asian Istanbul, it has entered into a strong competition with its European counterparts, given that most of the neighborhoods of the Asian side in Istanbul are characterized by a charming green nature, sophistication in services, and relative calm compared to the European side, not to mention the multiplicity of tourist places in the Asian part of Istanbul.
Besides, there are also a number of international schools and Arab schools in Istanbul, Asia, which offer a variety of curricula to suit different scientific references.
Buying an apartment in Istanbul in installments
Since the Turkish real estate market has witnessed during the past few years an unparalleled race to launch large real estate offers, which contributed to the qualitative leap in sales of apartments in Turkey. As the investor was granted the possibility to buy an apartment in Turkey in installments for long periods, sometimes up to 240 months, and was not limited to local investors, but also to foreigners, and the terms of some installment offer for foreigners have reached seven years, which made the option to search for buying an apartment in Istanbul by installments a suitable option for anyone who wants to own and invest in Istanbul.
There are two ways to buy apartments in installments in Turkey.
By purchasing apartments directly from brokerage companies, the company organizes an official sale contract, in which the value of the payments and the mechanism for paying the installments are determined.
By purchasing apartments in installments through a bank loan; the bank buys the property and places a mortgage on it until all the installments are paid.
People prefer the first method, because it is free of interest, and this is what Imtilak Real Estate provides in the best installment opportunities without bank interests.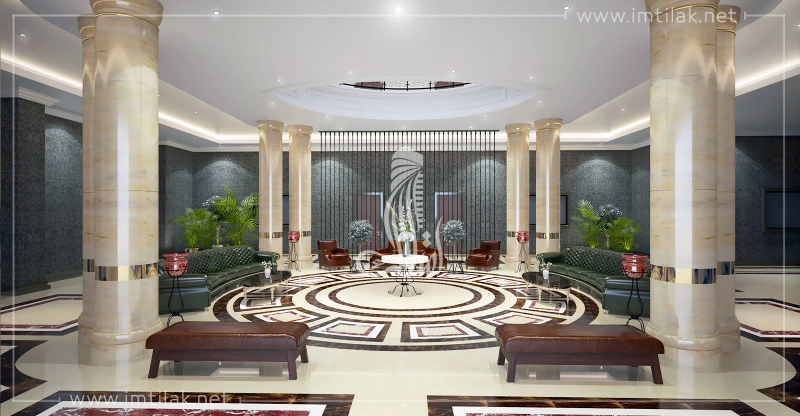 Buying a cheap apartment in Istanbul
Regarding buying a cheap apartment in Istanbul, it can be said that the prices of apartments in Istanbul are low compared to the prices of apartments in the region. The investor can achieve a high income that is relatively risk-free, by investing in the most affordable areas for those looking for apartments for sale in Istanbul; especially since Turkish construction companies have established a large number of urban projects, at all levels, and desires to meet the needs of all investors and those wishing to own property.
Among the projects that Imtilak Real Estate recommends to you in Istanbul, we mention:
Gumus Residences in Esenyurt is a luxury residential complex that includes distinguished services and is within a rich environment with health, educational services, and markets.
The Gümüş project is close to public transportation links that connect it to all parts of Istanbul. The project is also surrounded by a group of schools, educational centers, and universities, the most important of which is Esenyurt University.
The prices in the complex's apartments for the 1+1 category start from $123,000, and for the 2+1 category with an area of ​​157 m² from $206,000. 
The Kasab project, which is located in Buyukcekmece - one of Istanbul's most rapidly growing areas of European investment value, is replete with luxury projects and important services. It is possible to get a 2+1 apartment for $169,000.
Important tips before buying an apartment in Istanbul
There are some important tips before buying an apartment in Istanbul that Imtilak Real Estate will provide you with, as follows:
Building features: The age and location of the building play an important role in choosing the right property or apartment, and it is at the forefront of things that should be paid attention to.
Choose a location under development: Real estate in an under-development area gains an increase in value within a short period because the areas that are under development increase the prices of real estate with the progression of time and the increase in demand for them in the first place.
Avoid crowded areas: because the crowded and central vital areas are very expensive, if you want to get a property with better features and the price of buying an apartment in Istanbul is lower, you should move away from the center.
Investing in a property in a central area will bring great profits in the long run.
The demand for apartments in lively and crowded areas is greater than in remote areas. As for the less crowded areas, they have a good stock of real estate and offer investors attractive and attractive prices.
When buying a property, the options appropriate to the investor's budget must be evaluated, so that he does not face financial problems when owning a property in installments and cannot pay his due payments on time.
The purchased home property must be suitable for the housing system(s).
The follow-up of indicators, statistics, and real estate studies by those wishing to invest in real estate will be of great importance in choosing the most appropriate and best price, and knowing the situation of the real estate market and following up on its developments can be a helpful factor in choosing an optimal real estate.
Imtilak Real Estate Company services for those who want to buy an apartment in Istanbul
Imtilak Real Estate Company provides its services through many distinctive options, in reliable projects with a government guarantee.
The company offers everything to harness all material and human capabilities to provide the best services, help those wishing to buy, and own real estate to obtain the best and most appropriate options.
We at Imtilak Real Estate offer you various options when looking for cheap apartments for sale in Istanbul, whether it is for family housing, or for renting them, getting excellent financial returns per month, or even reselling them, and making profits, in all areas of Istanbul In both European and Asian parts. We also provide after-sales services such as furnishing, leasing, and property management of all kinds according to the investor's desire. For more information, you can contact us through our official accounts.
Edited by Imtilak Real Estate©
Did you like this topic? You can share it with your friends now.