Apartments for sale in Alanya, Turkiye 2022
Special offers from Imtilak Real Estate within apartments for sale in Alanya, Turkiye 2022, including cheap apartments and others in installments. Check the offers and don't miss the opportunity to contact us for more details
Properties found: 21
USD

EUR

SAR

AED

KWD

OMR

QAR

BHD

JOD

DZD

YER

TRY

GBP

CHF

CAD

AUD

CNY

RUB
A wide range of apartments for sale in Alanya, Turkiye with its charming nature, various offers of cheap apartments, and others in installments, contact us at Imtilak Real Estate.
What distinguishes the Alanya region in Antalya?
Alanya is one of the most prominent tourist destinations in Turkiye, characterized by its enchanting natural beauty, warm sea coasts, suitable moderate climate, and a large number of archaeological and historical sites in general.
After the establishment of modern and advanced residential complexes, the good use of many urban projects, and the utilization of geographical locations in the construction of residential buildings, which enjoy charming views of the Mediterranean Sea, the Alanya region in Antalya has witnessed a great urban activity during the past years.
What are the advantages of buying an apartment in Alanya, Turkiye?
The great tourist value that Alanya contains, its diverse tourist attractions, strong infrastructure, and geographical proximity to the center of Antalya, make it one of the most important areas for buying apartments in Turkiye.
Alanya is one of the preferred options for foreign investors, as it is the ideal place to buy a property that promises its residents a comfortable life far from the hustle and bustle of big cities, and where all the amenities and peace of its residents are available.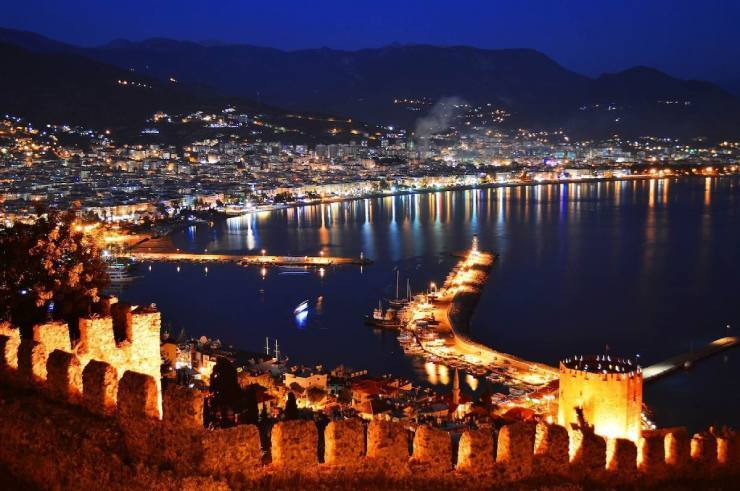 Average prices of apartments in the Alanya region
Due to the tourism importance of the Alanya region, it has received great attention from businessmen and foreign tourists, and as a result, Alanya has witnessed a great demand for buying real estate at affordable and cheap prices compared to the rest of the regions in Turkiye.
Whoever wants to know the prices of apartments in Alanya and see real estate in this area can contact the customer service team at Imtilak Real Estate.
The best areas to buy an apartment in Alanya
One of the areas that foreign investors most want to buy real estate in is Mahmutlar, which is 150 km from Antalya, includes many archaeological sites on its flanks, and constitutes a point where various types of service centers are concentrated.
While some investors prefer to buy real estate in the areas of Demirtaş and Cikcili, which are distinguished by their strong infrastructure and the picturesque nature that they contain, another group of investors prefers housing and stability in the Avsallar and Kargicak areas, where there are many high-end residential complexes suitable for Turkish citizenship.
Offers of apartments for sale in Alanya, Turkiye 2022
Imtilak Real Estate continues to provide distinguished offers to foreign investors regarding offers for apartments for sale in Alanya, Turkiye 2022:
Cheap apartments for sale in Alanya, Turkiye
The diversity of the real estate market in Alanya and the many advantages of buying apartments in it made it a suitable option for real estate investment and the great demand for it, as it offers a variety of options of cheap apartments for sale suitable for limited budgets.
Read more :  Investment Guide Of All Kinds In Alanya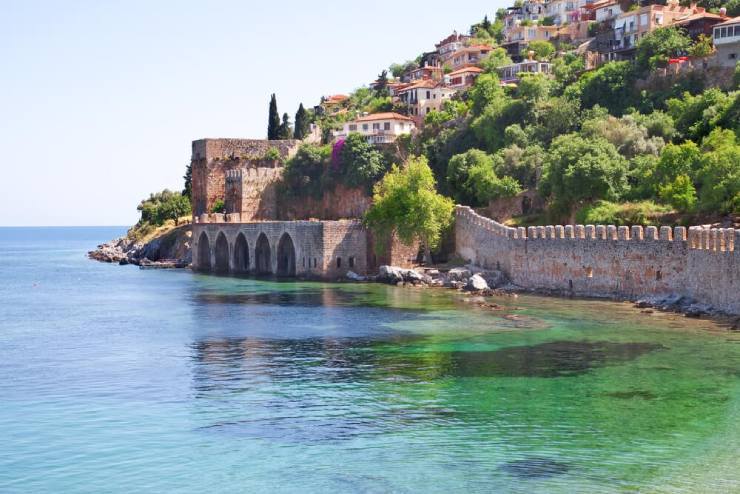 Apartments for sale Alanya in installments
Imtilak Real Estate offers apartments in installments in Alanya, and the installment period ranges between one or two years, and offers multiple offers on the percentage of the down payment, delivery payments, and other payment systems when adopting the option of apartments for sale in installments.
Imtilak Real Estate services for those wishing to buy an apartment in Alanya, Turkiye
For those wishing to own apartments in Alanya, Imtilak Real Estate offers its distinguished services, which let you view the real estate market in the region in detail, and provide free real estate consultancy, after conducting comprehensive field studies about the property, its location, and specifications.
Services continue to be provided in solving all matters related to the transfer of title deeds, obtaining a Turkish passport, and managing real estate under official contracts.
Edited by Imtilak Real Estate ©
Did you like this topic? You can share it with your friends now.
Alanya Region Report


The most favorite cities for foreign investors
The nationalities that owned the most in Turkey