Apartments for Sale in Turkey in Easy Installments
Browse our selection of apartments in Turkey for sale with installments and find your dream home today. Discover how to get the best deals and the most convenient payment options
Properties found: 321
USD

EUR

SAR

AED

KWD

OMR

QAR

BHD

JOD

DZD

YER

TRY

GBP

CHF

CAD

AUD

CNY

RUB
Are you looking for the ideal residence in Turkey that not only satisfies your financial requirements but also fits your ideal way of life? Look nowhere else! We are delighted to be able to provide you with a selection of lovely homes and flexible payment options that will help you realize your goal of becoming a homeowner. Everyone may find a property in Turkey from our inventory, whether you're a first-time buyer, an investor, or just looking for a new place to call home.
The Benefits of Buying an Apartment in Turkey in Installments
Covers Insufficient Finances
Individuals with limited financial means might acquire a house by choosing installments. Homeownership is made more accessible and attainable by allowing purchasers to spread the cost over a certain time instead of paying the complete purchase price up once.
Provides Quick Housing
Individuals can rapidly find housing thanks to installment agreements. Buyers can move into their new apartment in Turkey while continuing to make payments in scheduled installments rather than waiting to gather the entire purchase money. This is especially advantageous for people who need housing right now or who don't want to put off making housing preparations.
Secures the Savings
Customers might protect their funds by purchasing an apartment in installments. They may utilize the payment plan to gradually pay off the property without using up a large percentage of their resources, allowing them to have some money set aside for unforeseen expenses, potential investments, or other financial objectives.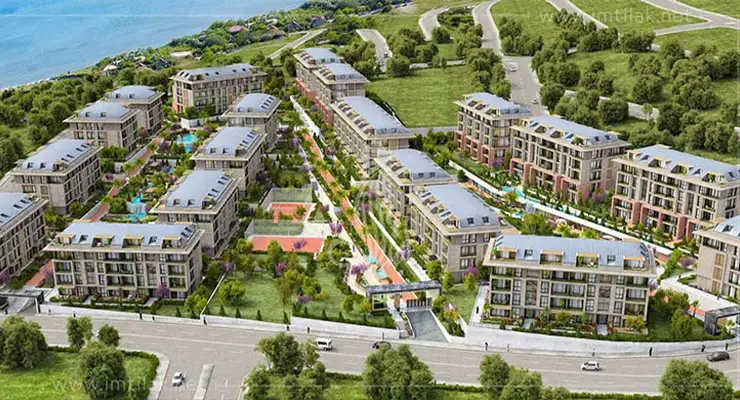 Check out the Best Villa Deals in Türkiye.
Avoids Tying all The Money in One Property
Buyers who use payment plans avoid investing all of their wealth in just one piece of real estate. By spreading out their assets, people may explore additional investment alternatives and reduce the dangers involved with concentrating all of their financial resources in just one piece of real estate.
Easy Payment Scheduling
Payment scheduling ease is offered with installment arrangements. The terms of payment are negotiable, and buyers can select a timeline that fits their budgetary constraints. This flexibility makes budgeting easier and makes sure that the payment requirements are reasonable and not too onerous.
How to Buy an Apartment in Installments in Turkey
In Turkey, apartments for sale in installments are available via real estate agencies or the real estate office, and even for international buyers, the buying procedure may be completed with authorized legal documents where an official contract is created. In addition to specifying the method for paying the installments and their amount, this contract also specifies the value of the apartment and the time frame during which the payment will be made. These checks might be private or governmental, and some businesses might forbid the buyer from selling the property until all installments have been paid in order to protect their rights, while other businesses don't mind. This is assuming the owner consents to do so by signing a new contract in his presence.
Another option is to apply for a bank loan and have the bank act as a broker, selling you the apartment even though the bank still holds the mortgage on it. In this case, the bank is where you go to make your installment payments, and once you have finished doing so, the apartment will be yours.
Things to Know Before Purchasing an Apartment in Installment
Do Thorough Research
Spend some time learning about the real estate industry, developers, and particular projects that offer payment plans. Recognize the prevailing market trends, the worth of the properties, and the standing of the developers or sellers involved. You may reduce possible hazards and make well-informed judgments with the aid of our study.
Pick a Suitable Location
The value and marketability of the property are significantly influenced by its location. Take into account elements including a location's closeness to services, available transportation, nearby schools, hospitals, and planned future growth. The value of your investment may increase if you select a place with potential for development that is already established or is just getting started.
Check For Any Legal Issues
Make sure the property you are interested in has all the required licenses and legal clearances. Examine the title deed (Tapu) for the property to make sure there are no pending lawsuits or other problems with the property. Employing a trained attorney or another legal expert to carry out due diligence can provide you peace of mind and safeguard your interests.
Check for Ballot Updates and Other Announcements
Keep up with the most recent announcements and news on the project or progress. Regular updates on the status of the project, its completion deadlines, and any adjustments are frequently given by the developers. You may better manage expectations and arrange your budget if you are aware of these adjustments.
Get the Best Deals on Apartments in Istanbul in installments.
Play by the Rules
Understand the terms and conditions of the payment contract. Recognize the payment schedule, interest charges, late payment fines, and any other responsibilities stated in the agreement. Respecting the terms and conditions will guarantee a simple transaction and assist you in staying clear of any issues or disagreements later on.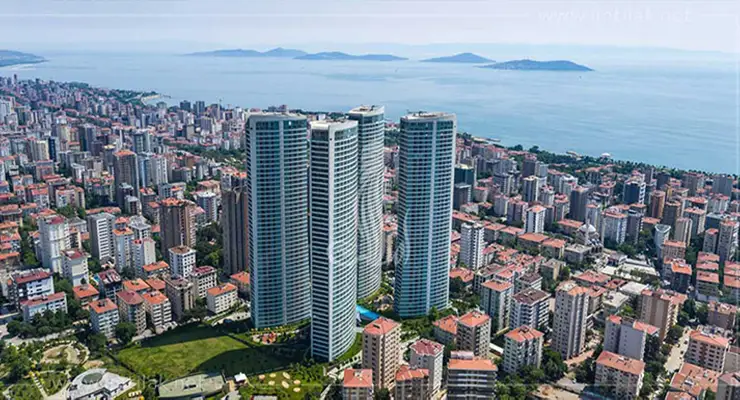 Turkey Apartments in Installments by Imtilak
Imtilak is your trusted partner for buying an apartment in Turkey with installments. We have a variety of apartments in Turkey with installments that match your needs and preferences. We will also help you to find the ideal apartment, apply for the installment plan, and to make your payments on time.
Get in touch with Imtilak now and discover our amazing offers!
Edited by Imtilak Real Estate ©
Do you like this topic? You can share it with your friends now!
Istanbul Region Report


The most favorite cities for foreign investors
The nationalities that owned the most in Turkey