Apartments for Sale in Basaksehir, Istanbul
Browse our selection of Basaksehir apartments for sale in Istanbul and find your dream home. These apartments are modern, spacious, and affordable.
Properties found: 13
USD

EUR

SAR

AED

KWD

OMR

QAR

BHD

JOD

DZD

YER

TRY

GBP

CHF

CAD

AUD

CNY

RUB
Welcome to Basaksehir, a thriving neighborhood in the center of Istanbul that provides the ideal fusion of urban convenience and scenic beauty. Basaksehir has emerged as a popular choice for individuals looking for a contemporary and pleasant living because to its luxuriant green areas, plenty of services, and first-rate transit alternatives. You've found the correct site if you're looking for a new house with a modern style, lots of room, and an affordable price.
Location of Basaksehir
Basaksehir is located on the European side of Istanbul, Turkey. One of Istanbul's suburban neighborhoods, Başakşehir, is adjacent to several local and foreign businesses, organizations, technological universities, and technoparks. Eyüp, Sultangazi, Esenler, Baçlar, Küçükçekmece, Avclar, Esenyurt, and Arnavutköy are its neighbouring areas.
The Advantages of Buying an Apartment in Basaksehir
Booming Turkish Real Estate Market
Turkey's real estate industry has seen tremendous expansion in recent years, drawing both domestic and foreign investors. As a result of this general market expansion, Basaksehir area in particular has become a popular district. Due to the increasing demand for real estate in the neighborhood, buying an apartment in Basaksehir offers the chance for capital growth and long-term profits.
Enjoy the beauty of the Başakşehir area
A distinctive mix of urban convenience and natural beauty can be found in Basaksehir. The neighborhood is renowned for its well-kept parks, green areas, and recreational places, giving locals a serene and beautiful atmosphere to enjoy. Basaksehir offers a tranquil respite from the busy city life with its tranquil lakes, strolling lanes, and copious vegetation, providing a pleasant living environment.
Read more about Real Estate In Basaksehir.
Modern Infrastructure
Modern infrastructure and thoughtful urban planning assist Basaksehir. The neighborhood features effective transit systems, including bus and metro lines, giving it simple access to various areas of Istanbul. It also has a wide variety of amenities, including cultural and educational institutions, hospitals, malls, and sports facilities. The area's overall appeal is increased and the people enjoy a good quality of life thanks to the area's well-developed infrastructure.
Get the best deal on Apartments in Istanbul.
Affordable Flats & Apartments Prices
Basaksehir provides significantly cheaper costs for flats and apartments when compared to certain other well-known neighborhoods in Istanbul. First-time buyers, young professionals, and families wanting to acquire a home in a desirable area without breaking the bank may find it to be an appealing alternative due to its affordability. People have the chance to enter the real estate market and acquire a residence or investment property at a fair price because of Basaksehir's competitive pricing.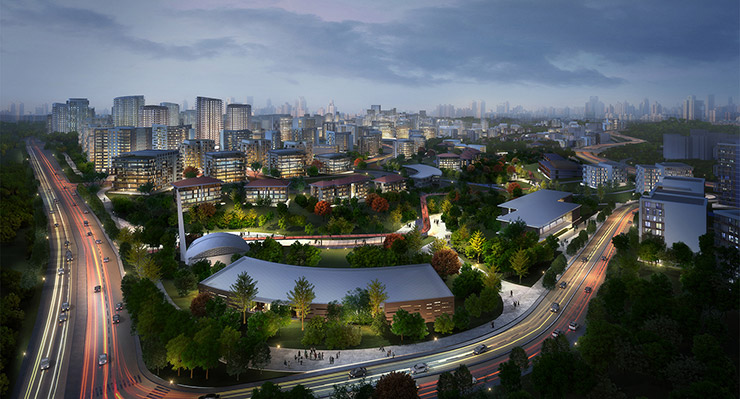 Where to Buy a Property in Basaksehir Istanbul?
Based on your choices and needs, Basaksehir provides a selection of communities and places where you could think about purchasing a house. Here are some examples of the well-known sights of Basaksehir Istanbul apartments for sale:
Park Mavera 4 Project
3 Istanbul Project
Mavera Comfort Project
5 Tips Before Buying an Apartment in Basaksehir
Affordability and Budget
Before starting your home hunt, establish your spending limit and evaluate your financial situation. Take into account your capacity to make a down payment, the size of your monthly payments, and any other expenses like taxes and maintenance fees. Your alternatives will become more limited and you'll put less strain on your finances if you set a reasonable budget.
Appropriate Location
Pick a place in Basaksehir that fits your requirements, tastes, and way of life. Take into account how close a property is to your preferred amenities, such as public transit, retail areas, and healthcare centers. To make sure the region satisfies your criteria and gives growth possibilities, consider the neighborhood's safety, accessibility, and future development plans.
Read more Tips for Investing in Turkey.
Consider the Amenities
Check the amenities provided by the apartment building or those nearby. Look for amenities like playgrounds, swimming pools, exercise centers, parking areas, and green areas. These conveniences can improve your quality of life and increase the return on your investment.
Find a Good Realtor
Work with a professional Basaksehir property specialist real estate agent or firm. A qualified and skilled realtor can help you through the purchasing process, offer insightful advice, bargain on your behalf, and assist you in finding the ideal house that fits your requirements. Additionally, they will help you comprehend legal requirements and carry out appropriate inspections.
Check out our offers for the best villas in Istanbul.
Research Property Management Company
If you're thinking about purchasing an apartment in a complex or building with communal amenities, find out who is in charge of the upkeep and administration of the common spaces. Look for a reputable management business that can guarantee effective upkeep, safety, and a comfortable living environment for tenants.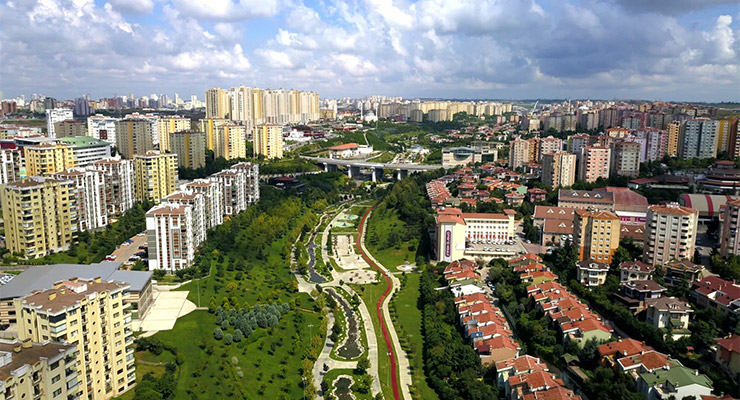 Imtilak Company: The Best Choice for Apartments in Basaksehir
Imtilak Real Estate is a leading company that specializes in high-quality residential projects in Turkey. Basaksehir is a beautiful city that combines nature, technology, and culture, offering a unique lifestyle for its residents. Imtilak company has a variety of apartments for sale in Basaksehir with different sizes and designs to suit your needs and preferences.
Contact Imtilak today and get a free consultation!
Edited by Imtilak Real Estate ©
Do you like this topic? You can share it with your friends now!
Basaksehir Region Report


The most favorite cities for foreign investors
The nationalities that owned the most in Turkey