Homes for Sale in Istanbul
Looking for your dream home in Istanbul? Discover the best homes for sale in Istanbul with our comprehensive online listings. From stunning apartments to charming houses.
Properties found: 11
USD

EUR

SAR

AED

KWD

OMR

QAR

BHD

JOD

DZD

YER

TRY

GBP

CHF

CAD

AUD

CNY

RUB
Istanbul is one of the most fascinating and dynamic cities in the world, and it has become an increasingly popular destination for homebuyers in recent years. Istanbul's unique location at the crossroads of Europe and Asia has made it a hub of commerce, culture, and innovation for centuries, and its rich history and stunning architecture are major draws for visitors and residents alike. In addition to its cultural and historical attractions, Istanbul also boasts a thriving economy and a rapidly growing real estate market. The city's strategic location and excellent transportation links have made it a center of trade and commerce, and its strong tourism industry and growing tech sector have attracted a diverse array of businesses and investors to the city.
The Key Reasons to Buy a Home in Istanbul
Many people are looking for homes for sale in Istanbul for different reasons. Here are some main reasons you might consider buying a home in Istanbul.
The Booming Real Estate Market
Istanbul's real estate market has been booming in recent years, driven by a combination of factors such as strong economic growth, demographic changes, increased foreign investment, and government incentives for homebuyers. The city's population has been growing steadily, and there is a high demand for housing in Istanbul, particularly for newer developments and properties in prime locations. Additionally, the government has introduced several measures to incentivize homebuyers, such as reduced VAT rates and low-interest mortgage loans.
Foreign investors have also been increasingly drawn to Istanbul's real estate market, as the city offers attractive investment opportunities with high returns. The city's strategic location, excellent transportation links, and growing economy make it an attractive destination for international investors looking to diversify their portfolios.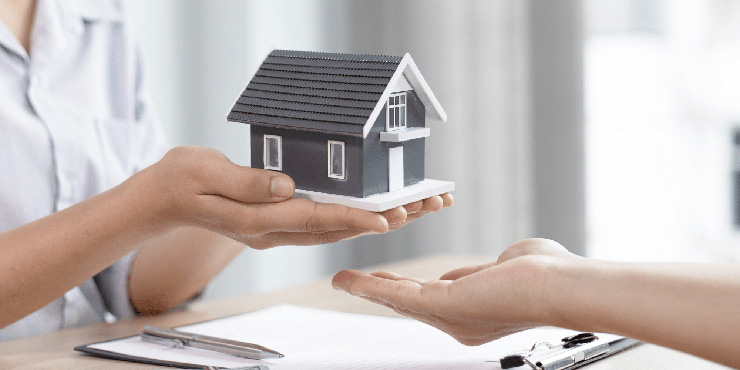 Lifestyle Benefits
Istanbul offers a high quality of life for its residents, with access to excellent healthcare, education, and public transportation systems. The city has a well-developed healthcare system, with both public and private hospitals and clinics that offer modern medical facilities and state-of-the-art technology. In terms of education, Istanbul has a wide range of options, from public schools to private international schools that offer high-quality education in English or other languages.
Istanbul's public transportation system is also well-developed, with an extensive network of buses, trams, metro lines, and ferries that connect different parts of the city. The public transportation system is affordable, efficient, and generally safe, making it easy for residents to get around the city and explore its many attractions.
Cultural and Historical Significance
Istanbul is a city with a rich and fascinating history, and its neighborhoods are home to many centuries-old architectural wonders, museums, and cultural institutions that are a testament to the city's cultural and historical significance.
Some of the most famous historical landmarks in Istanbul include the Hagia Sophia, the Blue Mosque, the Topkapi Palace, and the Grand Bazaar, among many others. These iconic structures and sites are testaments to the city's rich and diverse cultural heritage, and they attract millions of visitors from around the world each year.
The Best Neighborhoods in Istanbul to Buy a Home
Başakşehir, a neighborhood on Istanbul's European side, has grown to be one of the most alluring places for both domestic and foreign investors to invest in real estate. Additionally, the Istanbul Airport is the closest location to this investment district.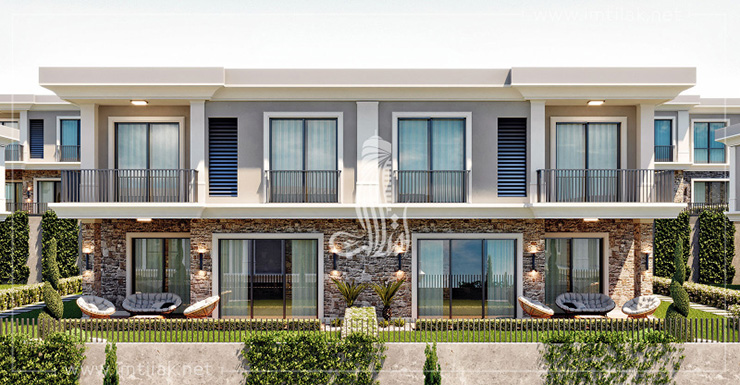 One of the other areas with the greatest value increase is Beylikdüzü. The key reason for this is the quality of the investment projects and transportation projects. With the Bakırköy-Avcılar-Esenyurt-Beylikdüzü-Büyükçekmece metro line, transportation has been significantly simplified and consequently, the price growth is projected to continue.
Zeytinburnu – Coastal Line
Instead of being suitable for investment, this area has opulent projects with a view of the sea and a luxurious lifestyle. Zeytinburnu - Coastal Line is one of Istanbul's priciest and most luxurious neighborhoods. Given its very advantageous location, it is one of the favorite areas for foreign investors.
Esenyurt has always been a valuable area due to its location and keeps maintaining its value and sales interest.   Esenyurt is close to all transportation methods and offers the opportunity for returns on investment and rental yields.
With the Financial Center and Üsküdar-Ümraniye-Çekmeköy metro line projects, Ümraniye has enjoyed an increase in demand and prices. Given the new infrastructure and upcoming projects, the area may provide a return on investment.
What Is the Average Price of a Home for Sale in Istanbul?
According to endeksa.com, which collects housing market data, the average house price in the country increased to 1.14 million TL ($71,000), or 8,252 TL per square meter. In Istanbul, Turkey's economic and financial center, housing prices increased by 173%, and the average price was 1.6 million TL. In Ankara, the average price was 802,000 TL while the annual growth was 129%.
Learn more about Istanbul villas by watching the following YouTube video from Imtilak channel:
How to Find a Home for Sale in Istanbul?
Here are some tips to help you navigate online listings and find the perfect home for sale:
Determine Your Budget
Determining your budget is an important first step when looking for a home for sale in Istanbul, as the city offers a wide range of properties at different price points. The first thing to consider is how much you can afford to spend on a home. This will depend on your income, savings, and any financing options that may be available to you, such as a mortgage or loan. It's also important to factor in any additional costs associated with buying a home in Istanbul, such as legal fees, taxes, and maintenance costs.
Choose Your Preferred Location in Istanbul
Choosing a preferred location in Istanbul will depend on a variety of factors, such as your lifestyle, budget, and personal preferences. Here are some popular neighborhoods and areas in Istanbul to consider when looking for a home for sale: Ümraniye, Zeytinburnu, Başakşehir, Esenyurt, Beylikdüzü, Üsküdar, and Şişli.
Use Imtilak Platform
Imtilak Real Estate is a reputable real estate company that specializes in selling properties in Istanbul, Turkey. With a user-friendly website that makes it easy for buyers to search for properties and connect with real estate agents. Imtilak Real Estate also offers additional services, such as property management and legal assistance, to help buyers navigate the process of buying a home in Istanbul. It's important to work with a reputable and experienced real estate agent when buying a property in Istanbul, and Imtilak Real Estate is a great option for buyers who want a reliable and efficient buying experience.
Utilize Search Filters
When looking for a home for sale in Istanbul, using search filters can help you narrow down your options and find properties that meet your specific criteria. Here are some common search filters that you can use on real estate websites or platforms: location, property type, price range, amenities, age of the property, and views.
By using search filters, you can quickly and easily find properties that meet your specific needs and preferences. It's important to keep in mind that the more filters you use, the fewer results you may get, so it's a good idea to start with the most important criteria and then add more filters as needed.
Review Property Details
When looking for a home for sale in Istanbul, it's important to review the property details carefully to ensure that it meets your needs and preferences. Here are some key details to look for such as legal status, additional costs, property condition, facilities, price, view, and location.
When it comes to choosing a safe area to live in Istanbul, there are several neighborhoods that are considered to be relatively safe: Bakırköy, Başakşehir, Esenyurt, Beylikdüzü, Üsküdar, and Şişli.
Istanbul is a city with a stark contrast between its affluent and impoverished neighborhoods. The city has several areas that are considered to be luxurious and wealthy, with high-end real estate, luxury boutiques, and exclusive amenities. Here are some of the richest parts of Istanbul: Bebek, Etiler, Nisantaşı, Sariyer, Başakşehir, and Beşiktaş.
Edited by Imtilak Real Estate ©
Do you like this topic? You can share it with your friends now!
Istanbul Region Report


The most favorite cities for foreign investors
The nationalities that owned the most in Turkey