Ankara Medical City: Erdogan Inaugurates the Largest Medical City in Europe
Ankara Medical City, the largest hospital in Europe, has 3,000 beds and 633 beds, 131 operating rooms, 904 clinics, 674 beds 2019-03-15
Last update
2020-04-13
Ankara Medical City: Erdogan Inaugurates the Largest Medical City in Europe
Turkish President Recep Tayyip Erdogan opened Ankara Medical City in Turkey's capital, the largest medical city in Europe and the third largest medical city in the world.
Ankara Medical City: 9th Medical City of Turkey
In his speech at the opening ceremony, Erdogan congratulates Turkey on the March 14 Medical Day and said that medical staff was in high status throughout the year.
Erdogan pointed out that Ankara Medical City is the ninth medical city to be opened in Turkey, following the medical cities in Yozgat, Mersin, Isparta, Adana, Kayseri, Elazığ, Eskisehir and Manisa.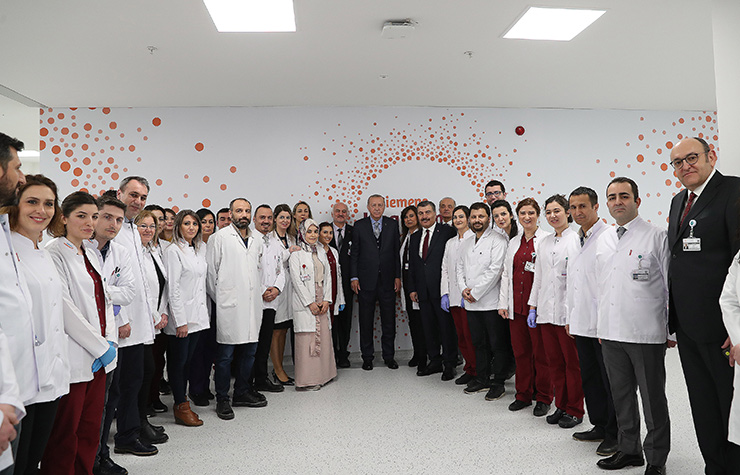 He also said that the combined capacity of these medical cities amounts to twelve thousand beds, comprising two thousand and 831 clinics, 1999 intensive care beds, and 410 operating rooms.
He pointed out that the construction is continuing to build the medical "Etelik" city in Ankara, announcing that it will be opened by the end of next year, and will exceed the capacity of three thousand and three hundred beds.
Erdogan also announced that the health valley and a technology development area related to life sciences will be established in the area around Ankara Medical City.
Ankara Medical City has 3,000 beds, 633 beds, 131 operating rooms, 904 outpatient clinics, and 674 beds.
It also has a daily capacity of 30,000 patients and 8,000 emergencies.
Ankara Medical City will contain the largest medical laboratory in Turkey, as well as two Heliports.
Edited by: Imtilak Real Estate©
Source: Anadolu