Sakura Complex promises families luxury apartments in Istanbul
The project targets families who prefer to live in a promising area of ​​Istanbul in the Basin Express area, which is considered one of the most important areas in the city. Sakura Complex promises families luxury apartments in Istanbul
Construction of a new real estate project has begun in the Basin Express area of ​​Istanbul, and the project will provide 241 apartments and 57 commercial units.
This project is being implemented to secure new living spaces for families in the Basin Express area, which has witnessed a major urban transformation during the past 10 years, as the region has hosted many housing projects belonging to many famous brands in the construction world due to its proximity to transport links in Istanbul.
The project will solve the problem of the shortage of family residential complexes in the Basin Express area
The executing company confirmed that the project will include apartments of good sizes and family styles, starting from two rooms and a hall (2+1) to four rooms and a hall (4+1), in addition to ensuring family privacy, through sound insulation between apartments and the separation of men and women in service facilities such as swimming pools, saunas, and gyms.
In his speech during the opening ceremony of the project's sales office, the company's director indicated that one type of apartment will be within one building specialized in this type and not the other, that is, when a family lives in a three-room apartment and a salon, all their neighbors in the same building will be within the same family style 3 rooms and hall (3+1).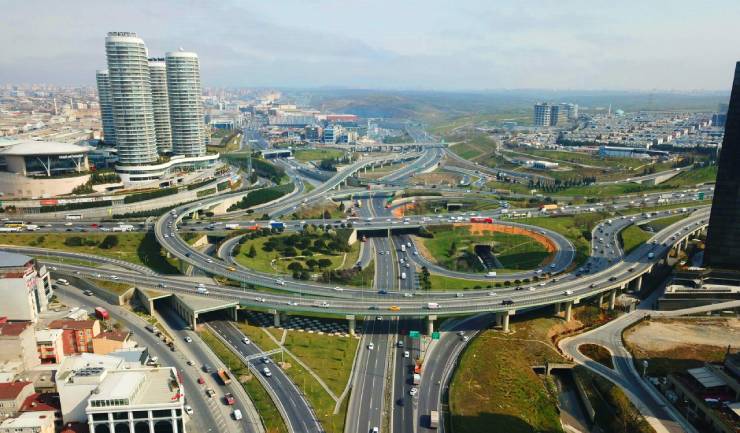 The project will be within walking distance of the metro
The project, which is being implemented with an investment cost of 1.5 billion TL, will be located at a distance of 200 meters from the airport metro line, which is still under construction.
The Sakura project will also achieve a great investment value for the owners because the project is located in a promising and emerging investment area, which makes real estate prices always rise.
Edited by Imtilak Real Estate ©
Did you like this topic? You can share it with your friends now.