Application of the identity system for each residential construction in Turkey for the current April
You will be able to identify all the building specifications, through the construction ID, that will be applied this April. Application of the identity system for each residential construction in Turkey for the current April
The application of the identity for each residential building, issued by the Ministry of Environment and Urbanization of Turkey, will allow you to identify all the specifications relating to construction, before starting the process of purchasing or renting property in Turkey.
Table Of Contents
Special identity for each building in Turkey
After a year and a half of work on the construction of the Building Identity System (Bina Kimlik Sistemi), the Turkish Ministry of Environment and Urbanization begins work on the implementation of this system in April 2021.
The building ID system is a construction-specific electronic identity, containing information about residential buildings in Turkey, stored on an electronic slide, which can be read remotely up to 70 meters, where it is tagged somewhere in the building, with a QR code to enable access to the construction ID.
This application aims to create an electronic archive, so as to allow access to building information, in different regions when in personal or public need, contributes to the prevention of many irregularities in buildings, and facilitates the classification of buildings in terms of their resilience to potential natural disasters, the most important of which is earthquake and fire.
The building identity system also contributes through statistical information to the development of methods, which reduce casualties in the event of disasters.
Building Electronic Identity
The electronic identity of the residential buildings will contain comprehensive information on all technical information on the building and its separate parts, such as the layout, building materials used in the construction of the building, and information on the building floor and foundations.
In addition, it includes information on persons living in construction or residential complexes in Turkey and will include information on construction history and developments. This system will thus be very useful in carrying out physical development studies, construction and real estate sector studies.
The Ministry of Environment and Urbanization has introduced the Electronic Identity System in all Turkish states simultaneously, through the preparation of electronic slides of buildings, and the suspension of plates on the QR code for each building.
The number of buildings whose electronic identities were completed exceeded 100,000 within days of April.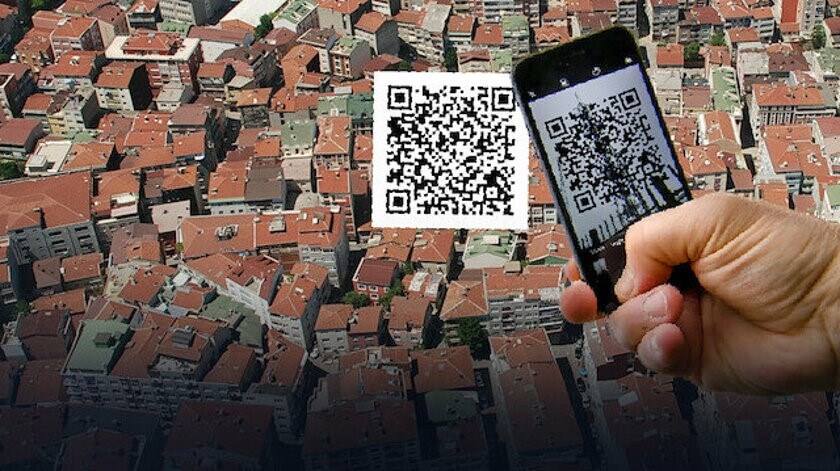 Prevention of the rental of non-earthquake-resistant homes
One of the most important things that is being developed through theelectronic identity system is to define those who are coming to live in a building, knowing the technical characteristics of this building, particularly in terms of earthquake resistance.
Work is also being done on programing  a mechanism that would prevent the rental of a house, which does not enjoy seismic immunity, until such time as it is resolved that it is not resistant to earthquakes, through repair, restoration or reconstruction.
The building ID system will be linked to 7 government regulations
The electronic identity system will have an electronic connection to 7 government electronic systems, which will be easily accessible as needed through these systems, namely:
Electronic State system (E-devlet)
Building Supervision System (Yapı Denetim Sistemi)
Electronic Concrete Control System (Elektronik Beton İzleme Sistemi)
Building Contractors Information System (Yapı Müteahhitleri Bilgi Sistemi)
Spatial Address Recording System (Mekansal Adrese Dayalı Kayıt Sistemi)
Land Registry and Cadastre Information System (Tapu ve Kadastro Bilgi Sistemi)
The System of Population and Citizenship (Nüfus ve Vatandaşlık İşleri Sistemi)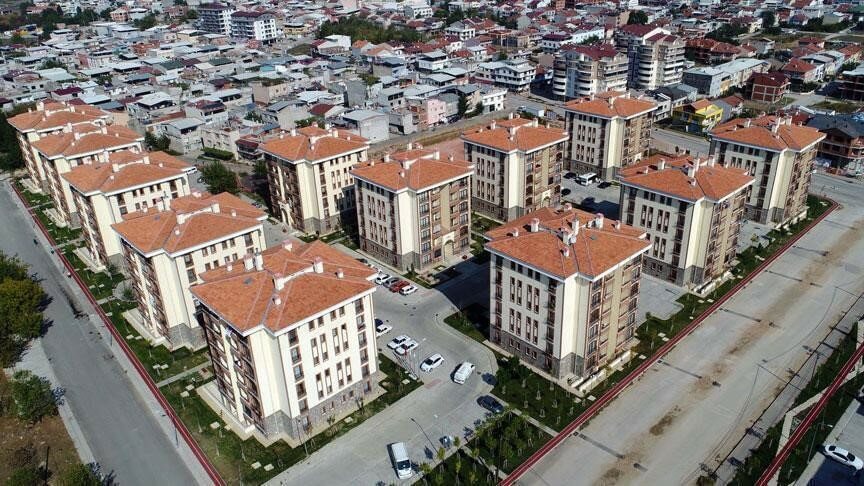 Edited by Imtilak Real Estate©
Reference: Yeni Şafak
Did you like this topic? You can share it with your friends now.