Will Turkish citizenship become in return for owning a property of $500,000?
Imtilak Real Estate discusses the possibility of raising the value of the property eligible for Turkish citizenship for a property from $250,000 to $500,000 2021-12-08
Last update
2022-06-14
Will Turkish citizenship become in return for owning a property of $500,000?
The real estate market in Turkey has witnessed a great boom in recent years, during the years 2018, 2019, 2020, and the first ten months of 2021, 5,306,000 apartments were sold in Turkey.
A remarkable rise in real estate investment for foreigners
The share of foreign investment in Turkey's real estate that was sold during the past four years was remarkable. Foreign investors bought 169,330 properties among those apartments that were sold.
When searching for the reasons for foreign investors' demand for real estate investment in Turkey, we will find several reasons, the most important of which are: Turkey's strategic location, the appropriate investment climate, laws encouraging real estate investment, low taxes, in addition to the steady economic growth in Turkey, and strong infrastructure.
Turkish citizenship in exchange for a property
One of the reasons for the acquisition of real estate in Turkey deserves to be included is the possibility of acquiring Turkish citizenship in exchange for property valued at $250,000, which has given added value to the idea of ownership of the real estate in Turkey.
The person wishing to buy a property can combine the acquisition of a house in a promising, advanced and beautiful country such as Turkey with the opportunity to obtain its citizenship, in addition to the possibility of benefiting from the property through leasing in the event that he does not want to live in it or invest it by reselling it after a period of 3 years at a fair return.
Regarding the statistics of real estate sold in Turkey during the last four years, and considering the number of foreign investors who bought real estate in Turkey during that period, 19,330 people have acquired Turkish citizenship in return for owning a property, and the number is constantly increasing.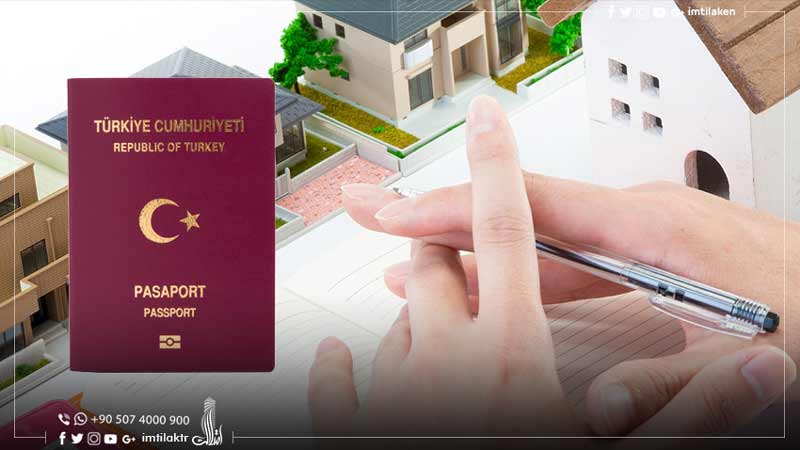 What's the reality of amending the Citizenship Law for a real estate investment?
In light of what we have presented about the importance of the issue of naturalization in return for buying a property in Turkey and its stimulating effect on investment in Turkey, a question is being asked in some Turkish media circles: Will the value of the property become $500,000 so that the investor apply for Turkish citizenship?
Upon following up on this issue, it becomes clear to us that there is no official decision yet regarding amending the amount of $250,000 to become $500,000 at the time of writing these lines.
However, we note that the amendment of the decision to grant Turkish citizenship in return for buying a property worth $250,000 was put forward before the outbreak of the Coronavirus pandemic, but no amendments have been made in this regard so far, as we have already mentioned.
Edited by Imtilak Real Estate ©
Did you like this topic? You can share it with your friends now.