Properties For Sale In Istanbul European Side
Discover the best property for sale in Istanbul's European side. Explore our curated list of apartments, villas, and commercials. Understand the market before buying your next property.
Properties found: 128
USD

EUR

SAR

AED

KWD

OMR

QAR

BHD

JOD

DZD

YER

TRY

GBP

CHF

CAD

AUD

CNY

RUB
Whether you're looking for your ideal house or a profitable investment, we offer a wide range of Istanbul properties to meet your requirements. Our blog is committed to giving you insightful direction and counsel on numerous initiatives taken on across the city so you can choose the best course of action for your investment.
With a huge assortment of homes accessible in various locations and price ranges, Istanbul offers a wide range of opportunities for residents and investors. Our blog is to be your go-to source for information, including market evaluations, neighborhood summaries, market trends, and expert guidance to help you through the difficulties of buying a house in Istanbul.
Benefits of Investing in Real Estate in Istanbul
Strategic Location
Istanbul is a highly sought-after investment site due to its advantageous location at the intersection of Europe and Asia. The city acts as a significant commercial and cultural center with strong access to international markets. Because of its position as a bridge between continents, it has access to a wide variety of markets and chances for corporate growth.
Hassle-free Sales Experience
The Turkish government has implemented a number of steps to promote foreign real estate investments in Istanbul. These activities include of building online platforms for real estate transactions, simplifying procedures, and expediting legal processes. Investors won't experience any difficulties while buying or selling real estate in Istanbul thanks to these safeguards.
Cheap Prices & Affordable Living
Real estate in Istanbul is affordable when compared to many other major cities across the globe. Istanbul is a sought-after place for investments since it is affordable, giving potential investors the possibility to enter the market with relatively modest entry expenses and potentially generate substantial profits.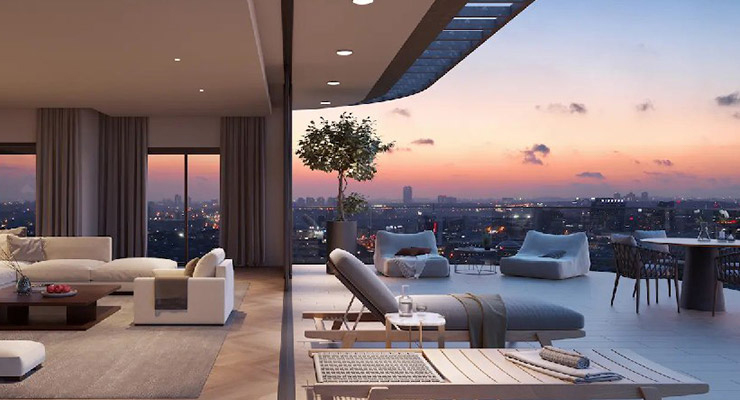 Best Places to Buy Properties in Istanbul European Side
Beyoglu
Beyoglu is a well-liked neighborhood with a dynamic and multicultural ambiance as well as a strong historical and cultural background. Beyoglu is a desirable option for investors looking for a vibrant and dynamic neighborhood since it provides a mix of residential and commercial buildings. It is very tempting to live and own an apartment in Beyoglu.
Besiktas
Besiktas is a prominent and sought-after neighborhood that is located along the Bosphorus. It provides breathtaking lake vistas, first-rate transit options, and a wealth of attractions.
Sisli
A well-established business and commercial district with housing possibilities is Sisli. It is noted for its luxury malls like Cevahir Mall, upscale apartment projects, and closeness to the booming neighborhood of Nisantasi. Modern comforts, accessible transportation, and a stimulating way of life are all offered in an exceptional way in Sisli.
Avcilar
Avcilar is a neighborhood that is actively growing that is adjacent to the Marmara Sea's shoreline. It provides a variety of reasonably priced residential units and has experienced rapid expansion in recent years. Universities, commercial areas, and transit hubs are all conveniently located near Avcilar, making it a desirable alternative for young professionals and students.
Esenyurt
Esenyurt is a residential community that is expanding quickly and has reasonable home pricing. Despite being outside of Istanbul, it has decent access to the city's center through transit. Esenyurt has experienced significant urban growth, and its abundance of contemporary residential complexes and facilities has made it a preferred location for real estate investments.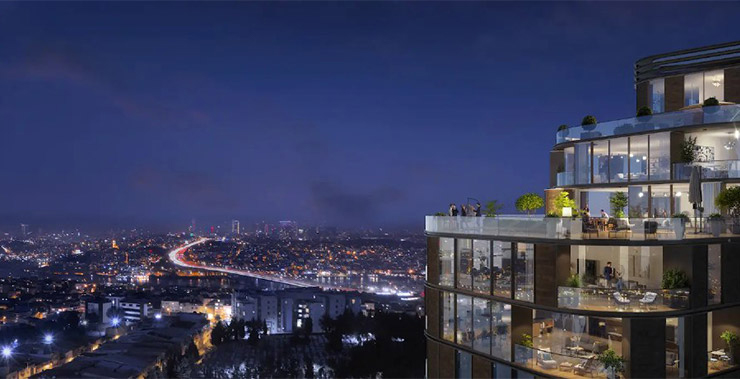 Differences between the Asian and European sides
The Asian side of the Bosphorus Strait is to the east, while the European side is to the west. This particular placement offers each side a distinctive atmosphere and adds to the city's rich cultural diversity.
Many Westerners residing in Istanbul prefer the Asian side because it is more modern, has more shopping options, and has better public transit links. Because it is more historically significant, has more museums, and has a greater view of the Bosphorus, tourists choose the European side.
Istanbul's European side is renowned for its vibrant pace, exciting routes, and dynamic atmosphere. The Asian section of the city has a more calm and organized way of life. There are fewer tourist attractions and more locals living here.
Powerful Tips to Find the Best Property For Sale
Contact A Reputed Real Estate Agent
Using a good real estate agent's services may be quite beneficial. They have extensive market expertise, access to a variety of listings, and can offer advice that is specifically catered to your need. A knowledgeable agent will facilitate your search, bargain on your behalf, and guarantee that you are making an informed choice.
Browse Websites of Real Estate Agencies
Many real estate companies have accessible websites where their property listings are shown. Use these tools to view properties, limit search results according to your choices, and gain an understanding of pricing and market trends. You may narrow down your possibilities by looking at the extensive information, pictures, and virtual tours that are frequently included in online listings.
Inspect Lots of Properties
Don't restrict your search to a few homes. Visit and actively view a variety of properties to obtain a better sense of what is on the market. This will enable you to compare several solutions, analyze their merits in light of your needs, and evaluate their characteristics. You'll get a more true view of homes if you take the time to personally check them rather than just relying on internet information.
Check Current Property Costs
Stay up to date on the neighborhood's current real estate costs. To determine the worth and competitiveness of the properties you are considering, research recent sales data, comparable properties, and market trends. This knowledge will aid in your ability to bargain successfully and make reasonable proposals.
Inspect the Entire Neighborhood
It's important to evaluate both the property and the area when purchasing a home. To obtain a sense of the environment, see the facilities and infrastructure, and assess the general livability, visit the region at various times of the day. To make sure the area fits your lifestyle preferences, take into account aspects like closeness to entertainment, retail, and transit hubs.
Imtilak Real Estate: Your Real Estate Partner
Imtilak Real Estate is the best choice for investing in Istanbul's European Side. You can find any property you want and get full service from experts. Enjoy Istanbul, a wonderful city, with Imtilak Real Estate.
Edited by Imtilak Real Estate ©
Do you like this topic? You can share it with your friends now!
ALADAĞ Region Report


The most favorite cities for foreign investors
The nationalities that owned the most in Turkey