Cheap Villas for Sale in Istanbul
Cheap villas for sale in Istanbul: Explore our listings of affordable villas and find the perfect home for you in the best areas in Istanbul. Call us to get the best deals.
Properties found: 10
USD

EUR

SAR

AED

KWD

OMR

QAR

BHD

JOD

DZD

YER

TRY

GBP

CHF

CAD

AUD

CNY

RUB
The Advantages of Buying a Cheap Villa in Istanbul
Save Money
Imagine the feeling you get when you ask about the vacant lot that is for sale. You are so close to realizing your dreams. Yes, it may be true, but this is only one step closer to your dream home. You may have thought about how much money you would need to save in order to build your dream house on that vacant lot. You may need to save at least half a million pesos for this vacant lot. Congratulations on purchasing your first vacant land for sale.
Easier to Sell
In general, properties with lower prices tend to attract a larger pool of buyers. You may find that if you decide to sell a cheap villa, it will be easier to attract potential buyers because of the affordability factor. This could lead to a faster sale.
Value Appreciation of a Villa
The value of your house and land has increased over the years. This is an advantage if you are looking to buy a house and a lot. Real estate appreciation is influenced by three main factors. The value of land increases. Land value is related to population growth. The population is constantly increasing, so more and more people need houses and lots for them to live and stay in. As a result, there are more properties being built and land gets more expensive. The value of a property increases as the area becomes more developed. Real estate is appreciated by the infrastructure, accessibility, and roads of the property. The infrastructure in the vicinity of the property can determine the value of the real estate. If you want your property's value to increase, buying a house with a lot can be an excellent strategy.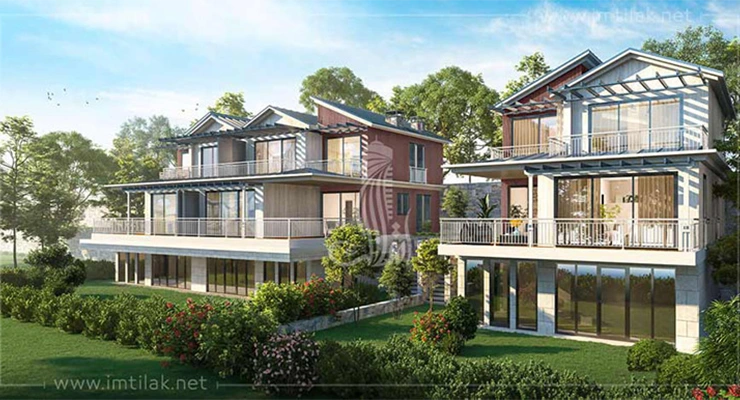 Are Turkish Villas a Good Investment?
Investors from around the globe have shown a great interest in purchasing villas in Turkey in recent years. The Turkish real estate market is the most lucrative in the world. Many foreign investors are attracted to Turkey by the affordable prices per square meter. Turkish citizenship is very affordable and so are the costs of other villas.
The high rental yields each year are a smart investment and also the fact that the property prices increase by a certain percentage each year. There are many luxurious and spacious villas in Turkey for investors and businessmen from around the world. Don't miss out on this opportunity.
How Much Does a Villa in Istanbul Cost?
We recommend 2- or 3-bedroom villas for families with 2-3 people. These villas are not only easy to use but also cheaper in terms of monthly maintenance and purchase costs. For larger families, there are 10-bedroom mansions and villas. The area and features of the villa increase as the square meter grows. The price segment will increase accordingly.
In a high-quality housing project on the coast in Beylikduzu, for example, you will need to budget over $1 million in order to buy a villa with 5 bedrooms and a private pool measuring 542 square meters. It is essential to find a Turkish real estate company that can provide you with the best assistance when you are looking to purchase villas in Turkey.
Where to Find Affordable Villas in Istanbul?
Beylikduzu
Beylikduzu lies on Istanbul's European Side. There are several stylish and modern villa developments. Beylikduzu municipality has also benefited from its modernization and growth in infrastructure to the point that it is a popular place for purchasing a villa. The villa also offers a stunning view of Buyukcekmece Bay.
Silivri
Silivri lies on Istanbul's European west side, west of Buyukcekmece Lake. Silivri is a luxurious place to vacation in villas with views of the Marmara Sea and the beautiful fields. Silivri offers the best option for villas to be purchased in Istanbul if you are looking for both urban luxury and tranquility.
Buyukcekmece
Buyukcekmece, located west of Istanbul, is a developed area despite being far from the city center. Buyukcekmece is a place where property values are always rising. It's a great location to buy a villa away from the hustle and bustle of Istanbul.
Zakariyakoy
Zekiriyakoy is located in the district of Sariyer. Sariyer has been referred to as one of Istanbul's centers. This little town has become one of Istanbul's wealthiest areas due to its luxury housing constructions.
Beykoz
This district is on the Asian side of Istanbul, only a few minutes away from the Fatih Sultan Mehmet Bosphorus Bridge. The villa project makes this place even more special. Istanbul's Beykoz is a mix of upscale and urban areas. This is one of the most affordable areas in Istanbul to purchase a villa. It has everything that you need to begin a new life, away from the city's commotion and crowds.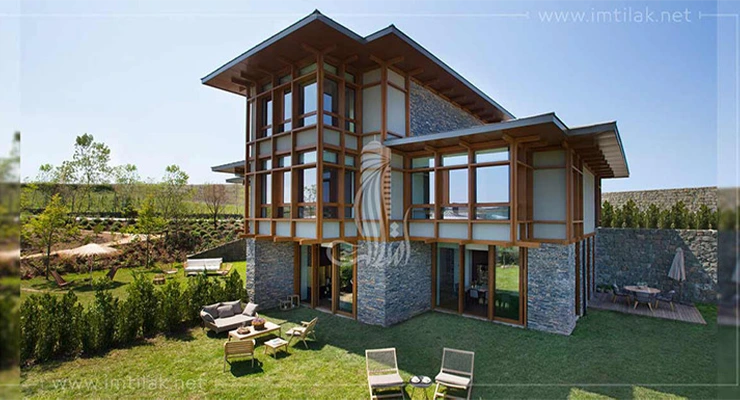 How Imtilak Can Help You Find the Best Villas for Sale in Istanbul?
Imtilak Real Estate offers a variety of Villas for sale in Istanbul at competitive prices. With so many options to choose from you will always find a suitable home for your need. Imtilak is also pleased to offer complete services to ensure smooth and seamless transaction procedures. Our team will provide support to you from finding the appropriate Villa to moving into your new home.
Contact Imtilak today, and rest assured that our team will achieve your goals.
Edited by Imtilak Real Estate ©
Do you like this topic? You can share it with your friends now!
Istanbul Region Report


The most favorite cities for foreign investors
The nationalities that owned the most in Turkey