Properties for sale in Dubai: Best 2023 Offers
If you are looking to buy a property in Dubai for the purpose of living or investment, Imtilak Global provides you with the best options (apartments, villas, and commercial properties), view our offers and contact us.
Properties found: 30
USD

EUR

SAR

AED

KWD

OMR

QAR

BHD

JOD

DZD

YER

TRY

GBP

CHF

CAD

AUD

CNY

RUB
Is it Worth Buying Property in Dubai?
Dubai's economy thrives, thanks to diverse sectors like real estate, tourism, and finance. The city's location as a global hub for business contributes to its robust and stable economic growth. Dubai's real estate market has proven to be resilient and stable over the years. To increase transparency and protect investors' interests, the government has implemented initiatives and regulations.
Advantages of Buying a Property in Dubai?
Economic Growth and Stability
Dubai has a stable economy that is growing, with diverse sectors like tourism, trade, and finance. The long-term vision of the government for economic diversification assures stability and growth, which makes it an attractive investment center.
Tax-Free Environment
The absence of income, capital gains, and property taxes is one of the biggest advantages of buying property in Dubai. The absence of tax provides significant savings for investors and higher returns on their investments.
High Rental Yields
Dubai's real estate market has high rental yields in comparison to other cities around the world. Renting properties is a lucrative business for owners of property due to the high demand and steady flow of tourists and expatriates.
Diverse Property Options
Dubai has a variety of properties to suit all budgets and preferences. Investors have a wide range of options to choose from, including luxury villas, apartments and beachfront properties.
Luxurious Lifestyle
Dubai is a city that offers a luxury lifestyle to those who own a property. The city's extravagant shopping malls and fine dining restaurants are world-renowned. It also has world-class entertainment venues and a beautiful beachfront. Dubai's cosmopolitan atmosphere ensures that residents and tourists alike enjoy a high quality of life.
Check out our offers for luxury apartment for sale in Dubai.
Safe and Secure Environment
Dubai's safety and security is renowned, and it offers a peaceful atmosphere for residents and investors. Property owners can enjoy peace of mind with a low criminal rate and robust legal system.
Excellent Infrastructure
Dubai's infrastructure ranks among the best in all of the world. Modern roads, efficient public transport, top-notch healthcare facilities and top-notch education institutions are all part of the city. The city's well-developed infrastructure enhances the quality of life and increases the investment potential.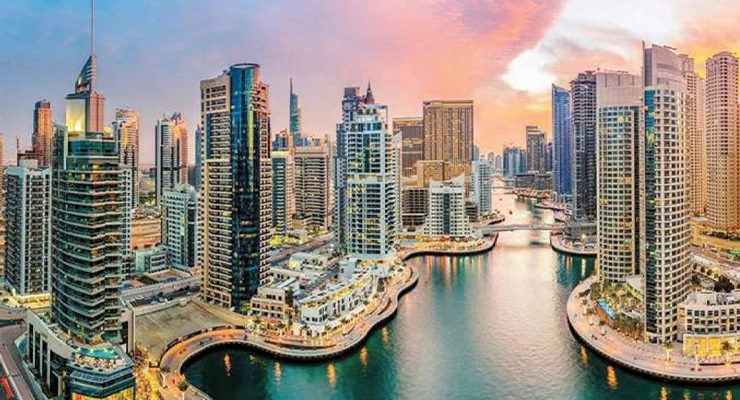 Average Property Prices in Dubai
Apartments ranged in price from AED 400 000 to 800 000, while one-bedroom apartments were priced between AED 600000 and AED 1.5 Million, two-bedrooms from AED 9000000 to 2.5 Million, and three-bedrooms from AED 1,5 million to 4 million. Prices for townhouses and villas with three bedrooms ranged between AED 1,000,000 and AED 4,000,000, while prices for villas with four bedrooms ranged from AED 2,500,000 to AED 7,500,000. Luxury villas in Dubai are usually priced at AED 5,000,000 and higher. These are approximations and may change depending on the market, location and other factors. Consult local real estate professionals or check out the latest property listings in Dubai for the most up-to-date information.
Best Areas to Buy Property in Dubai
Business Bay
Business Bay is the number one place to buy property in Dubai. Business Bay is one of the most popular parts of the city due to its central location. This iconic location is ideal for those looking to invest in property. Renting in this stunning location is very popular amongst those who work here.
Downtown Dubai
Downtown Dubai is the perfect place to purchase an apartment in Dubai. The apartment is located in the heart of the city and only a few minutes from the various communities and attractions. It's also home to the iconic Burj Khalifa. This means that you can own a unit and enjoy a dream residence. You're only minutes away from everything you need, including hospitals, schools and nurseries.
Dubai Marina
This community is perfect for those who are looking for a home that offers spectacular views. Dubai Marina is home to many towers and buildings, offering a variety of properties.
Jumeirah Village Circle
Do you want to live in a quiet area? Jumeirah Village Circle would be the best option for you. The community was built in 2005. It is known for its green spaces and mid-rise buildings, creating beautiful landscapes throughout its area. You can choose from a variety of different types of apartments. The community also provides everything needed for a comfortable residence.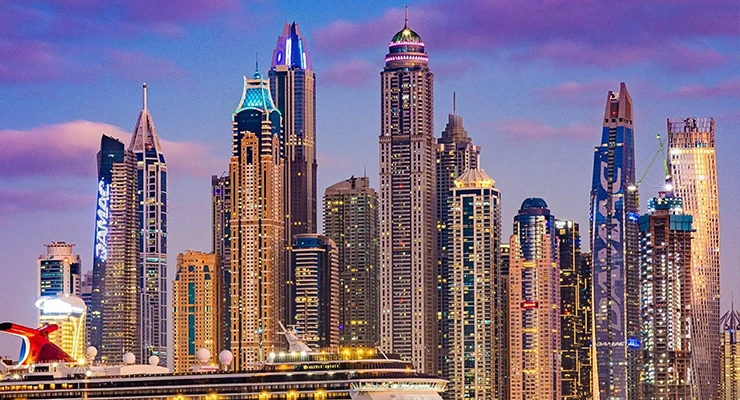 Palm Jumeirah
Palm Jumeirah offers a unique living community with a wide range of services, from the essentials to leisure. This unique man-made palm provides a distinctive living community, with a variety of services available.
Arabian Ranches
 Do you want a community that is family-friendly and has spacious units? Arabian Ranches is the perfect place to meet your needs. This is one of the most popular areas in Dubai to purchase a villa or a townhouse, with many choices and varying areas.
In this prestigious area, you will be able to own your dream home with a garden and pool. You will be able to access Sheikh Zayed Mohamed Bin Zayed from Arabian Ranches. This is one of the main roads in the City.
What is the Best Property to Buy in Dubai in 2023?
Your lifestyle, investment goals, and preferences will determine the best property in Dubai to buy in 2023. Dubai has a wide range of properties to suit different needs. High-end apartments located in Downtown Dubai and Dubai Marina may appeal to those seeking a luxurious, cosmopolitan life. Villas in areas such as Arabian Ranches and Jumeirah are ideal for families looking for spacious living. Townhouses located in communities like Jumeirah Village Circle could be the perfect option for those who want a mix of apartment living and community feeling.
Property for Sale in Dubai by Imtilak Global
The project is situated in Business Bay. This area has some of the most beautiful skyscrapers in Dubai, as well as a charming view. The project site is located near Dubai International Airport and a network connecting roads that connects it to the rest of the city. The project is only a few steps away from residents' daily needs.
Binghatti House is one of many luxury residential developments within Jumeirah Village Circle, located on the southern part of Dubai. This area is considered to be one of the most desirable residential areas in Dubai.
The site is easily accessible from all parts of Dubai, thanks to its proximity to a road system that connects it with the most important landmarks and areas in Dubai. The site is equipped with integrated services such as schools and health centers. It also has parks, shopping malls and sports facilities.
Binghatti Amber in Dubai is located at Jumeirah Village Circle, which is a central location from where you can reach Dubai's main areas, such as Dubai City Centre and Burj Khalifa. The Dubai Mall, Dubai International Airport, and The Dubai Mall are all easily accessible.
The project is near all the daily needs of residents since it is surrounded by schools, markets, and hospitals. It also has parks, public services, and other facilities.
The project is situated in the Dubai Marina, an area that is known for its beauty and sophistication. It also attracts tourists and luxury home buyers with its attractiveness and luxurious housing. The project site is connected to the entire city by a network that includes roads. It takes only minutes to get to the main landmarks of Dubai such as Downtown Dubai and Burj Khalifa.
Steps and Conditions for Buying a Property in Dubai for Foreigners
Select a Property: Make sure the property meets your needs.
Hire a Real Estate Agent. A registered real estate agent can help you navigate the process. They will also provide valuable insight.
Reserve the Property. Once you have chosen a particular property, a reservation fee is usually required to reserve it.
Sale Agreement: Sign an agreement with the seller outlining all the conditions and terms of the purchase.
Pay the Deposit. You will need to pay a deposit of 10% or more of the value of the property.
Obtain a Certificate of No Objection (NOC). For certain properties in particular areas, the Dubai Land Department may require a Certificate of No Objection.
Transfer Ownership: Complete transfer ownership at Dubai Land Department. The remaining amount plus any fees is due.
You will receive a title deed once the transfer has been completed. This document confirms your ownership.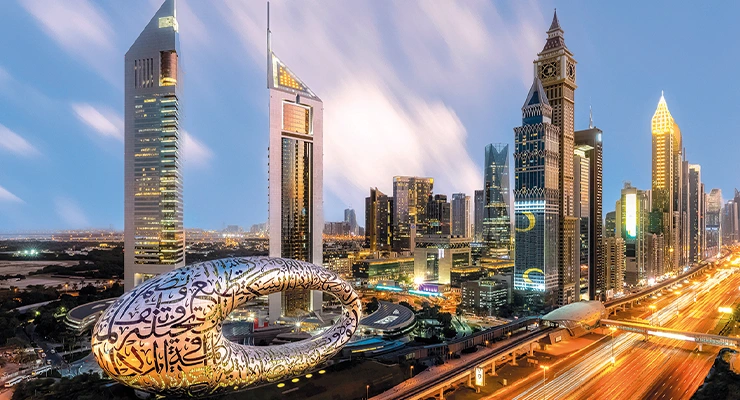 Book a free consultation with the Imtilak Global team
Imtilak Global invites you to a complimentary consultation to uncover the lucrative real estate investment opportunities. Our team of distinguished experts will dig deep into your goals to ensure that each piece of advice you receive is tailored to your needs.
Edited by Imtilak Global ©
Do you like this topic? You can share it with your friends now!
Dubai Region Report


The most favorite cities for foreign investors
The nationalities that owned the most in Turkey