What criteria do foreigners prefer when investing in real estate in Turkey?
Detailed information on foreign investment in Turkish real estate and criteria for purchasing property for foreigners. Also, learn about foreign investors' views on Turkey and their problems with real estate investment. 2021-03-16
Last update
2022-01-05
What criteria do foreigners prefer when investing in real estate in Turkey?
In this article, we talk about the most important observations of the people who were interviewed about their satisfaction with the process of ownership and investment in Turkey.
The study included research into the real estate investment register of hundreds of foreign investors (from 48 countries around the world) who purchased homes in 12 cities in Turkey. The research included the gratitude of investors for buying the property from Turkey, as well as the criteria and priorities that investors of various foreign nationalities are interested in when buying a property from Turkey.
Foreign investors: very grateful for the purchase of the property, Turkey
According to the data of the mentioned report, all the investors surveyed are very satisfied and grateful to have acquired a property in Turkey. According to the findings of the report, foreigners were grateful for their investment in real estate in Turkey: 83.2%.
This proportion varied depending on the nationalities of foreign investors, with Algerian investors ranking among the most grateful foreign nationals buying a property in Turkey at 95.8%. They are followed by the second-ranked Russians with a gratitude rate of 92.6%, the third-ranked Germans with a 92% ranking, and the most grateful foreign citizens from real estate investment in Turkey were:
| | | |
| --- | --- | --- |
| Rank | Foreign Nationality | Gratitude ratio |
| 1 | Algerian | 95.8% |
| 2 | Russian | 92.6% |
| 3 | German | 92% |
| 4 | British | 91.7% |
| 5 | Jordanian | 89.7% |
| 6 | Iraqi | 86.5% |
| 7 | Iranian | 76.9% |
| 8 | Saudi Arabian | 66.7% |
In a comment on the results of the study on the satisfaction and gratitude of foreign real estate investors, Mr. Omer Faruk Akbal, President of the Association for Offshore Real Estate Promotion, stated:
"83.2% of public gratitude for investing in Turkey's real estate is very good, and 70.2% of investors want to buy back property in Turkey. This indicates the effectiveness of strategies for promoting foreign markets. There is no doubt that the quality of construction in Turkey, which meets the wishes and aspirations of investors, and its cultural climate, which suits most different cultures, in addition to its sophisticated service and health system, plays a significant role in increasing the demand of foreign investors for investment in the Turkish real estate sector".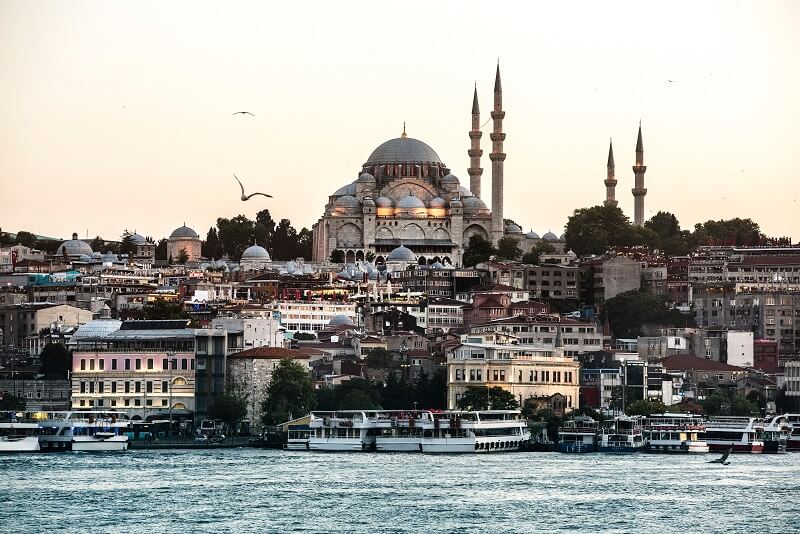 Would you like to buy an apartment in Turkey again?
"Do you plan to buy another house in Turkey in the coming period? " It is one of the questionnaire questions posed to the foreign investors examined in the study. According to the classification of respondents to this question as "yes" according to the States to which they belong: Jordanians ranked first with 72.4%. They were followed by Algerians in second place with 66.7% and Iraqis in third place with 51.4%. The top five rankings were as shown in the table below:
| | | |
| --- | --- | --- |
| Rank | Foreign Nationality | The proportion of people who want to buy another house in Turkey |
| 1 | Jordanian | 72.4% |
| 2 | Algerian | 66.7% |
| 3 | Iraqi | 51.4% |
| 4 | Saudi Arabian | 43.6% |
| 5 | British | 41.7% |
For those who have not made a positive or negative decision to answer this question, the breakdown by State to which they belong is as follows:
| | | |
| --- | --- | --- |
| Rank | Foreign Nationality | The proportion of people who have not made a firm decision to buy another home in Turkey |
| 1 | German | 48% |
| 2 | Iranian | 46.2% |
| 3 | British | 41.7% |
| 4 | Russian | 37% |
Criteria and priorities for foreigners in the procurement of property
According to the same study, the price of the property ranked first among the factors affecting the procurement process, with 63.4% of the investors surveyed being among the top priorities. The location of the property was ranked second, with 58.3% of investors in the top priority, according to 36% of investors, the view ranked third. The ranking of the five most influential factors in the acquisition of the property is as follows:
Get to know more by reading our article on real estate prices in Turkey and check our distinctive offers of ownership in Istanbul apartments.
| | | |
| --- | --- | --- |
| Rank | Priority | The proportion of investors who consider it the most important |
| 1 | Price of the property | 63.4% |
| 2 | Location of the property | 58.3% |
| 3 | The view | 36.6% |
| 4 | Profit | 28.8% |
| 5 | The building features | 21.2% |
As for the classification of foreign nationalities surveyed according to the criteria affecting the decision to purchase the property, 83% of the British were granted. 62% of Jordanians gave priority to the location of the property, while 61.5% of Saudis gave priority to the appearance of the property. Priority was given to the price of the property for 75.7% of Iraqis, 68% of Germans, 54.2% of Algerians, 61.5% of Iranians, while 51.9% of Russians gave importance to both the location and price.
Commenting on these figures, Mr. Omer Faruk Akbal said: "There is no doubt that the price of the property is of great importance for many countries. But this cannot be generalized. The British or Jordanian preference for the location of the property, and the Saudis for its appearance, have important connotations".
Following the competition of the Turkish real estate market, he told his global counterpart: "The Turkish market is a strong competitor in terms of price. Whereas the average price per square meter in Istanbul today is about 450 euros, in Europe it is about 2-4 thousand euros. Proper marketing and expansion will undoubtedly have a significant impact on strengthening Turkey's role as a competitor in the global real estate market".
77.8% Russians and 84% Germans preferred Turkey because of its climate, 50% Algerians because of its religious, social and cultural characteristics, and 66.7% British as a place of safe and stable living.
Why do foreign investors prefer Turkey's real estate?
According to data from the above-mentioned report, Climate ranked first among the most favored factors for which foreign investors favored Turkey, by 53.2% of surveyed investors.
The second rank was factors of culture, social structure, and religious tolerance, by 48% of the investors surveyed. Safe and stable living, by 39.8%, ranked third. In fourth place, Turkey is an appropriate option for a holiday at an acceptable cost, according to 34.9% of those surveyed. Hospitality ranked fifth as it was preferred by 30.7% of those surveyed. 
The answer to the question is: "Why do you prefer Turkey?" 71.8% of Saudis responded "because it has a better climate than others," and 70.3% of Iraqis said because living in it is safer and more stable, "and 55.2 percent of Jordanians and 53.8 percent of Iranians said," because it's better than the country where I live economically".
For more, we recommend reading our article on investing in Turkey: Features and the most important fields.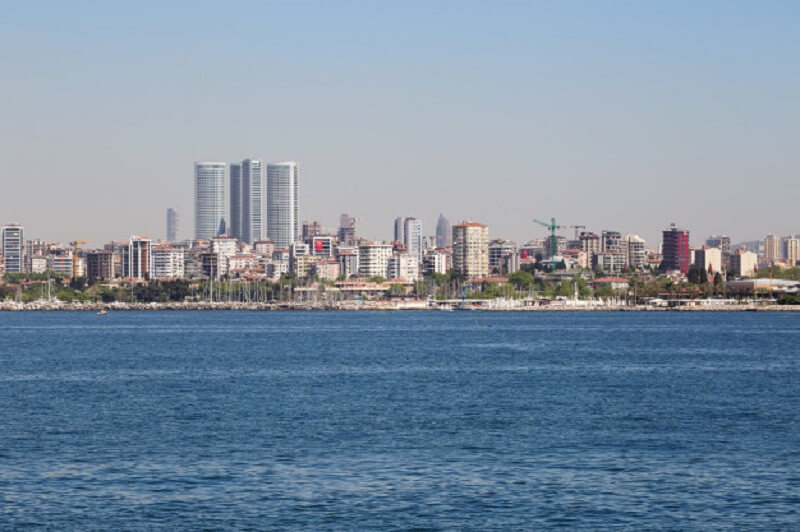 What problems did foreign investors have when investing in real estate in Turkey?
In a question about the problems faced by real estate investors after buying a property in Turkey, she responded: "Non-delivery of projects in time" ranked first at 77.4%, it was followed by an answer: "Misinterpretation" 36.6%. Then answer: "Problems with the management of the housing complex" were followed by 30.1%, followed by answers to 16.1% problems with water, electricity and gas, and 14% problems with the subject of Turkish citizenship.
What are the most important qualities and words that foreigners know Turkey?
In answering a question about foreign investors' impression of Turkey, the first was to describe it as: "Beautiful country," where 49% of respondents were investors who saw Turkey as a beautiful country. "Islam" ranked second, with 28.2% of the investors participating in this questionnaire choosing it. Other traits that have emerged include: "History of Turkey," where 6.1% of participants stated, culture, religious convergence, work and investment, fine holidays and tourism were present in some answers.
Some participants also stated that felt Turkey was like their second home.
Saudis: Beautiful, safe, Istanbul.
Iraqis: Nature, wonderful, my home.
Jordanians: Islam, good host, strong.
Russians: Sea, history, Istanbul.
Germans: Well hosted, Antalya, quality.
Algerians: Erdogan, Islam, history, beautiful.
Iranians: Neighbor, climate, beauty, stability.
British: Climate, safety, beauty, culinary art.
Other important information and topics:
Earthquake insurance in Turkey and compensation for Turks and foreigners
Information on Sapanca region in Turkey; housing and investment
Edited by : Imtilak Real Estate
Source: emlakkulisi
Did you like this topic? You can share it with your friends now.