Translation of the Law Amendment Decision of Granting Turkish Citizenship In Return For Buying a Property
The new amendment allows a foreigner to apply for Turkish citizenship in return for buying a property under construction in Turkey 2018-12-12
Last update
2022-06-14
Translation of the Law Amendment Decision of Granting Turkish Citizenship In Return For Buying a Property
In the framework of the facilities provided to foreign investors in Turkey to support the real estate sector, and in the context of a series of clarifications and amendments to the new Turkish nationality law, Turkish President Recep Tayyip Erdogan signed an important Resolution to amend the Nationality Law, To obtain Turkish citizenship through buying property that is under construction, after it was limited to completed properties only!
The following is an exclusive translation of the latest decision provided by Imtilak Real Estate, followed by a copy of the Resolution in Turkish.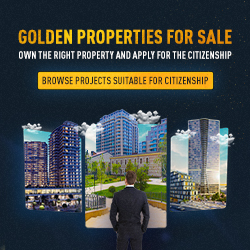 Resolution No. 418 
The resolution was issued in accordance with article 46 of the Turkish Nationality Law No. 5901 concerning the amendment of the decree applied in the law mentioned below concerning the granting of Turkish nationality and comes into force immediately.
6 December 2018
Recep Tayyip Erdogan
President of the Republic
Decree on amendments to the Turkish Citizenship Act
 Article (1) Article (b) of the second paragraph of the decree concerning the application of the Turkish nationality law and within the scope of application was added in accordance with the decision issued by the Council of Ministers on 11/02/2010 No. 2010/139, By adding a phrase after the words " Which he bought ", the phrase " Either be a full title deed or a floor easement ", so that the property is paid in cash at a value not less than $ 250,000 or the equivalent in Turkish lira, and organizing a promise to sell  contract at notary and put an additional explanation on the title of the property shows that the property cannot be sold or transferred to another party for three years.
Article 2 This Decree shall enter into force as from the date of its publication.
Article 3 The President of the Republic shall implement the provisions of this decree.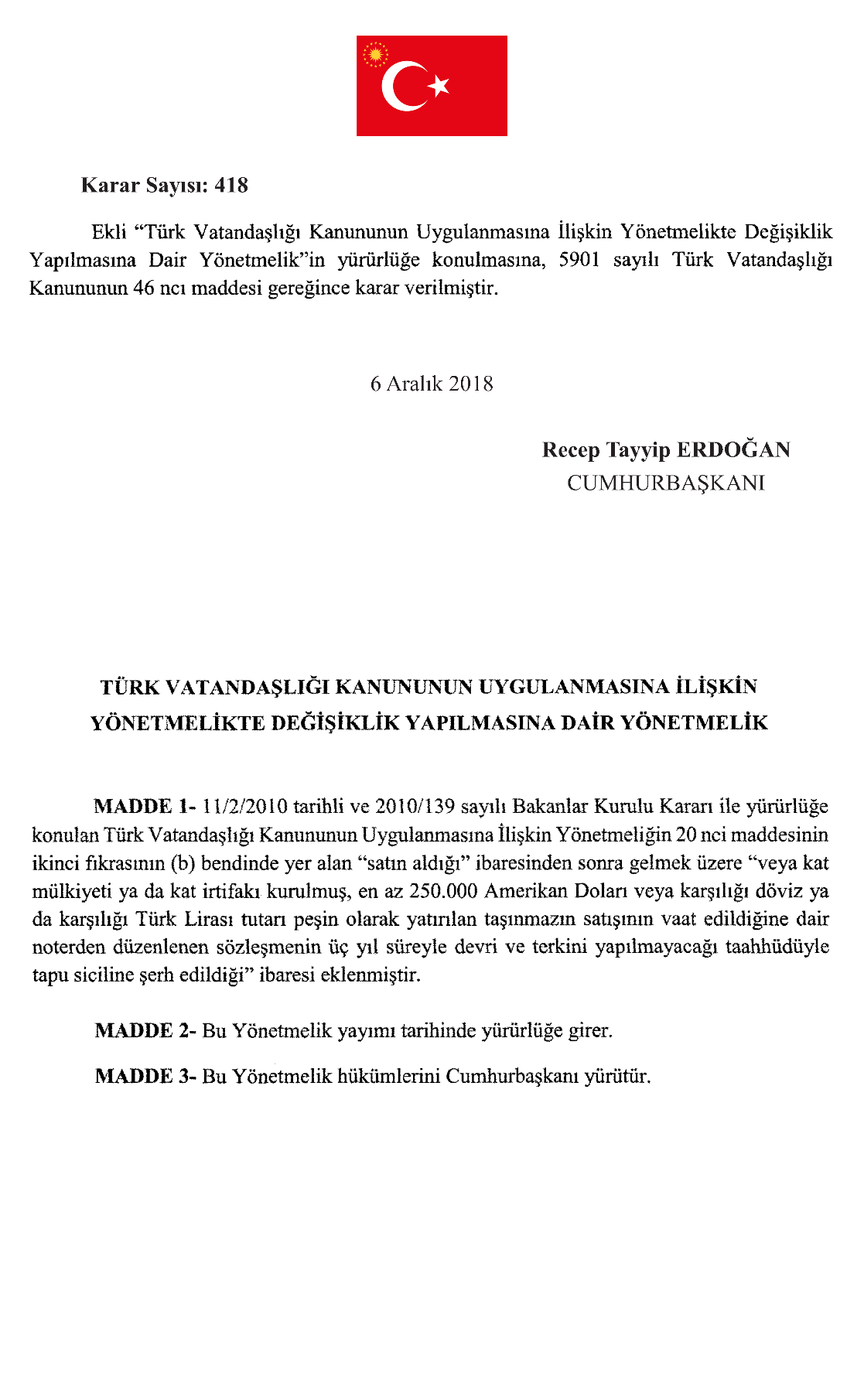 Edited by: Imtilak Real Estate