An increase of 81% | The highest direct investment flow in Turkey in five years
The Turkish economy, registering a 9.1% increase, achieved the highest growth rate among its peers in the industrialized G-20 countries, including FDI for 2021. 2022-02-23
Last update
2022-03-01
An increase of 81% | The highest direct investment flow in Turkey in five years
In 2021, foreign direct investments in Turkey reached a record high since 2016, with an increase of 81%, reaching $14.2 billion.
This came in a statement by the head of the Investment Office of the Presidency of the Republic, Burak Daglioğlu, to Anadolu Agency, in which he talked about foreign investments in Turkey, the expectations for the current year, and Turkish promises to foreign investors for 2023.
Turkey was affected by Coronavirus moderately
Daglioğlu explained, "Foreign direct investments in the world declined by 35% in 2020, affected by the Coronavirus pandemic, while Turkey recorded the most moderate decline in the world by 18%"
He added, "According to the first report of the United Nations Conference on Trade and Development "UNCTAD" for the year 2021, the volume of global foreign direct investment increased by 77% compared to 2020, while it reached a record number in Turkey, with an increase of 81%, recording $14.2 billion.
The highest investment flow!
"This amount is the highest foreign direct investment flow that Turkey has recorded since 2016," Daglioğlu said.
He explained that the geographical distribution of incoming foreign direct investment was 60% from Europe, 24 percent from Asia, and 16% from America.
He pointed out that the countries that occupied the top ten positions in foreign direct investment in Turkey are: the United Kingdom, the United States, the Netherlands, Switzerland, the United Arab Emirates, Germany, Luxembourg, South Korea, Japan, and Ireland.
The most attractive sectors for investment
The most attractive sectors to foreign investments were retail and wholesale trade, manufacturing industries, information and communication technology, financial services, and transport and storage activities.
Other sectors also had a good share in foreign direct investments, such as chemicals, computers, electronic and electrical equipment, foodstuffs, and beverages.
Turkey is one of the 10 most invested European countries:
Dagli confirmed that with its entrepreneurial culture, youthful technological expertise, talented engineers, and competitive products and services, Turkey is attracting significant investments from global investors.
He pointed out that Turkey has become one of the ten European countries with the most short-term investment thanks to its investment system, as it attracted about $1.6 billion in investments out of 294 investment rounds.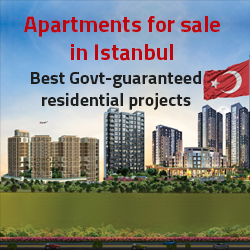 Tech companies have priority
"Turkey's foreign direct investment document defines foreign direct investment as investments that support technological transformation, employment, and current account balance," Daglioğlu said.
He added, "The new economic model in Turkey focuses on production, investment, employment and export, and attaches great importance to foreign direct investment."
"Turkey is strengthening its position in global supply chains, and international investors are working to increase their presence in Turkey from this perspective," Daglioğlu added.
He added, "Turkey also continues to focus on investing in technology start-ups, in addition to completing major investment rounds in the coming years in e-commerce, financial technology, online games, and logistics technologies."
The geographical diversity of Turkey, from Germany to China
With regards to Turkey in the eyes of international investors, Daglioğlu said, "For an executive of a large international company, Turkey is the only country with wide geographical diversity from Germany to China, depth, and efficiency in production."
It is noteworthy that international companies view Turkey as a hub for production, export, research and development, and logistics in the region and develop their business plans accordingly.
Legislated investment doors
Daglioğlu explained that Turkey, with its strong, resilient, and rapidly growing economy, provides access to global markets with its cross-site with Europe, Asia, and Africa, as well as investor-friendly policies through which it attracts sustainable international direct investment.
He added that Turkey always keeps its doors open to all investors who want to invest with the slogan "Profit together".
A steady progress
According to Daglioğlu, with regard to the ease of doing business index of the World Bank Group, in 2006 Turkey ranked 93 out of 155 countries, rose to 69th place in 2017, and then ranked 33 out of 190 countries in 2020.
The regulations restricting investment operations in Turkey have also seen from 0.283 points in 2003 to 0.059 points in 2020, according to a report by the Organization for Economic Cooperation and Development, and thus Turkey provides a more distinguished investment environment than the economies of developing countries.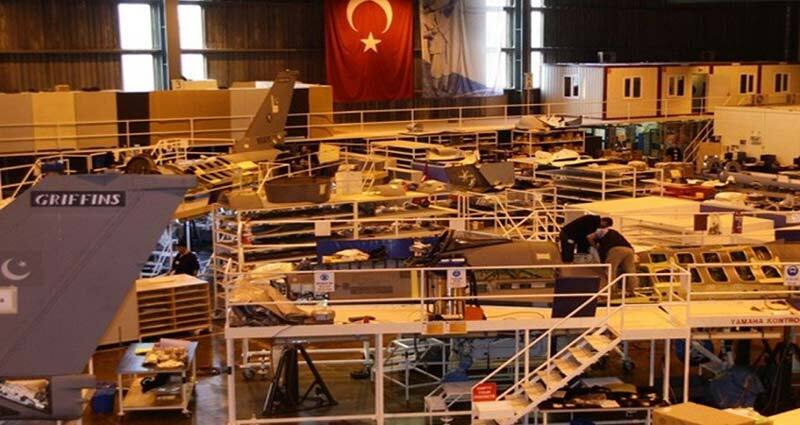 Turkey is a reliable and permanent supply base for investors
In his speech, Daglioğlu said that an important element in Turkey's economic success story is that Turkey strengthens its position through integration into global supply chains.
He added that Turkey brought in international suppliers, developed its local companies, and then exported them to various institutions around the world.
He explained that international companies not only produce in Turkey, but also perform pre-production functions such as research and development, design and testing, and use Turkey as a regional base for functions such as logistics management, training centers, and management activities, which are post-production operations.
A shift towards a digital economy and green manufacturing
Daglioğlu stressed that what proves that Turkey is a reliable and permanent supply base for all investors, is the great activity of international companies in Turkey during the pandemic.
He added that Turkey's economy has achieved great transformations in the past, and today it promises to keep pace with digital transformation and sustainability.
He indicated that international investors are implementing green manufacturing practices in many sectors in Turkey, and have also developed logistics operations that reduce carbon emissions.
Edited by Imtilak Real Estate ©
Reference: Anadolu Agency
Did you like this topic? You can share it with your friends now.