Apartments for sale in Ankara, Turkey 2023
Check the best offers of apartment for sale in Ankara Turkey by Imtilak Real Estate. luxury apartments for sale in ankara with High-quality housing projects in central areas, at the most suitable prices, contact us for more information.
Properties found: 26
USD

EUR

SAR

AED

KWD

OMR

QAR

BHD

JOD

DZD

YER

TRY

GBP

CHF

CAD

AUD

CNY

RUB
The real estate market in Ankara has entered the sphere of interest of foreign investors in recent years, and its properties have become a magnet for businessmen, thanks to its diverse assets in various fields.
What are the advantages to own and buy apartment in ankara turkey?
To buy apartment in ankara turkey allows you to enjoy many advantages that will guarantee a classy and prestigious life for all who wish to live in it, and the most important of these advantages are:
Ankara is one of the cities that are witnessing development in all fields, and it has a strong infrastructure in various sectors.
Ankara is the political center and capital of the Republic of Turkey, and there are many official headquarters of ministries and embassies.
The state has a distinct geographical and strategic location in the center of the country.
It has a regional climate suitable for a comfortable life in this city.
The multiplicity of tourist attractions distributed in different parts of the state and the diversity of its facilities.
Having an educational environment of the highest levels of public and private schools, higher institutes, and universities.
It's based on a solid foundation in terms of the presence of advanced hospitals and health centers.
It depends on a network of modern transportation distributed throughout the state.
Low cost of living in Ankara compared to the high costs in Istanbul.
The great urban activity that Ankara real estate witnessed during the past years, and the reasonable prices of its properties compared to Turkish real estate in Istanbul.

What is the average price of apartments in Ankara Turkey?
The Turkish capital has been one of the most important real estate investment destinations in Turkey in recent times, especially as it offered special prices for apartments located within residential complexes, compared to other Turkish states such as Istanbul.
The average price per square meter in apartment price in Ankara amounted to 4,509 TL during August of the year 2021, achieving an annual increase with this number compared to the same month last year at a rate of 22.6%.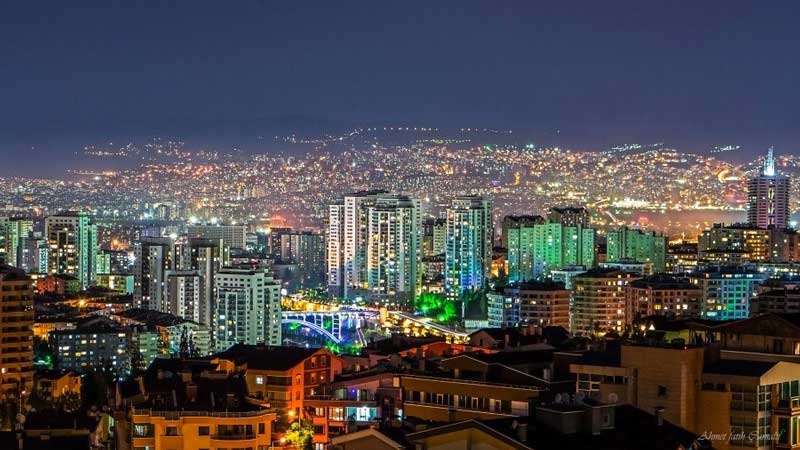 The best offers for ankara apartment for sale in Turkey
Mary Ankara complex is one of the best real estates offers related to luxury apartments for sale in ankara Turkey, as this project is distinguished by a privileged location in the central Çankaya district, and it gains a high investment value by being next to the Ankara project.
One of the distinguished offers in Ankara is the Ankara Residences project, which occupies an important location in the Yenimahalle area, near the largest national park in Turkey, and contains 1425 luxury apartments, with different options of spaces and styles, and guarantees that you will obtain Turkish citizenship.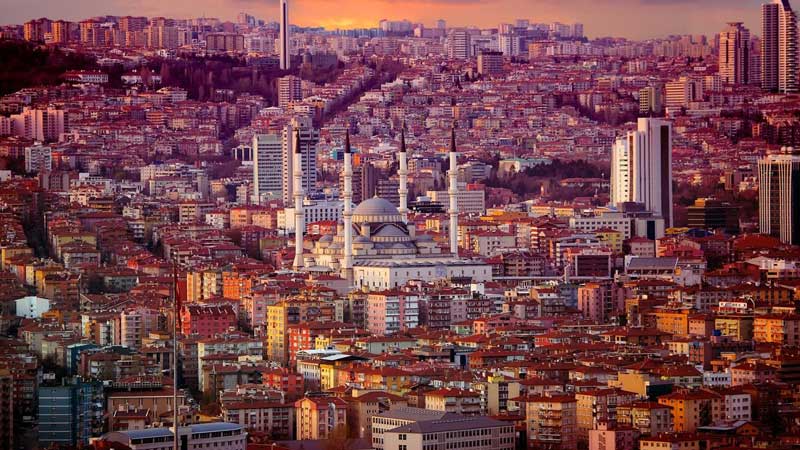 Ankara apartments for sale in installments
The real estate market in Ankara currently has a number of offers on real estate projects, which facilitate the acquisition of apartments by foreign investors in installments, where the installments are no longer limited to local investors only, but the new laws included foreign businessmen and granted them many facilities in this sector.
When you make a decision to search for apartment for sale in Ankara in installments, you will find a wide range of options, which give you the right to own property in the best areas of the city, such as:
Apartments for sale in Yenimahalle, Ankara
Apartments for sale in Kigoran, Ankara
Apartments for sale in Kizlay, Ankara


Cheap apartments for sale in Ankara, Turkey
With the many investment advantages that are available in Ankara, and the diversity of living conditions in it, many businessmen tend to invest in cheap apartments for sale in Ankara. If the available budget makes an obstacle to you when buying an apartment, now you can search for the cheapest apartments for sale in Ankara. You can pay according to various payment and financing options according to what suits you.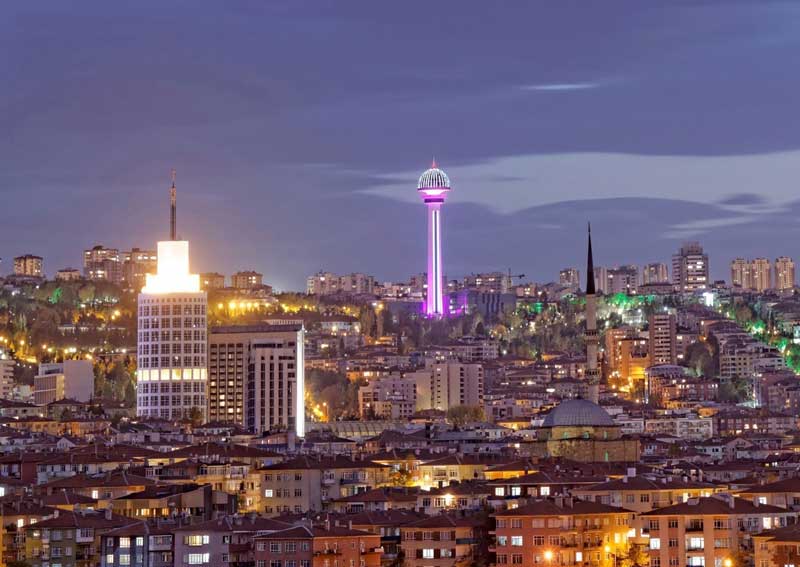 Homes for sale in ankara suitable for Turkish citizenship
Imtilak Real Estate offers foreign investors the opportunity to live in a developed country at all levels, within apartments with the highest specifications of elegance and luxury in Ankara, in addition to this, it allows you to obtain Turkish citizenship, and invest in real estate through leasing or resale after 3 years of real estate ownership.
Apartments for sale in Ankara Turkey within luxury residential complexes, and in areas close to government offices, suitable for ownership and investment at the same time, and guarantees that you will obtain Turkish citizenship, with its strong passport.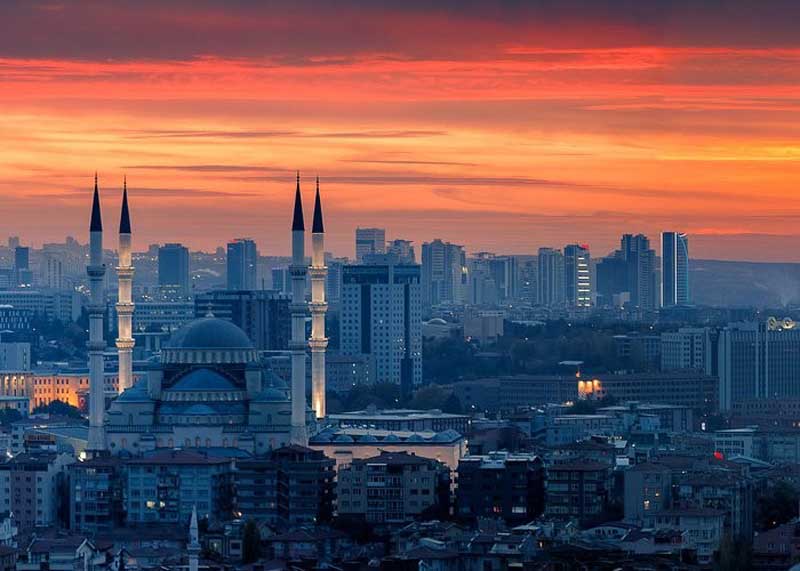 Imtilak real estate services for those wishing to buy apartments in Ankara
Imtilak Real Estate offers many services for those wishing to buy apartments in Ankara, as it has a team of employees with great experience in the real estate market in Ankara, and it can provide a complete study about the property to be purchased, with free consultations that put the client in the picture of the general situation of the property, and then prepare a list of the cheapest prices are available in the form that is in the interest of the customer.
Imtilak Real Estate services are not limited to the purchase of the property only but extend to the after-sales stage, where it works to secure the appropriate decoration and furnishing services. The services continue to be provided through the management of Turkish citizenship files in official departments and continue until the moment of receiving the Turkish passport.
Edited by Imtilak Real Estate ©
Did you like this topic? You can share it with your friends now.
Ankara Region Report


The most favorite cities for foreign investors
The nationalities that owned the most in Turkey