Affordable Apartments For Sale In Istanbul 2023
Looking for affordable apartments in Istanbul? Explore our selection of cheap flats for sale in Istanbul. Browse apartment listings and find your dream home
Properties found: 2
USD

EUR

SAR

AED

KWD

OMR

QAR

BHD

JOD

DZD

YER

TRY

GBP

CHF

CAD

AUD

CNY

RUB
Ready Bahche Maidan Project IMT-128
installment apartments for sale in esenyurt within bahce madian project, a high investment value and...
Starting at
127,000 $
06/2023
Global City IMT - 432
Apartments for sale in Istanbul, Kartal district, on the Asian side of the city, within a luxurious...
Starting at
164,000 $
Are you looking for a budget-friendly apartment in Istanbul? We offer a variety of low-cost apartments for sale. We will help you navigate the property market of Istanbul and find your dream home.
Benefits of Buying an Affordable Apartment in Istanbul
There are several benefits of buying an affordable apartment in Istanbul, some of which are:
Lower Maintenance Costs
Affordable apartments generally have lower maintenance costs, which can be a significant advantage for homeowners. This is especially true if you buy a new or recently renovated apartment, which will require less upkeep.
Easier to Sell
Compared to high-end luxury properties, affordable apartments in Turkey are often easier to sell. This is because they have a larger pool of potential buyers, including first-time homebuyers, investors, and those looking to downsize.
Tangible Investment
Buying an affordable apartment in Istanbul is a tangible investment that you can physically see and touch. This is unlike other investments such as stocks or bonds, which are intangible and can be difficult to understand or value.
Home Loans Are Easier to Avail
Most banks and financial institutions offer home loans for affordable apartments, which can make it easier for you to finance your purchase. This is because the loan amounts for affordable apartments are generally lower, and the risk for lenders is lower as well. Additionally, the interest rates on home loans are currently low, making it an ideal time to buy a property.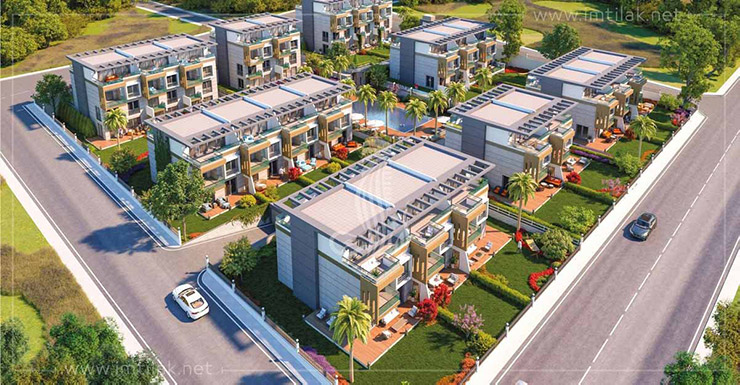 The Best Neighborhoods in Istanbul to Own an Affordable Apartment
There are several neighborhoods in Istanbul where you can find affordable apartments. Some of the best neighborhoods to consider are:
Located on the European side of Istanbul, Esenyurt area is a popular choice for those looking for low-priced apartments. The area is known for its modern infrastructure, excellent public transportation links, and proximity to Istanbul's main airport.
Avcilar is another neighborhood on the European side of Istanbul that is popular with those looking for cheap apartments. The area has a good selection of schools, shopping centers, and green spaces, making it a great option for families.
Beylikduzu is a rapidly developing neighborhood on the European side of Istanbul that offers low-priced apartments with excellent amenities. The area is known for its modern architecture, waterfront promenade, and high-quality restaurants.
Uskudar is a historic neighborhood on the Asian side of Istanbul that has recently developed significantly. The area offers affordable apartments with great views of the Bosphorus, as well as excellent public transportation links to the rest of the city.
Kadikoy is a vibrant and cosmopolitan neighborhood on the Asian side of Istanbul that offers affordable apartments with excellent access to public transportation, restaurants, and shopping centers. The area is known for its lively nightlife and cultural events, making it a great option for young professionals.
Where Is the Cheapest Place to Live in Istanbul?
Esenyurt District is considered one of the cheapest places to live in Istanbul. Located on the European side of the city, Esenyurt has become a popular destination for those seeking affordable housing options.
What Is the Average Apartment Price in Istanbul?
The average apartment price in Istanbul varies greatly depending on the neighborhood and the type of property. According to the Turkish Statistical Institute (TurkStat), as of March 2022, the average sales price of residential properties in Istanbul was 747,082 TL per square meter (approximately $88,466 per square meter). However, it is important to note that this is an average across the entire city and that prices can vary significantly depending on the location, age, and quality of the property.
Types of Apartments for Sale in Istanbul
There are several types of apartments available for sale in Istanbul, including:
These are the most common type of apartment in Istanbul and typically range from one to four bedrooms. They can be found in various sizes, from small apartments suitable for singles or couples to larger apartments suitable for families.
Studio apartments are compact units that typically have a single room that serves as the living room, bedroom, and kitchen. They are suitable for singles, young couples, or students who need a small living space.
Penthouses are luxury apartments that are usually located on the top floors of buildings. They offer spacious living areas, and large balconies, and often come with high-end amenities like private swimming pools, saunas, and gyms.
Duplex apartments are two-story units that are connected by an internal staircase. They offer more living space than a single-story apartment, with separate living and sleeping areas on each level. They are popular with families or those who require more living space.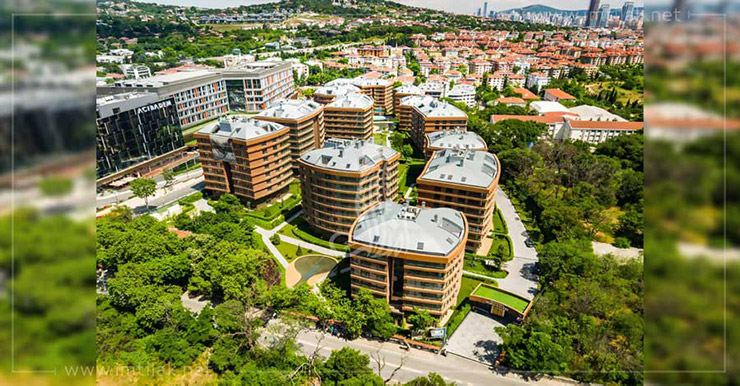 Is Buying an Apartment in Istanbul a Good Investment?
Buying an apartment in Istanbul can be a good investment for several reasons. Here are some of the main factors to consider:
Growing Economy: Turkey's economy has been growing steadily over the past few years, and Istanbul is the largest and most dynamic city in the country. The city is a hub for commerce, finance, and tourism, which means there is a high demand for real estate.
Strategic Location: Istanbul is located at the crossroads of Europe and Asia, making it a strategic location for business and trade. This has led to a high demand for real estate from both domestic and international investors.
Increasing Population: Istanbul's population is growing rapidly, and the demand for housing is increasing accordingly. This has led to a rise in property prices, particularly in popular neighborhoods.
Government Incentives: The Turkish government has implemented several policies and incentives to encourage foreign investment in the country, including real estate. These include tax breaks and residency permits for foreign investors who buy property in Turkey.
Edited by Imtilak Real Estate ©
Do you like this topic? You can share it with your friends now!
Istanbul Region Report


The most favorite cities for foreign investors
The nationalities that owned the most in Turkey