Under Construction Apartments for Sale in Istanbul
Explore a wide selection of under-construction apartments in Istanbul, and choose from different designs and finishes. Contact Imtilak and get the best deal.
Properties found: 63
USD

EUR

SAR

AED

KWD

OMR

QAR

BHD

JOD

DZD

YER

TRY

GBP

CHF

CAD

AUD

CNY

RUB
What Are Under-Construction Apartments in Istanbul?
Developers tend to sell apartments while they're still being constructed as an effective cash management strategy and to cover operational expenses with sufficient liquidity, making the apartments cheaper with greater payment flexibility and savings potential.
Apartments under construction in Istanbul refer to units that have not yet reached completion in terms of development or building process; below are projects that form part of ongoing real estate market developments in this vibrant, rapidly expanding city.
Reasons to Invest in Under-Construction Apartments in Istanbul.
1. Lower Prices
Prices can differ anywhere between 10-30% depending on whether a property is ready for possession. If all factors such as area, type of building, builder, and location remain similar - waiting may reduce its cost regardless if your intent is to rent or live there. There are many under-construction projects in Istanbul for investors seeking affordable apartment.
2. Appreciation of the price is higher
Home prices typically increase faster as construction continues; at this stage, home values also benefit from improvements made to nearby infrastructure. A property under construction in Manapakkam would experience such price growth once all projects (both residential and commercial) have been finished; any already completed property would not experience such rapid price escalation.
3. Flexible payment options
Payment Options Construction-phase properties offer buyers more flexible payment arrangements. Developers often accept an initial downpayment so the buyer may secure the property, with future installments taken care of over time.
4. New Construction
Homes built by developers who are known for quality are guaranteed to be brand new upon completion and require minimal upkeep over time. You also gain access to cutting-edge amenities. When purchasing older structures that may require work before living there becomes apparent.
Related: Tips on Buying Under Construction Apartments in Turkiye.
5. Offers
Real estate developers frequently make offers for properties still under construction; on the other hand, finished units rarely make offers available for sale. You could make some changes while construction continues if you have access to plans and designs of the apartment being constructed.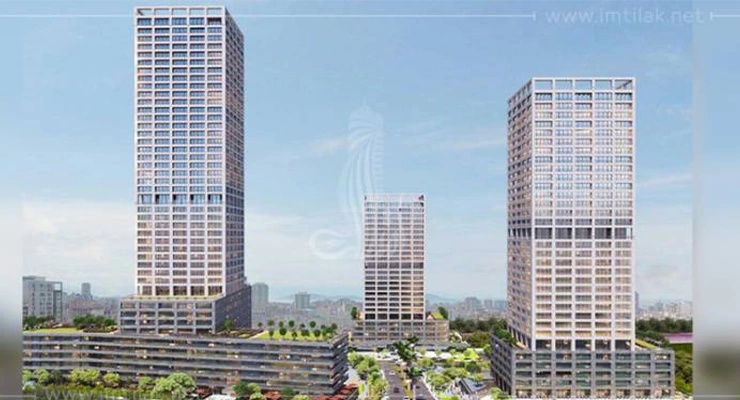 Can I Get Citizenship When Buying an Under-Construction Apartment in Istanbul?
Turkey's Law on Real Estate Investment offers people looking to obtain Turkish citizenship an opportunity to purchase an apartment worth at least $400,000 under construction.
As soon as you sign the Contract of Ownership and receive the Title Deed, a letter certifying your compliance will arrive from the Directorate of Population. Afterward, investors are eligible for residence permits while making an application to receive Turkish Passports along with supporting documents to reside.
Things to Consider When Buying Real Estate in Istanbul
Property selection
Finding an Ideal Apartment or Real Estate Selecting an appropriate property can sometimes be daunting, and defining your goals beforehand will save time in finding one suitable to them.
As you inspect apartments that may be good matches, be sure to verify they possess a deed of ownership and that all bills have been paid up-front. Also, investigate on-site facilities as well as whether or not earthquake-resistant structures exist; getting to know all aspects of any potential purchase property before purchasing is paramount and its environment should also be welcoming and pleasant.
Buying a completed or an off-plan apartment
Recent increases in project expansion can be found throughout Bağcilar, Kağithane, Maltepe, Guneşli, Fatih, Bahcesehir, Bahcelievler, and Esenyurt. These areas represent Istanbul's urban expansion.
Apartments bought off-plan can offer greater returns in less time and with lower risk than more traditional investments, while Istanbul Metropolitan Municipality requires its construction developers to finish projects according to timeframe and specification, creating an investment safe zone that has economic as well as cultural advantages.
Check all your options
While purchasing property in Istanbul is possible for foreigners, consulting an advisor before proceeding is strongly encouraged. Once you know which apartment type and neighborhood are appealing, take some time exploring all available apartments - your real estate agent should help find you your perfect match from all available properties there; even though many could exist near where you prefer living!
Visit the property in person and ensure it looks exactly like described. Also, keep an open mind towards other available properties before making your final choice.
Opt for the right neighborhood
Istanbul never ceases to amaze and charm visitors from near and far alike. Nestled between the Marmara Sea and the Black Sea, its beauty only adds further.
Istanbul boasts numerous neighborhoods with prices that differ significantly, each one offering its own set of advantages and drawbacks. When touring Istanbul to determine your ideal home location, take note that the Princes' Islands offer a peaceful lifestyle away from city chaos; more affordable properties tend to be found closer to its outer edges than more premium areas.
Consider the size of your apartment
Being realistic when setting investment goals can make all the difference when it comes to real estate investment success in Istanbul, where real estate investors frequently expect a property at an inexpensive price; though this scenario can occur occasionally; success requires proper research before setting expectations as it would not always lead to successful investing goals.
Selecting an apartment of suitable size will simplify your life while being affordable for you and your wallet. Avoid spending more than you can afford on luxurious flats; many young professionals and families with limited funds prefer living in modest, more modest dwellings close to work instead.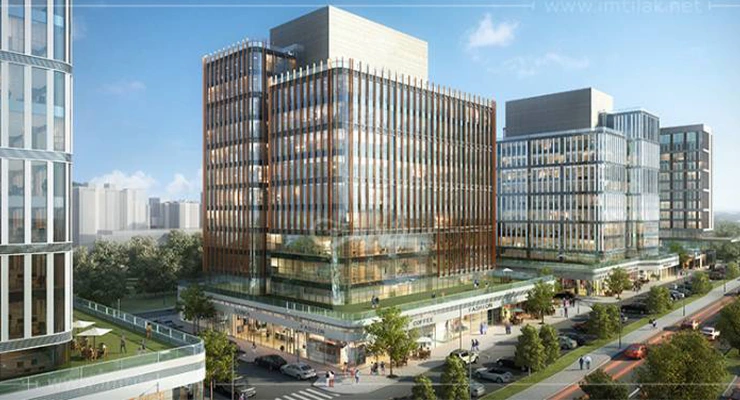 Which Districts of Istanbul Should You Buy Apartments?
Beylikduzu
Beylikduzu District, located on Istanbul's European Side rapidly developing over time. Over the last twenty years, it has experienced fast development as it was chosen as a solution for Istanbul's expanding population, boasting green spaces such as parks and lakes as well as its Valley of Life - which makes for easy transport connections between both sides. Beylikduzu's convenient transport links make this district ideal for people with kids or those seeking peace and serenity in life.
Bahcesehir
Bahcesehir, located on Istanbul's European Side and connected with Basaksehir, has gained great significance due to its closeness to Istanbul's newly built airport and convenient public transportation system. Residents who frequently fly are especially drawn here; also benefiting from Bahcesehir is its good infrastructure - schools, hospitals, shopping centers, sports facilities, and much more can all be found there!
Basaksehir
Basaksehir District has experienced rapid development due to Istanbul and its population expansion, as evidenced by modern housing projects, retail centers, commercial districts, and social services being introduced here. Popular among newlywed couples, high-income families, and families. Basaksehir can be found west of Istanbul within the Esenyurt district as well as Kucukcekmece.
Esenyurt
Esenyurt, situated on Istanbul's European Side, borders Basaksehir and Buyukcekmece districts to its west in west Istanbul. Granted a district status by Istanbul Municipality in 1989 after dating back as far as Byzantine Empire times; Esenyurt has experienced remarkable transformation in recent years as an area recognized for commercial and housing centers.
Kartal
Kartal Area is located along Istanbul's Asian part and along the Marmara Sea Coast. Kartal boasts an extensive housing choice; housing projects range from high rises and apartment blocks to modern estates as well as comfortable residential areas offering convenient living environments.
Edited by Imtilak Real Estate ©
Istanbul Region Report


The most favorite cities for foreign investors
The nationalities that owned the most in Turkey