Cheap apartments for sale in Sakarya 2023
The cheapest apartments for sale in Turkey you can be found within Imtilak real estate offers within cheap apartments for sale in Sakarya, distinctive specifications with the possibility of installments, contact us.
Properties found: 3
USD

EUR

SAR

AED

KWD

OMR

QAR

BHD

JOD

DZD

YER

TRY

GBP

CHF

CAD

AUD

CNY

RUB
Ready
Arena Project 694 - IMT
Apartments for sale in Sakarya within the Adapazari area in a modern residential complex, surrounded...
Starting at
180,000 $
Ready IMT - 667 Sakarya River Project
apartments for sale in sapanca sakarya within the Sakarya River complex, located in adapazari area n...
Starting at
110,000 $
3/2022
Eski Rose IMT - 683
Apartments for sale in Sakarya at cheap prices, within the Serdivan region, the apartments work with...
What are the cheapest prices for apartments in Sakarya Turkey?
Imtilak Real Estate provides you with various offers for apartments for sale in installments or cash, in Sakarya, with beautiful architectural designs and ideal specifications for housing, within residential projects with full services and facilities, which make housing a safe environment for families.
Imtilak Real Estate also provides the buyer with multiple proposals for the property according to the owner's purpose, whether for the purpose of investing, housing, or both. We surround the buyer with the advantages it seeks in terms of location, space, view, design, aesthetic and modernism of the building, and government guarantee so that we can eventually reach the property closest to the buyer's demand.
There is an important point when buying in cash or in installments in Turkey, it is possible to obtain Turkish citizenship through real estate investment of more than $250,000 in Turkey, with a pledge not to sell the property before 3 years.
The purchase of one property is sufficient to obtain Turkish citizenship, and several properties may also be purchased on condition that the total amount combined is more than $250,000.
The cheapest apartment prices in installments
Sakarya river project 667 - IMT
Prices start at $39,000.
Demir Sakarya project 666 - IMT
Prices start at $79,000.
The cheapest apartment prices in cash.
Serdivan residence project 675 - IMT
Prices start at $44,000.
Rain Garden Project IMT-672
Prices start at $60,000.
Al-Bustan Complex IMT-671
Prices start at $35,000.
Al-sundus project "Sapanca" 670 - IMT
Prices start at $49,000.
Karasu Coast Complex 660 - IMT
Prices start at $47,000.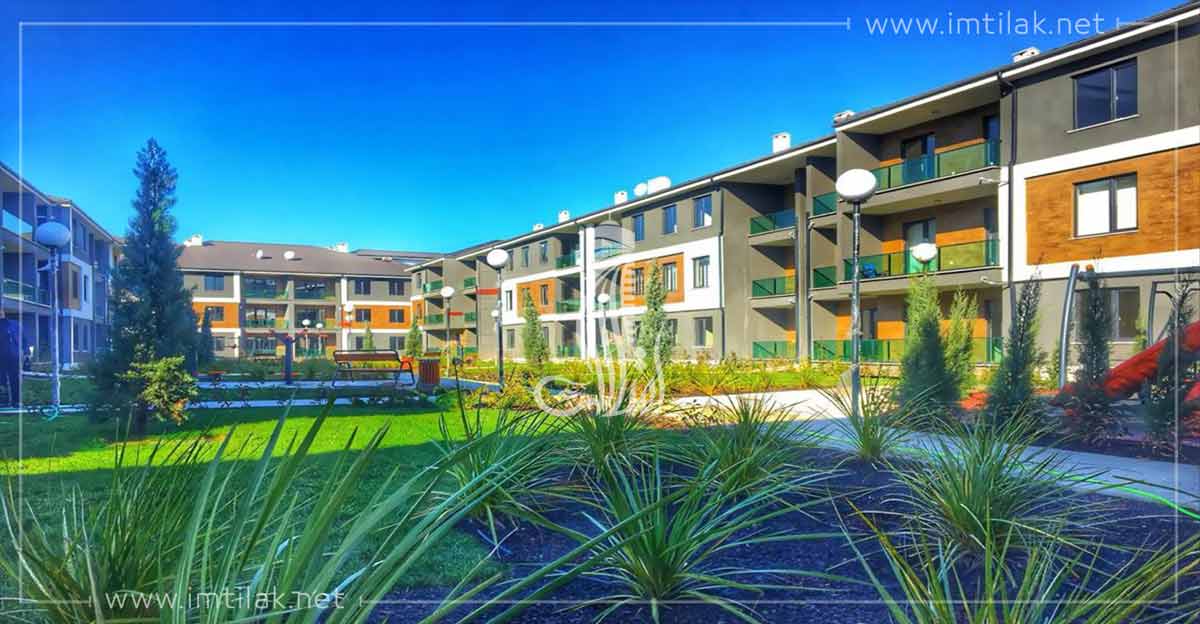 Are cheap apartments in Sakarya ideal for an investment?
Sakarya is on the list of Turkish cities active in attracting foreign investors, particularly Arabs. In recent years, it has attracted increasing numbers of real estate investors, or those who wish to reside or own property in Sakarya properties for recreation, summer holidays, or even permanent residence, not to mention those who seek agricultural land for sale with a view to investing it.
Buying a property in Sakarya at its acceptable prices represents a lucrative investment opportunity, especially since at a relatively good price, it is possible to own a neat house that can be owned in Sakarya and near Istanbul, which has led many people to seek suitable property in it.
Therefore, Imtilak Real Estate went to secure the most important real estate acquisition opportunities in Sakarya, Turkey, through its office, which it opened there, providing the most important services it provides in Istanbul or other Turkish cities and states.
Imtilak Real Estate offers cheap apartments for sale in Sakarya
We, at Imtilak Real Estate Company, care about choosing the best areas in the state of Sakarya, suitable for living, investing, and developing it,
Therefore, all residential projects are with typical apartments within a residential project integrated with services and facilities, rich in shops, restaurants and hospitals, and within a safe housing environment, and apartments of good size.
In case you want to buy an apartment in the state of Sakarya, contact us now, for more details, and to inform you of the best offers available at Imtilak Real Estate.
We're going to show you one of the advantages of one of the residential complexes, at reasonable and cheap prices, among the offers of Imtilak real estate in Sakarya, which is:
Al-Bustan Complex IMT-671:
The project is characterized by its proximity to the new main road linking Sakarya and Istanbul's new airport, and it is suitable for those looking for a quiet residential atmosphere, away from the hustle and bustle of life. With the full availability of all vital and service facilities, the project is 16 km from the state center of Sakarya in the city of Adapazari.
Method of payment and breakdown of prices
Cash, prices start at $35,000.
The number of rooms and lounges is 2+1, with areas starting from 92 m2, and 2 bathrooms.
Imtilak Real Estate services in the field of real estate investment in Sakarya
Imtilak Real Estate has succeeded in opening an office in Sakarya on 7/10/2019, in addition to the offices of Istanbul and Trabzon, where the company started providing real estate services to investors and businessmen in this region. These include brokerage, real estate consultations, such as the sale and rental of apartments, villas, shops, land and properties, and showing residential projects, within distinctive, strategic and suitable areas of housing and real estate investment, in Sakarya.
Edited by Imtilak Real Estate©
Did you like this topic? You can share it with your friends now.
Sakarya Region Report


The most favorite cities for foreign investors
The nationalities that owned the most in Turkey