Information About Buyukcekmece Istanbul
The area is considered one of the most important and modern areas of Greater Istanbul, comprising 39 districts managed by its own municipalities. Where is Buyukcekmece Located in Istanbul?
The area is considered one of the most important and modern areas of Greater Istanbul, comprising 39 districts managed by its own municipalities. it is located in the European part of Istanbul and is located parallel to the coast of the Sea of Marmara, allowing it to play a significant role in the development of Istanbul in general, because of its relatively large area compared to other areas, and adjacent to the areas of Beylikduzu and Sailivri.
Facilities and Infrastructure in Buyukcekmece
The area has a television broadcasting station, the world's third-largest broadcasting station. It also hosts the largest exhibition city in Turkey like the city of Toyab for exhibitions, as well as several large shopping malls, gymnasiums and water cities throughout the area.
Tourism Icons in Buyukcekmece Area
Buyukcekmece organizes one of the largest cultural and artistic events in the region in July of every year, like the festival of culture and arts that take place on July 1-7 of each year. This festival is the third largest festival in the world in terms of size and number of visitors, where at least 35 thousand people participate in this huge event annually.
Attraction Sites in Buyukcekmece Istanbul
Buyukcekmece has many attractions such as the Sultan Sulaiman al-Qanuni Bridge, Khan Kurchonlu, Sokollo Mohammed Pasha Mosque and The path of Sultan Suleiman the Magnificent.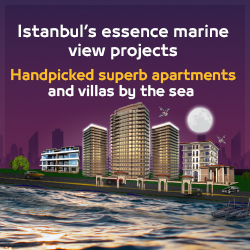 Educational Institutions in Buyukcekmece
The area has a total of 265 schools, comprising 2282 classrooms, serving more than 52,000 students and employing about 2225 teachers. It has three institutes, adjacent to 3 institutes, one university, in addition to many branches for two universities.
Medical Facilities and Hospitals in Buyukcekmece Area
There are more than 240 health facilities, which are distributed among public hospitals, university hospitals, inclusive clinics, medical clinics, In addition to private hospitals, where the area is one of the healthy areas, and reached the advanced levels in Turkey and Europe alike, in terms of medical facilities.
Transportation in Buyukcekmece Istanbul
In terms of transportation, the area can be reached by sea, land, and air, which can be reached by sea vessels coming from many of the ports in Istanbul, as well as mass transit vehicles operated by the public transport company in the Greater Istanbul Municipality, The area is within easy reach of Istanbul's Ataturk International Airport, and there is also a private airport near the area 10 km away for those wishing to travel by private small aircraft.
Nature Landscape in Buyukcekmece
Buyukcekmece includes a large park called Tabacik camlik, which is frequented by visitors from the area as well as visitors from all 39 districts of Istanbul and even other Turkish cities.
In terms of the coast sides, there are three coasts in Buyukcekmece, both the coast of Mimar Sinan, the coast of Buyukcekmece and the Patros coast.


Edited by: Imtilak Real Estate©
Source: Buyukcekmece Municipality, Turkish Ministry of Health, Turkish Ministry of Education and other sources.
** If you are looking for apartments for sale in Buyukcekmece, please visit the best and most prestigious residential projects from Imtilak Real Estate in the area.